Olebile Makhupe will take over as Managing Director on July 1, 2023. Meanwhile, it's explained, she will work closely with outgoing Managing Director Sybrand Coetzee to ensure a smooth transition in the leadership of Bank Gaborone.
Following the acquisition of a controlling stake of 68.7% in Capricorn Investment Holdings Botswana Limited which in turn holds 100% of the share capital in Bank Gaborone, the bank is now a member of the Capricorn Group, a diversified Namibian financial services group with interests in banking, asset management and insurance. The Group is listed on the Namibian Stock Exchange. At inception, the aim was to create a financially independent bank for Batswana, in Botswana.
Bank Gaborone has been providing retail banking services in Botswana since 2006 with the first branch on Pilane Road, Main Mall, Gaborone. Bank Gaborone operates through 9 retail banking branches and 12 BG Finance unsecured lending offices across the country and still growing. The bank services both individuals and businesses offering transactional accounts, savings and investment solutions, loans including vehicle, home and commercial, SME banking and foreign exchange services. The clients also have access to insurance products through the sister company of the bank, BG Insurance Agency.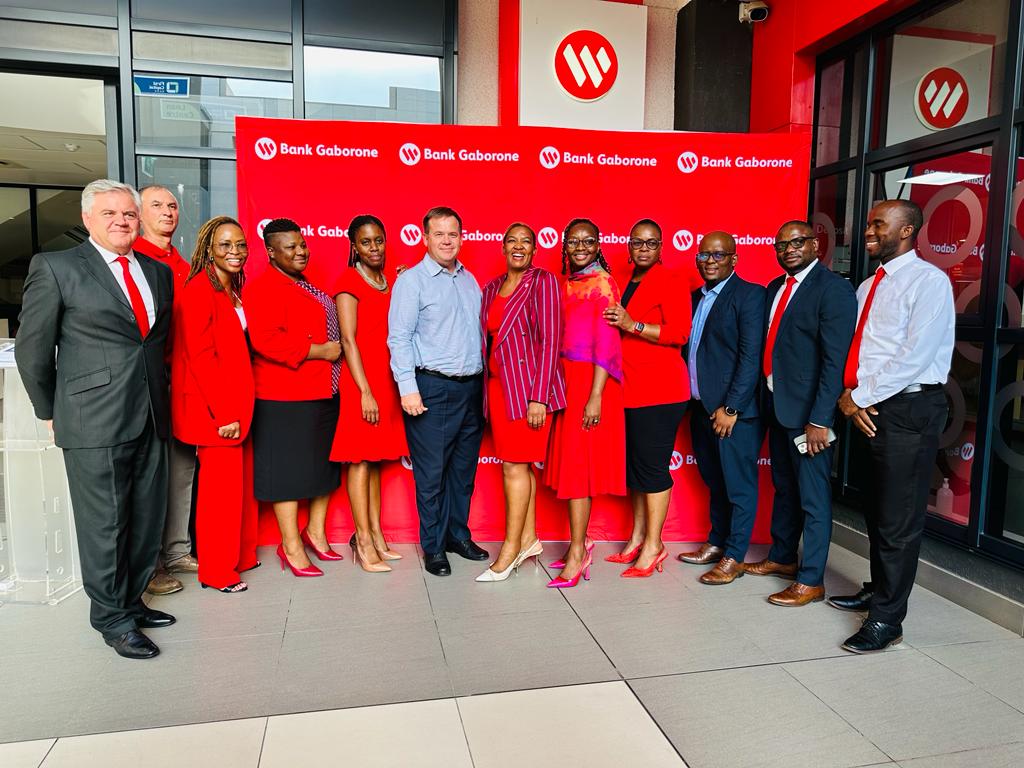 Experienced executive
Olebile Makhupe is an experienced executive with more than 22 years in the corporate world, primarily in financial services. She has a proven track record in providing transformative leadership to champion business growth, combined with expertise in leading high performing multidisciplinary teams, having worked in several countries across the world. She holds Bachelor of Arts Degree in Social Science from the University of Botswana plus various professional qualifications.
She joins Bank Gaborone from First National Bank Botswana, where she was the Director of Commercial and Merchant Services.
She started her career as a Graduate Trainee with the Consumer Banking division of Standard Chartered Bank, followed by an extended career with the Global Markets division where she held various roles, including Corporate Sales Manager, Head of Assets and Liabilities Management, and a stint in Standard Chartered Bank New York Global Markets Sales. She was eventually appointed as the first local Head of Global Markets, Botswana, a senior leadership role that reported directly to the CEO and involved being a member of the country Executive Committee and driving the Wholesale Banking business strategy.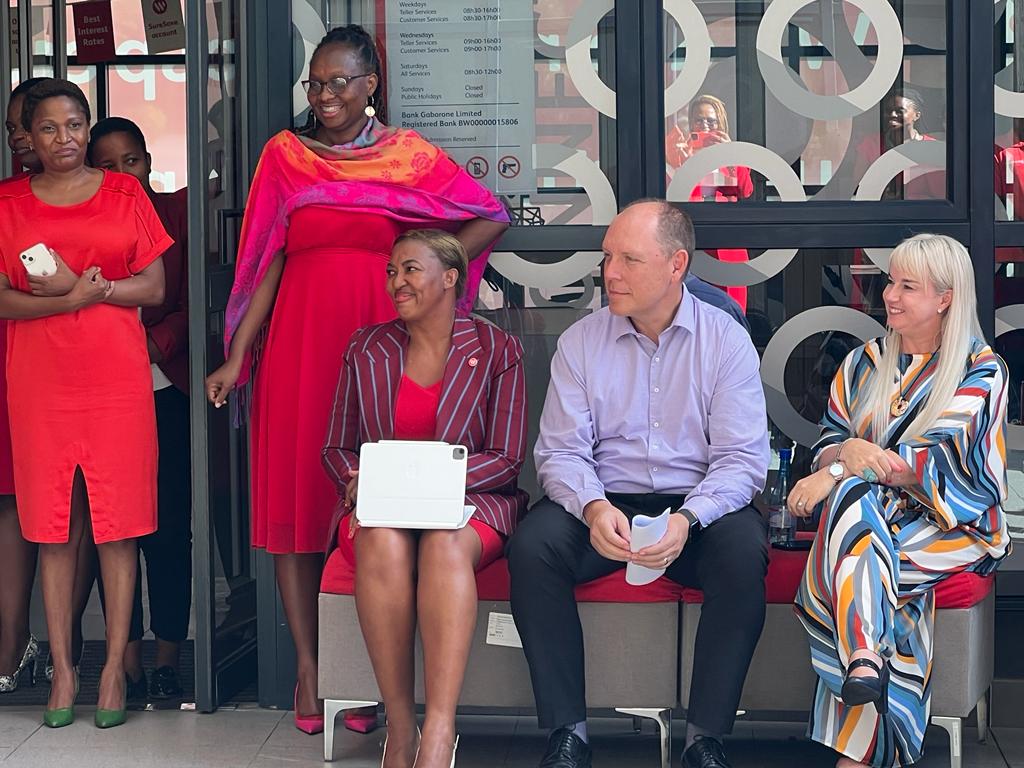 Head of Wholesale Banking, Africa-China Corridor
In 2011, Olebile Makhupe was appointed Head of Wholesale Banking, Africa-China Corridor, based in Beijing China, with the responsibility of developing and implementation the strategy for this business, and setting the foundation that would allow the Bank to grow revenues from USD 8 mio to USD 40 mio in 3 years. Her successes in the role include raising SCB Africa business profile to reach the entire Wholesale Banking sales force in China, resulting in a growth of revenue of over 30%.
Olebile Makhupe joined FNB Botswana in 2013 as Treasurer, a role she held till her appointment as Director, Rand Merchant Bank, the investment banking division of the bank, in 2017. She was part of the country Executive committee as well as Africa Executive Committee.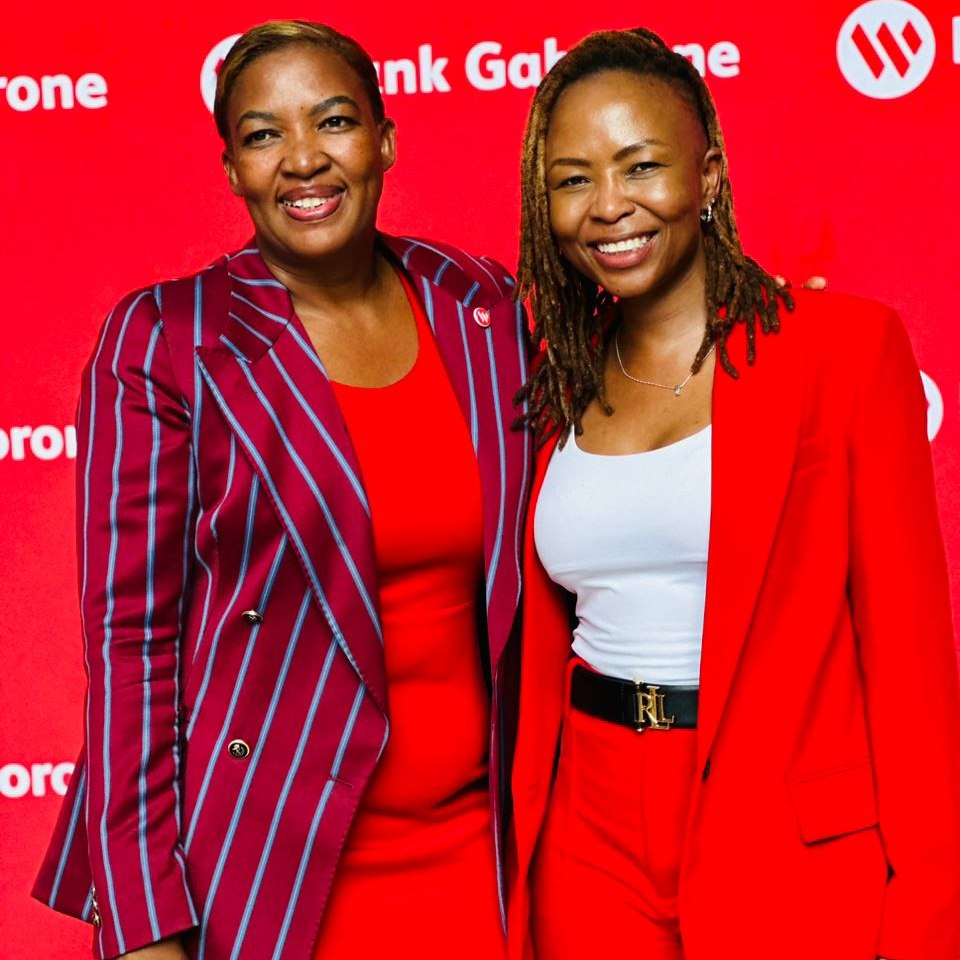 Young Global Leader
Resulting from her various leadership roles and community involvement, she was named as a Young Global Leader by the World Economic Forum.
Bank Gaborone's Board Chair, Bogolo Kenewendo, said: "The Board and I are confident that she will add tremendous value and build on the success Bank Gaborone achieved under the leadership of Sybrand Coetzee and his predecessors. We are pleased to have been able to attract a seasoned and respected banker like Olebile to lead Bank Gaborone into the future".
Speaking on her appointment, Olebile Makhupe said: "I am very excited about joining the Capricorn Group and Bank Gaborone family; being part of critical strategies and making a positive impact. It resonates deeply with me as I am a driven individual who uses discretion and focused energy for the benefit of all stakeholders—our people, customers, communities, and markets".