The WorldFish Board of Directors announced on 21 January that it has appointed Dr Essam Yassin Mohammed, from Eritrea, as Interim Director General of WorldFish from January 2022.
Based in Bayan Lepas, Malaysia, WorldFish describes itself as an international non-profit research and innovation organisation that reduces hunger, malnutrition and poverty in Africa, Asia and the Pacific. For more than 45 years, the organisation says, its work on sustainable aquaculture and fisheries has improved the lives of millions of women, men and youth. Fish and other aquatic foods grown and harvested in oceans, lakes, rivers and ponds, WorldFish says, provide income for more than 800 million people and supply 3.3 billion people with 20% of their animal protein intake.
In his new position, Dr Mohammed will also be acting senior director of aquatic food systems at the CGIAR, a global partnership of international organisations involved in food security research that includes 15 research centres, donors and advisory bodies. He will report directly to the WorldFish Board and to the CGIAR Global Director for Resilient Agri-Food Systems.
Commenting on his appointment, Dr Essam Yassin Mohammed said: "Aquatic foods have immense potential to combat malnutrition, reduce the environmental footprint of our food systems and provide livelihoods for millions of people living in poverty. Therefore, a sustainable and equitable transition to aquatic food diets can be a triple win for nature, climate and people. WorldFish, as it has for the past 50 years, will continue to work with partners around the world to make this promise a reality. We will do this by developing and delivering the best world-class innovations for today's rapidly changing global economy and climate crisis".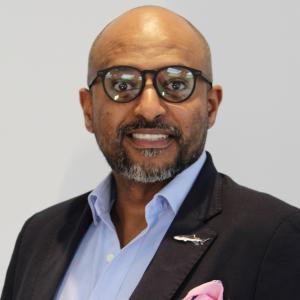 New organisational culture
The WorldFish Board, it is explained, has created an interim CEO position to ensure continuity of operational leadership following the resignation of the previous CEO, Dr Gareth Johnstone. During such a dynamic period for the organisation, it says, the interim chief executive will focus on developing and implementing a new organisational culture that will drive forward WorldFish's ambitious research agenda. The focus will be on building the capacity and systems needed to continue to deliver world-class results at scale – with particular attention to inclusiveness, transparency and trust, in line with the One CGIAR culture development programme.
Dr Essam Yassin Mohammed, it is reported, previously served as WorldFish's global head of climate and sustainability. "His strategic thinking and leadership have already positioned WorldFish and aquatic food systems as a key player in future climate solutions," the organisation says.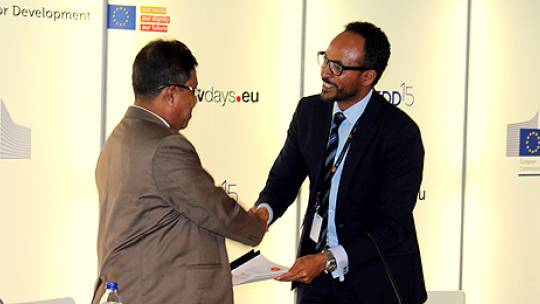 Specialist in environmental and development economics
Prior to his appointment, Dr Essam Yassin Mohammed was Head of Blue Economy at the International Institute for Environment and Development (IIED). His work focuses on environmental and development economics, including the economic valuation of environmental resources and the use of economic instruments for natural resource governance. He is particularly interested in the economics of oceans and fisheries and is currently conducting research on the use of economic incentives for marine and coastal conservation and sustainable fisheries management. He is also studying the use of fiscal reforms and market-based instruments for sustainable financing of natural resource governance in the developing world.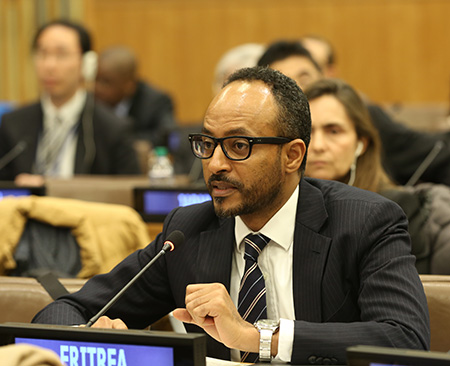 Dr Essam Yassin Mohammed holds a PhD in Development Economics, obtained in only two years from Nagoya University, Japan (2008-2010); a Master's Degree in International Development, Economic Development Policy and Management from Nagoya University (2006-2008) and a Bachelor's Degree in Marine Biology and Fisheries Science, obtained from Asmara University, Eritrea (1997-2001). He has worked in governmental and non-governmental research institutes on a wide range of topics, from the economic valuation of environmental goods and services and tax reforms, to connectivity between the high seas and territorial waters, to the link between climate change and food security – influencing policy processes to promote equitable, inclusive and sustainable ocean-based economies, both at the national and global level.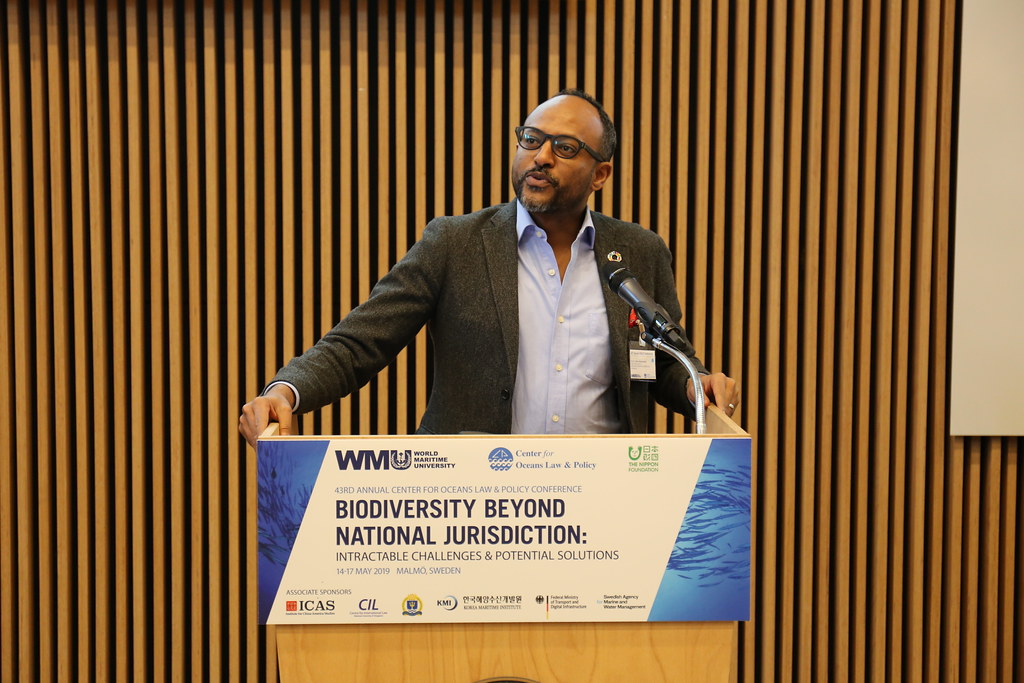 Over 20 years of international experience
Dr Essam has over 20 years of international and multi-country experience in sub-Saharan Africa, Asia (South, Southeast and East), Latin America and Europe. He has advised numerous governments, including (but not limited to) Bangladesh, Brazil, Costa Rica, Cambodia, Mozambique, Tanzania, Myanmar, Vietnam, Albania, Egypt and Lebanon. He is a member of several advisory bodies, including the Group of Experts for the second cycle of the UN Regular Process for Global Reporting and Assessment of the State of the Marine Environment.
Dr. Essam has also been a fisheries scientist and head of the fisheries promotion unit at the Ministry of Fisheries in Eritrea. He speaks Amharic, Tigrinya, Arabic, English and Japanese.