Only 22% of artificial intelligence (AI) professionals worldwide are women, according to a recent World Economic Forum report on the global gender gap. Nevertheless, around the world, several African women are distinguishing themselves by using AI in different fields: medicine, agriculture, banking, education, telecommunications, etc.
Artificial Intelligence (AI) is the implementation of a number of techniques to enable machines to mimic a form of real intelligence. AI is being implemented in a growing number of application areas. Below is the list of 80 African women experts in artificial intelligence. Below is a list of 80 African women experts in artificial intelligence, starting with a tribute to Senegalese Rose Dieng-Kuntz, a pioneer in the field of artificial intelligence:

Tribute to Rose Dieng-Kuntz, Senegal (1956-2008)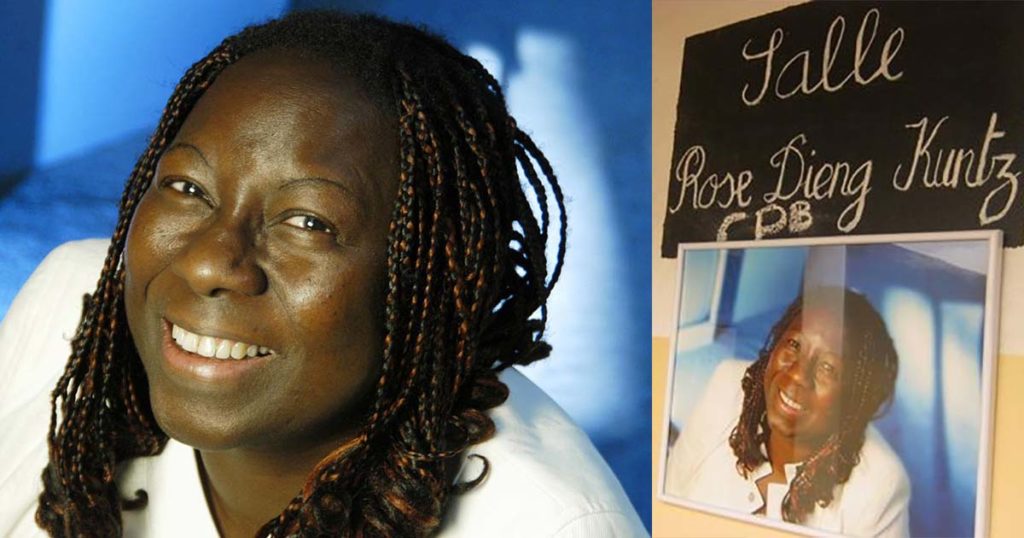 Born in Dakar in 1956 and died in Nice in 2008, Rose Dieng was the first African woman to enter the École Polytechnique de Paris (Télécom Paris) in 1976. She was also the second female project manager at the National Institute for Research in Digital Science and Technology (INRIA) in France in 1992. She became interested in the semantic web in 1995, and in artificial intelligence in 2005, at a time when these concepts were largely abstract and unknown.  This earned her the Irène Joliot-Curie prize for scientist of the year in 2005. She graduated from Télécom Paris in 1980, and the school paid tribute to her by naming an amphitheater after her in the new building in Palaiseau, near Paris.
The magazine "La jaune et la Rouge", the magazine of former students and graduates of the Ecole Polytechnique, recalls, in an article entitled "La Première Africaine", that Rose Dieng had a brilliant career at the high school in Dakar (Senegal), where she won first prize in the Senegalese general competition in mathematics, French and Latin. She then entered the École Polytechnique in 1976. After graduating from the École Nationale Supérieure des Télécommunications, she completed a thesis in computer science at the University of Paris Sud and joined the Institut National de Recherche en Sciences et Technologies du Numérique (INRIA) Sophia-Antipolis in 1985, where she remained until 2008.
Rose Dieng is co-author of the SMECI software, an expert system generator, which was then successfully commercialized by the Ilog company from 1988. Her research, initially focused on explanations in expert systems, then turned to issues related to knowledge acquisition and established herself in the field of artificial intelligence, which at the time had less good press than more theoretical and formalized subjects.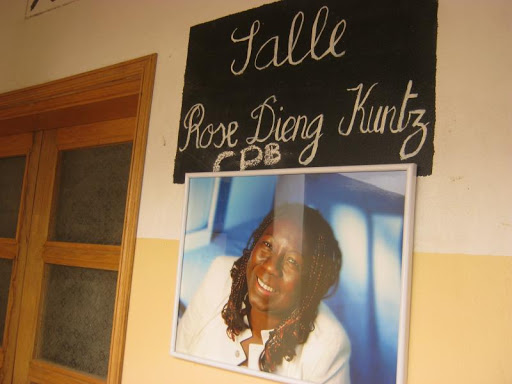 From 1995 onwards, Rose Dieng was one of the first researchers to understand the importance of the Web as a privileged means of disseminating knowledge, and then the importance of the XML language. Since then, she has been one of the leading researchers in the field of the "Semantic Web", i.e. technologies that aim to make the content of Web resources accessible and usable by software programs and agents, thanks to a formal "metadata" system. His team's work focuses on helping to build knowledge servers, and especially corporate memories, to enable large industrial groups to materialize and index their knowledge in order to improve access, sharing, and reuse, and even to enable the creation of new knowledge.
"Visionary, tenacious and committed, Rose has been one of the pioneers who have explored and extended the potential of the Web for over ten years. Boosted by numerous industrial and academic collaborations, the research of Rose and her team has resulted in a collective work of synthesis, a reference that has been republished several times in recent years, and a search engine that makes it possible to process resources within the framework of the Semantic Web, for a wide variety of scenarios (project memory, memory of experiments, technological watch, etc.). All of this forms a very impressive multidisciplinary body of work, based on approaches ranging from the theoretical foundations of computer science to the contributions of natural language processing, and which was rewarded by the Irène Joliot-Curie prize that Rose received in 2005" ,says "La Jaune et la Rouge".
Elaine Okanyene Nsoesie, Cameroon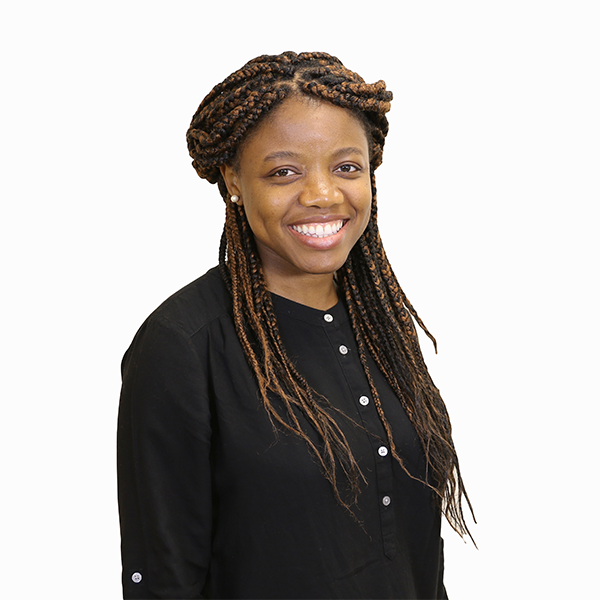 Dr. Nsoesie is an assistant professor at Boston University (BU) School of Public Health. She was a postdoctoral researcher at Harvard Medical School and a faculty assistant at the Institute for Health Metrics and Evaluation (IHME) in Seattle.
Dr. Nsosie holds a Ph.D. in Computational Epidemiology from the Genetics, Bioinformatics, and Computational Biology Program at Virginia State University Polytechnic Institute (Virginia Tech). She also holds a Master's degree in Statistics from Virginia Tech and a Bachelor's degree in Mathematics from the University of Maryland. Computational epidemiology combines several disciplines such as mathematics, statistics, computer science and epidemiology. It helps scientists collect and merge large datasets of historical epidemics on the basis of which computer models can then be built. These models can be used to provide accurate and detailed predictions of the spread of future epidemics.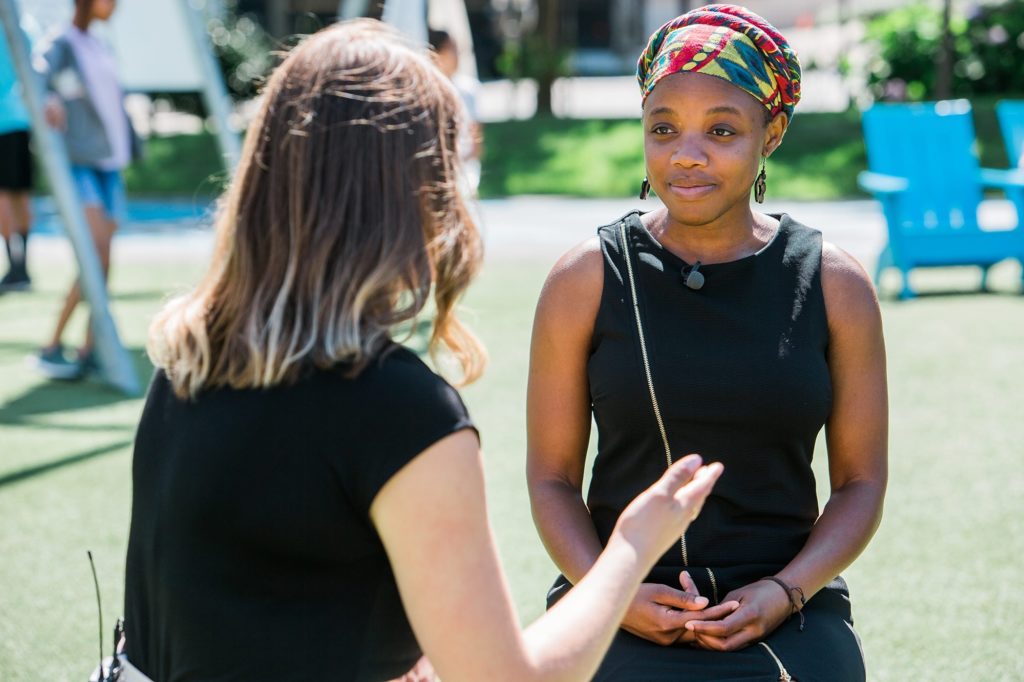 Dr. Nsoesie applies data science methodologies to global health issues, using digital data and technology to improve health, particularly in the area of chronic and infectious disease surveillance. She was also appointed as a Boston University (BU) Data Science Faculty Fellow, as part of the BU Data Science Initiative at the Hariri Institute for Computing. The Data Science Faculty Fellows program brings together a group of faculty whose expertise transcends traditional disciplinary boundaries to enable fundamental advances in data science.
Dr. Elaine Nsoesie is the founder of Rethé, an organization that provides scientific writing tools and resources to student communities in Africa to increase their representation in scientific publications.
Dr. Nsoesie was born and raised in Cameroon.
Dr. Nadia Fawaz, Morocco/USA
Dr. Nadia Fawaz is a leading figure in the Silocon Valley, where she has worked for top technology companies. She is currently an "Applied Research Scientist" in Machine Learning (ML) at Pinterest in Silicon Valley and technology lead for inclusive AI.  She leads technical efforts at Pinterest on algorithmic equity in AI, diversity in search and recommendations, inclusive ML design in personalized discovery production systems and data privacy. Her work leverages AI techniques including deep learning, information theory, fairness, and privacy theory, and aims to connect theory and practice.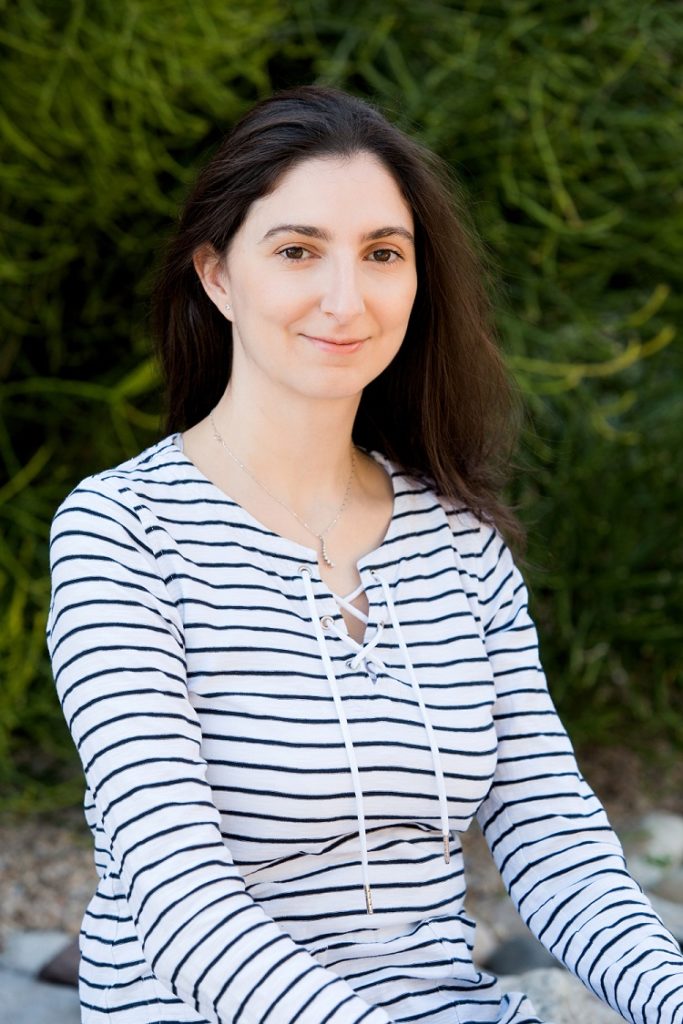 Prior to Pinterest, Dr. Nadia Fawaz was a software engineer in machine learning, data mining, and technical lead for the job recommendations team at Linkedin.
Long before that, Dr. Nadia Fawaz was a senior researcher in the research lab of Technicolor, a French company that specializes in the design and manufacture of digital video and image systems for media professionals, such as film producers and TV channels, but also network operators and other content distributors. Dr Nadia Fawaz holds a PhD and a Master's degree in Electrical Engineering (Wireless Communications) from both Eurecom, one of the 205 French engineering schools, and Telecom Paris. She also did postdoctoral research at the MIT Research Lab of Electronics.
Joy Buolamwini, Ghana/England
Joy Buolamwini, who holds a PhD from the Massachusetts Institute of Technology (MIT) and calls herself the "poetess of code," founded the Algorithmic Justice League. Her goal: to create a world with more ethical and inclusive technology. Her TED talk on algorithmic bias has been viewed over a million times. Her MIT thesis methodology revealed significant racial and gender bias in artificial intelligence (AI) services at companies like Microsoft, IBM, and Amazon. Her research has been covered in over 40 countries, and as a renowned international speaker, she has advocated for the need for algorithmic justice at the World Economic Forum and the United Nations.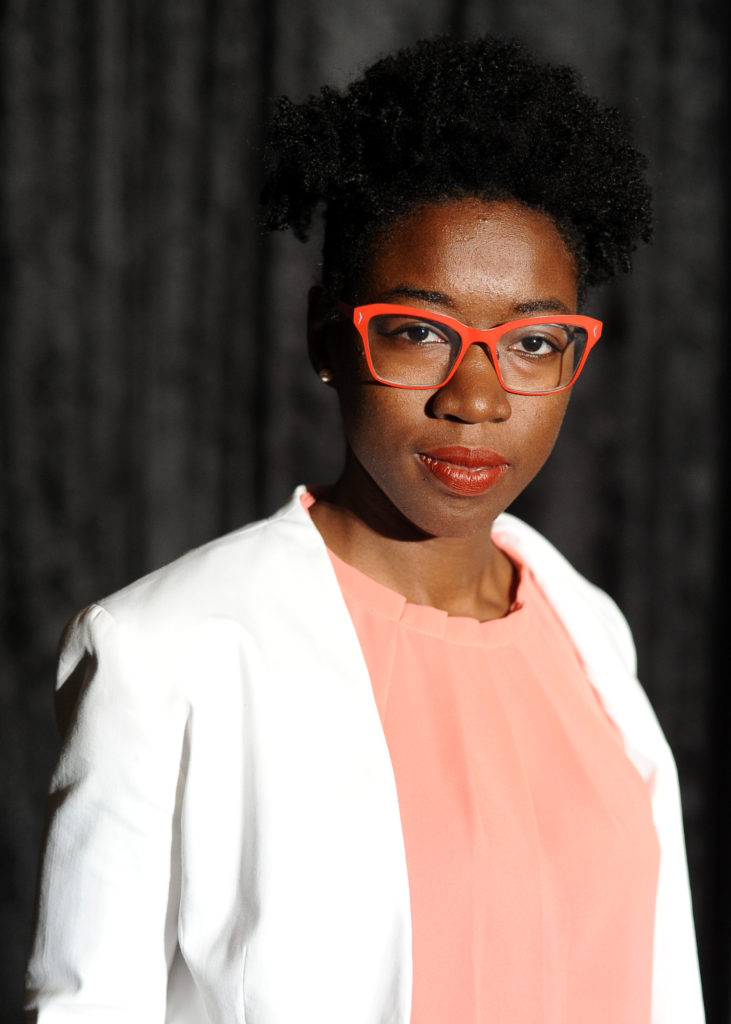 Joy Buolamwini serves on the Global Tech Panel, created by the Vice President of the European Commission to advise world leaders and technology executives on ways to reduce the harms of AI. In late 2018, in partnership with the Georgetown Law Center on Privacy and Technology, Joy Buolamwini launched the Safe Face Pledge, a first-of-its-kind agreement that prohibits the lethal application of facial analysis and recognition technology.
As a creative science communicator, she has written opinion pieces on the impact of artificial intelligence for publications such as TIME Magazine and the New York Times. Joy Buolamwini is the recipient of several awards.
Kenza Ait Si Abbou Lyadini, Morocco/ Germany
 Since May 2018, Kenza Ait Si Abbou Lyadini is Senior Manager for Robotics and Artificial Intelligence in the IT department of Deutsche Telekom, the largest German and European telecommunications company. Kenza Ait Si Abbou Lyadini and her team develop AI solutions for the entire Deutsche Telekom group, including robotic process automation solutions. She is also responsible for helping customers identify automation and AI use cases and developing the best solution to cover their needs. "I'm building Artificial Intelligence and I like being around people. Does this sound like a contradiction? Not at all! For me, this is what digitalization is all about: a good balance between technical progress and curious and courageous people with emotions. Being a powerful woman in the field of technology, I consider it my duty to make our future more livable, and that should be FOR the people who live it," she explains on her website.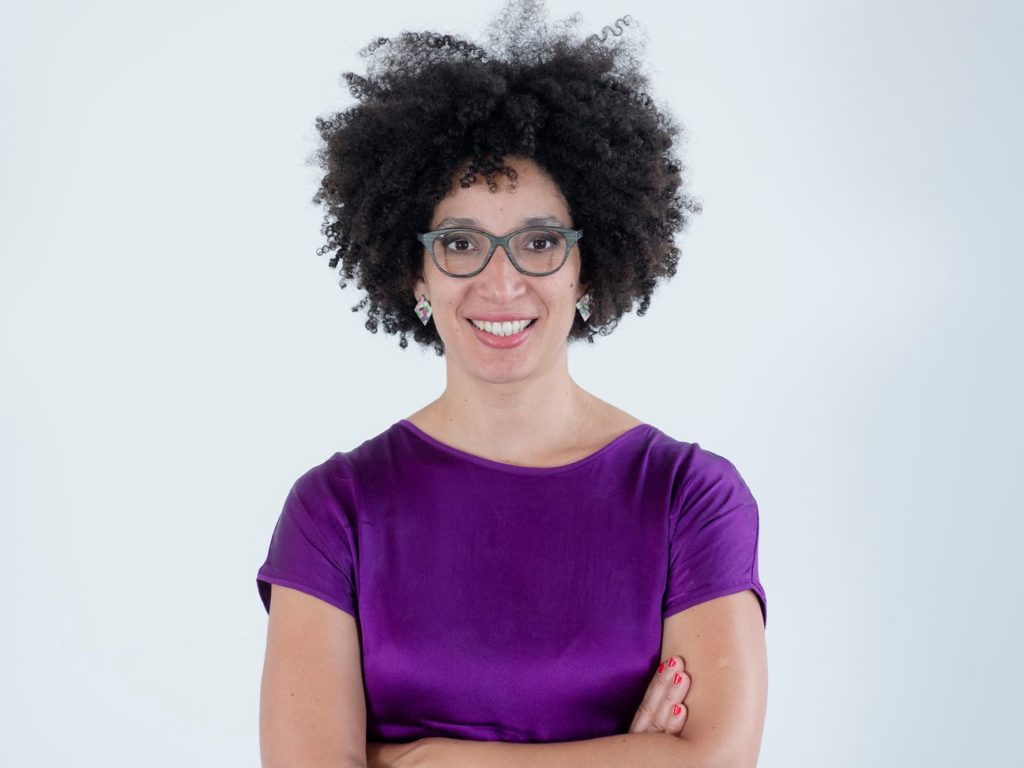 Kenza Ait Si Abbou Laydini describes herself as a citizen of the world, who has lived on three continents and finds the greatest joy in learning new languages and cultures. Born in Morocco, she studied telecommunications engineering in Spain, project management in Germany and Chinese in China. As a child, Kenza Ait Si Abbou Laydini would ask her mother to write down simple mathematical equations for her to solve. "Years later, paper and pencil were replaced by a computer, but my passion for numbers has only grown.
After spending three years in hardware development in Spain and a stopover in Shanghai during the 2010 World Expo, Kenza Ait Abbou Laydini joined T-Systems in Berlin, a subsidiary of Deutsche Telekom, as an IT project manager. She worked for 7 years at T-Systems, holding various positions until April 2018, before being appointed to her current position as "Senior Manager for Robotics and Artificial Intelligence" at Deutsche Telekom Group.
Among other things, she designed Deutsche Telekom's new network architecture.
Apart from her main job, Kenza Ait Abbou Laydini also leads the Deutsche Telekom Women Network in Germany and is an ambassador for Deutsche Telekom in the Women in Technology organization.
Mutale Nkonde, Zambia/ USA
Mutale Nkonde is a New York-based artificial intelligence policy analyst and researcher. She is the founder and CEO of AI For the People (AFP), a nonprofit communications agency dedicated to producing content that empowers the general public to address racial bias in technology as well as ending the underrepresentation of black professionals in the U.S. technology sector by 2030.
Prior to launching AI for the People, Mutale Nkonde worked in AI governance and was part of the team that introduced the Algorithmic Accountability Act, the DEEP FAKES Accountability Act, and the Biometric Barriers Act in the U.S. House of Representatives in April 2019. Mutale Nkonde worked as a senior technology policy advisor for U.S. Congresswoman Yvette Clarke. There she also analyzed a series of data privacy proposals.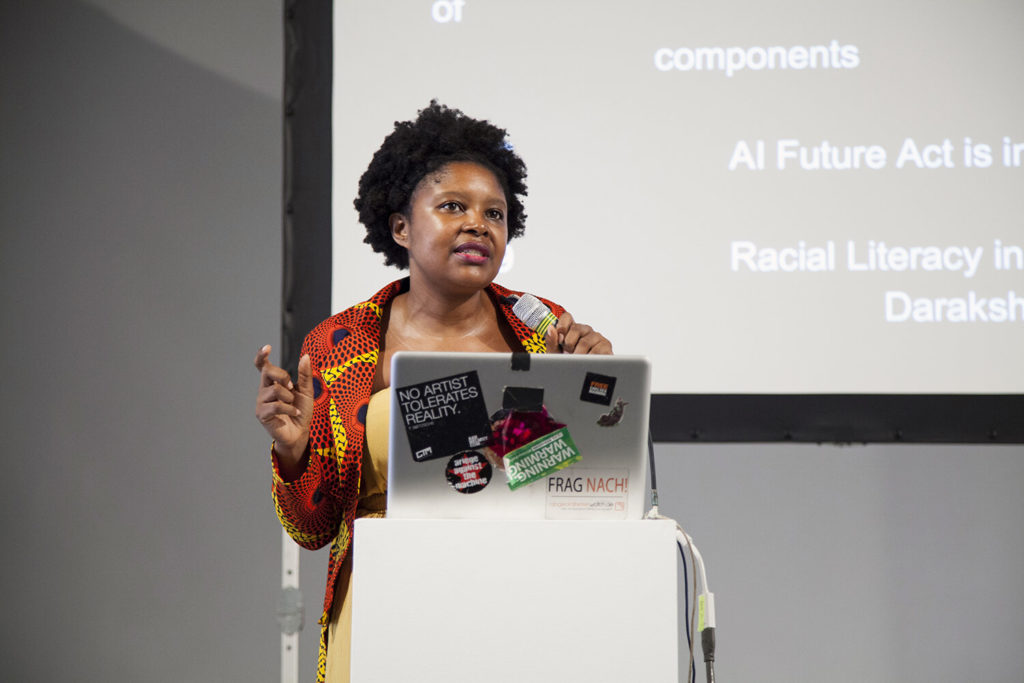 Mutale Nkonde is also the founder of the Dorothy Vaughn Tech Symposium, a briefing series held on Capitol Hill, the home of the U.S. House of Representatives and other institutions such as the U.S. Senate.
She is also the author of the book "Automated Anti Blackness" which will be released in 2022. In 2019, she was co-author of "Advancing Racial Literacy in Tech: Why Ethics, Diversity in Hiring and Implicit Bias Training is Not Enough" and lead author of a collaborative paper on racially motivated misinformation in the 2020 US elections.
Mutale Nkonde is a graduate of Columbia University, a fellow at Stanford University's Digital Civil Society Lab, and the Institute of Advanced Study at Notre Dame. She is also a member of the United Nations 3C Roundtable for AI, and the Berkman Klein Center for Internet & Society at Harvard. In 2021, Mutale Nkonde will be an executive producer of a film about the police use of biometric technology against protesters. The film will be produced in partnership with Amnesty International.
Loubna Bouarfa, PhD, Morocco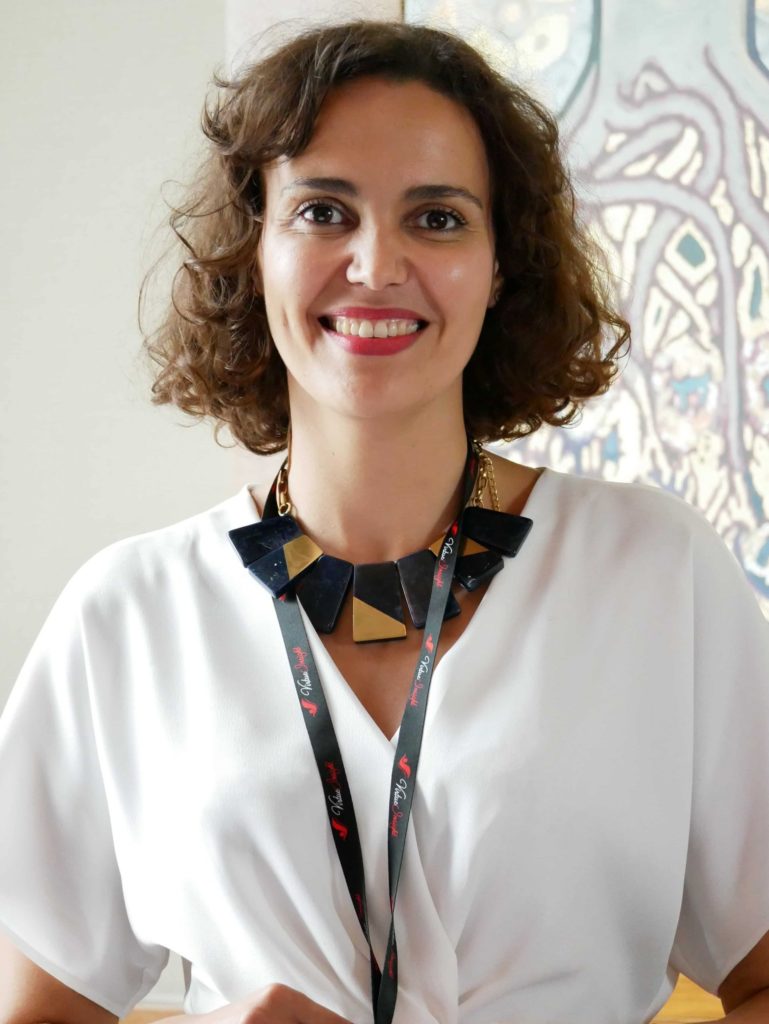 Loubna Bouarfa grew up in Morocco. At the age of 17, she moved to the Netherlands and then to the UK. She graduated from Delft University of Technology in the Netherlands with a Bachelor's degree in Electrical Engineering and a Master's degree in Information Technology. Loubna Bouarfa also holds a PhD in Machine Learning and has 13 years of experience in deploying artificial intelligence for real-world applications.
In 2016, Loubna Bouarfa founded an AI company, OKRA Technologies, born out of a vision for the impact of machine learning on healthcare and human life. The company gives people accurate and actionable information driven by real-time data. By using artificial intelligence, Okra Technologies is also moving from insight to foresight – anticipating outcomes in advance.  OKRA's artificial intelligence systems enable executives and professionals in the field to analyze their data and gain fast, valuable insights that help them save and improve lives.
Loubna Bouarfa has been recognized as one of the Top 50 Women in Technology by Forbes, one of MIT Technology Review's Top Innovators Under 35, and OKRA won the Best Women-Led Startup Award at the StartUp Europe Awards. From June 2018 to July 2020, Loubna Bouarfa served as a member of the European Commission's High Level Expert Group on Artificial Intelligence to support the implementation of the European AI strategy in the Digital Single Market. The group's responsibilities included drafting recommendations on future AI-related policy development and on ethical, legal and societal issues related to AI, including socio-economic challenges.
Loubna Bouarfa is the author of several scientific publications.
Muthoni Wanyoike, Kenya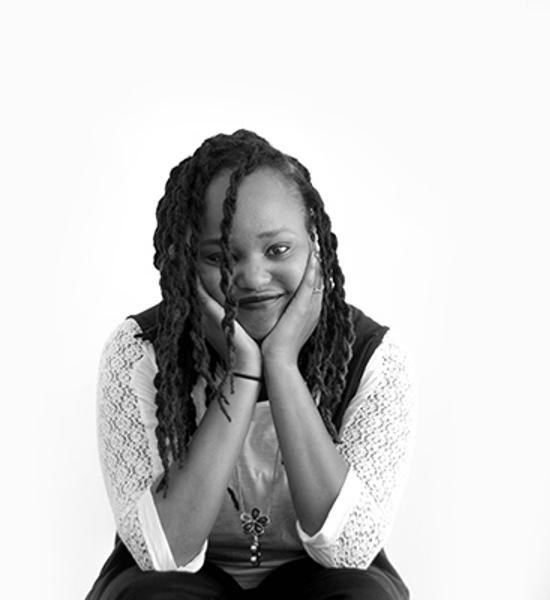 Muthoni Wanyoike is the co-founder of Nairobi Women Learning & Data science, as well as an organizing member of one of the largest AI focused conferences in Africa, Deep Learning Indaba. She is working to implement world-class AI opportunities in Africa. With a degree in Actuarial Science, she worked at Code For Africa's Storylab Academy, where she trained journalists in digital skills. Her expertise includes research data analysis and community management.
Inioluwa Deborah Raji, Nigeria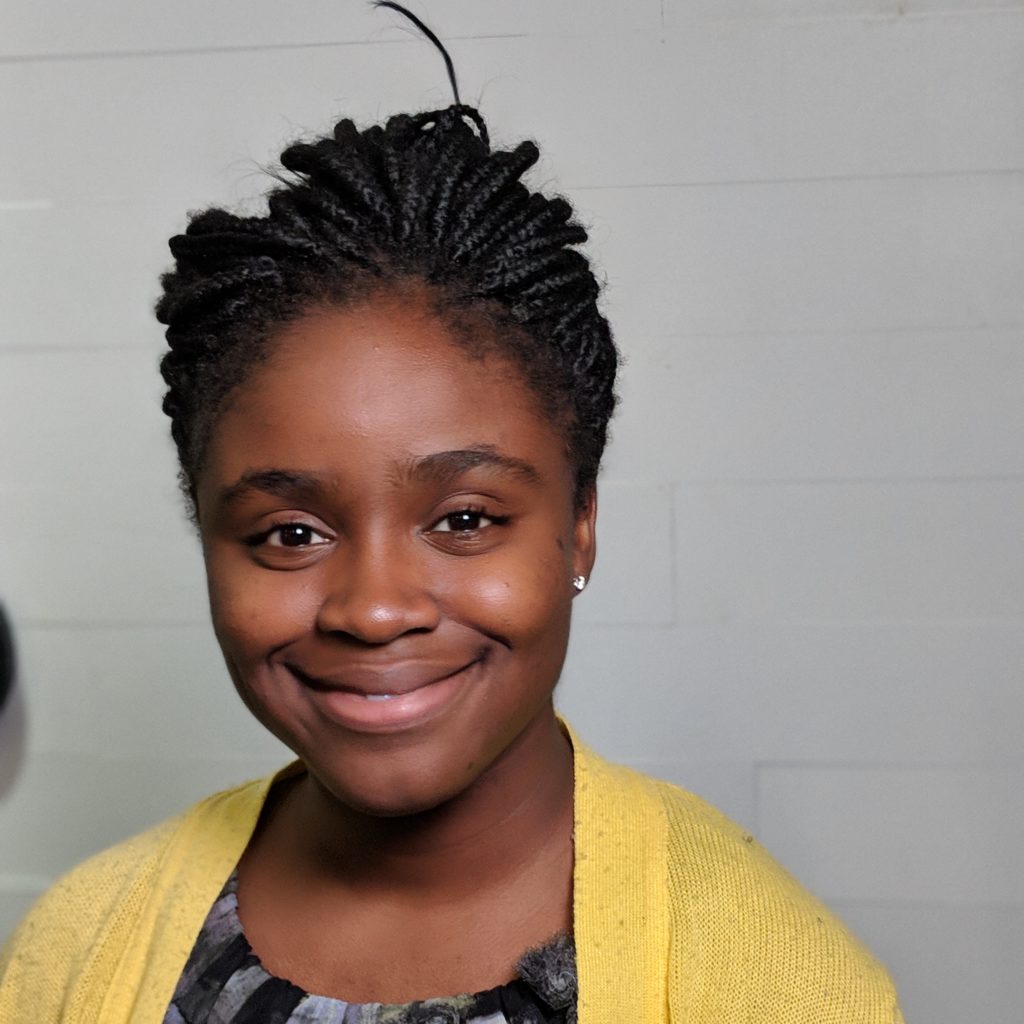 Since September 2020, Deborah Raji has been a member of the Mozilla Foundation, which created the popular Mozilla Firefox web browser. She wants to reimagine the practice of algorithmic auditing and evaluation, to hold those who deploy AI systems accountable. As a member of Mozilla, Deborah Raji leads research and shares it through publications, conferences and workshops. She also collaborates with another Mozilla member, Camille François, on the Algorithmic Bug Bounty project.
Deborah Raji researches algorithmic auditing and evaluation. As the first intern for the Algorithmic Justice League, founded by Joy Buolamwini, she worked on an audit of the facial recognition product deployed by Amazon Recognition, discovering that it was significantly less accurate for darker-skinned women than for white men. More than 70 top AI researchers signed an open letter in support of her work, which, combined with mounting public pressure and campaigning, led Amazon – following IBM's lead – to agree to support regulation of facial recognition and later halt sales of their product to the police for at least a year. Deborah Raji has also worked with Google's Ethical AI team and was a researcher at New York University's AI Now Institute, working on a variety of projects to operationalize ethical considerations in Machine Learning engineering practice, including the Model Cards documentation project. She also recently served as a Research Fellow at the Partnership on AI, working to formalize the practice of documentation in machine learning through their ABOUT ML initiative, as well as to promote standards for benchmarking and model evaluation.
Deboarh Raji holds a Bachelor of Arts/Science degree from the University of Toronto.
Timnit Gebru, Ethiopia/Eritrea/USA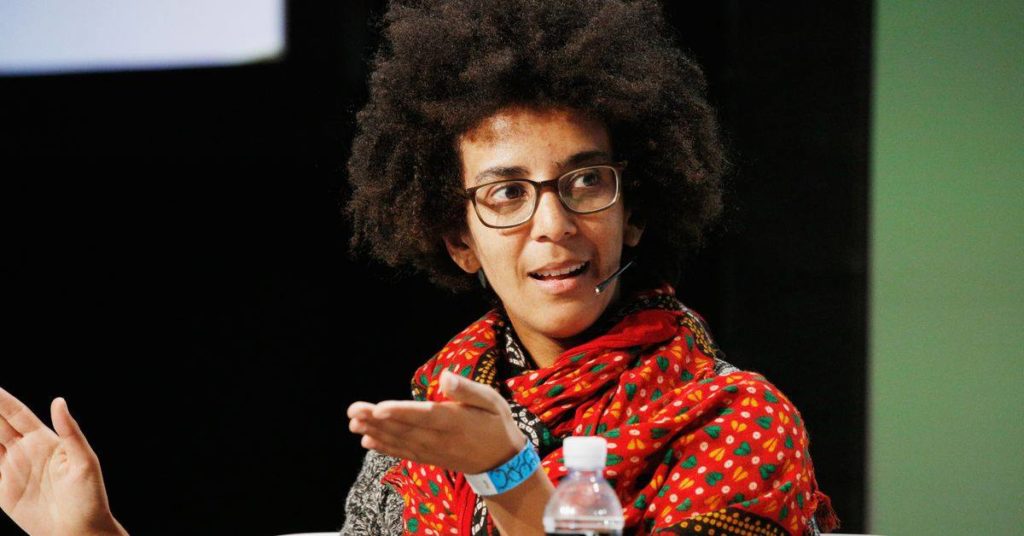 Timnit Gebru earned her PhD at Stanford University's Artificial Intelligence Lab, studying computer vision. Having worked on racial bias in technology for years, she has been critical of systems that don't recognize African-American faces. While on vacation during the COVID-19 pandemic, she was fired from her position as a research scientist and co-leader of the ethical AI team at Google, headquartered in Mountain View, California, USA.
Timnit Gebru was born in Addis Ababa, Ethiopia, on May 13, 1983. She is the youngest of three girls.
Her two older sisters are electrical engineers like their father, who died in 1988. Both her parents are from Eritrea. In 1999, the engineer moved from Ethiopia to the United States, where her two older sisters and her mother, who arrived a month before her, were already living. From June 2004 to September 2004, Timnit Gebru was an audio intern at Apple in Cupertino, California. She worked for Apple as an audio systems engineer from July 2005 to September 2007 and as an audio hardware and software engineer from June 2007 to August 2011.
In 2008, she received her Bachelor of Science in Electrical Engineering from Stanford University. She was a research assistant there from September 2010 to June 2011. From the same university, she received her Master's degree in Electrical Engineering in 2010 and her PhD in Electrical Engineering in 2015. While still a PhD student, she co-founded Black in AI with Rediet Abebe. In September 2011, she co-founded MotionThink, based in Palo Alto, California.
From June 2012 to August 2012, Timnit Gebru attended the Hacker School in New York City, where she honed her programming skills working on a variety of open source projects. In 2016, she attended an AI research conference attended by approximately 8,500 people. She noticed that of the attendees, only six were African American and of those, she was the only woman.
In 2018, Timnit Gebru completed her post-doctoral research in the Fairness Transparency Accountability and Ethics (FATE) in AI group at Microsoft Research in New York City, where she studied algorithmic bias and the ethical implications underlying any data mining project. That same year, she and Joy Buolamwini co-authored a paper entitled "Gender Shades: Intersectional Accuracy Disparities in Commercial Gender Classification." She was one of the speakers at the inaugural Fast Company Innovation Festival, held October 5-9, 2020.
Kathleen Siminyu, Kenya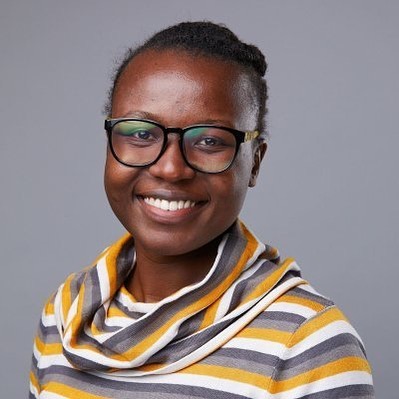 Kathleen Siminyu is a researcher in artificial intelligence and regional coordinator of the Artificial Intelligence for Development – Africa Network. She aims to connect African researchers, policy makers and AI practitioners and strengthen their work by creating platforms for collaboration and access to resources. Kathleen Siminyu has worked with AI communities on the African continent for over 4 years, including the Nairobi Women in Machine Learning and Data Science community as well as the Deep Learning Indaba. In her own research, Kathleen Siminyu invests time and effort in ventures that involve natural language and speech processing for African languages as well as low-cost hardware robotics. She is currently pursuing a Master's degree in Computer Science at the Georgia Institute of Technology, with a specialization in computational perception and robotics.
Kathleen Siminyu is the Nairobi Chapter Coordinator of Women in Machine Learning and data Science. She works to improve the representation of African women in the fields of data science and machine learning.
Adji Bousso Dieng, Senegal
Adji Bousso Dieng is a computer scientist and statistician working in the field of artificial intelligence. D. in statistics from Columbia University, she is currently a researcher in artificial intelligence at Google Brain in Mountain View, California. In October 2021, she started as a professor at Princeton University, becoming the first black female faculty member in Princeton's School of Engineering and Applied Science, as well as the first black faculty member in Princeton's Computer Science Department.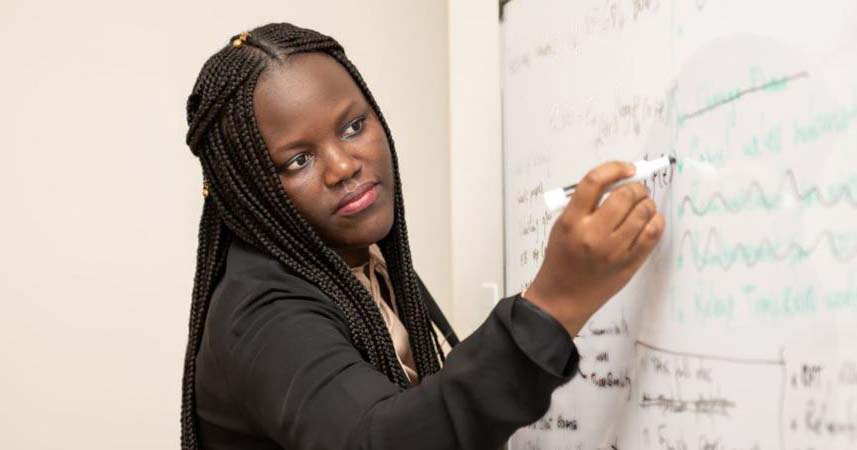 Before joining Columbia University, Adji Bousso Dieng worked as a Junior Professional Associate at the World Bank. She did her undergraduate training in France, where she earned an engineering degree from Telecom Paris . She completed her third year of the Telecom Paris curriculum at Cornell University, where she earned a Master's degree in Statistics.
As a researcher in Machine Learning, Adji Bousso Dieng has two goals: to combine Deep Learning and probabilistic graphical modeling to design models that are expressive and powerful enough to capture meaningful representations of high-dimensional structured data. The second objective is to develop efficient, scalable and generic algorithms for learning with these models. Achieving these two goals, she explains, will benefit many applications.
Ndapa Nakashole, Namibia
Since January 2017, Ndapa Nakashole has been an Assistant Professor of Computer Science in the Department of Computer Science and Engineering in the Jacobs School of Engineering at the University of California, San Diego and also in the Artificial Intelligence Group. Her research interests include natural language processing and machine learning. Natural language processing (NLP) aims to develop algorithms that enable computers to understand and generate human language. Ndapa Nakashole develops algorithms that allow computers to understand and generate human language, a la Siri and Alexa. These systems work on algorithms and large data sets, and work well when the training and test data come from the same distribution.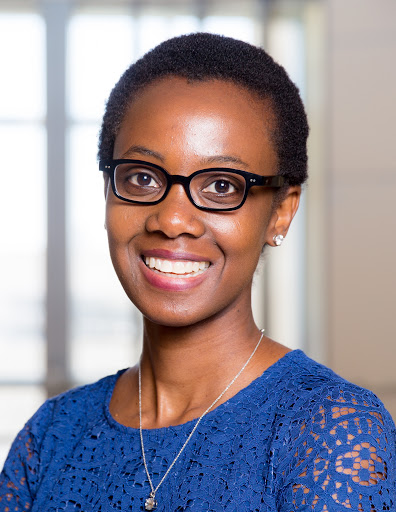 Ndapa Nakashole completed her primary and secondary education in Namibia. She later moved to South Africa, where she studied at the University of Cape Town, earning a Bachelor's degree and then a Master's degree in computer science at the University of Saarland (Germany) and the Max Planck Institute for Computer Science in Germany. After that, she spent a few years as a postdoctoral researcher at Carnegie Mellon University in Pittsburgh, USA.
Ndapa Nakashole received the third best publication award at EMNLP 2012, one of the major conferences in automatic natural language processing (NLP), a subfield of AI that studies how to build intelligent agents that can understand and generate human language. NLP remains one of the major hurdles to overcome in the realization of intelligent machines.
In addition, her doctoral thesis was awarded the Otto Hahn Medal by the Max Planck Society, an annual award that recognizes the best contributions of young researchers.
Rediet Abebe, Ethiopia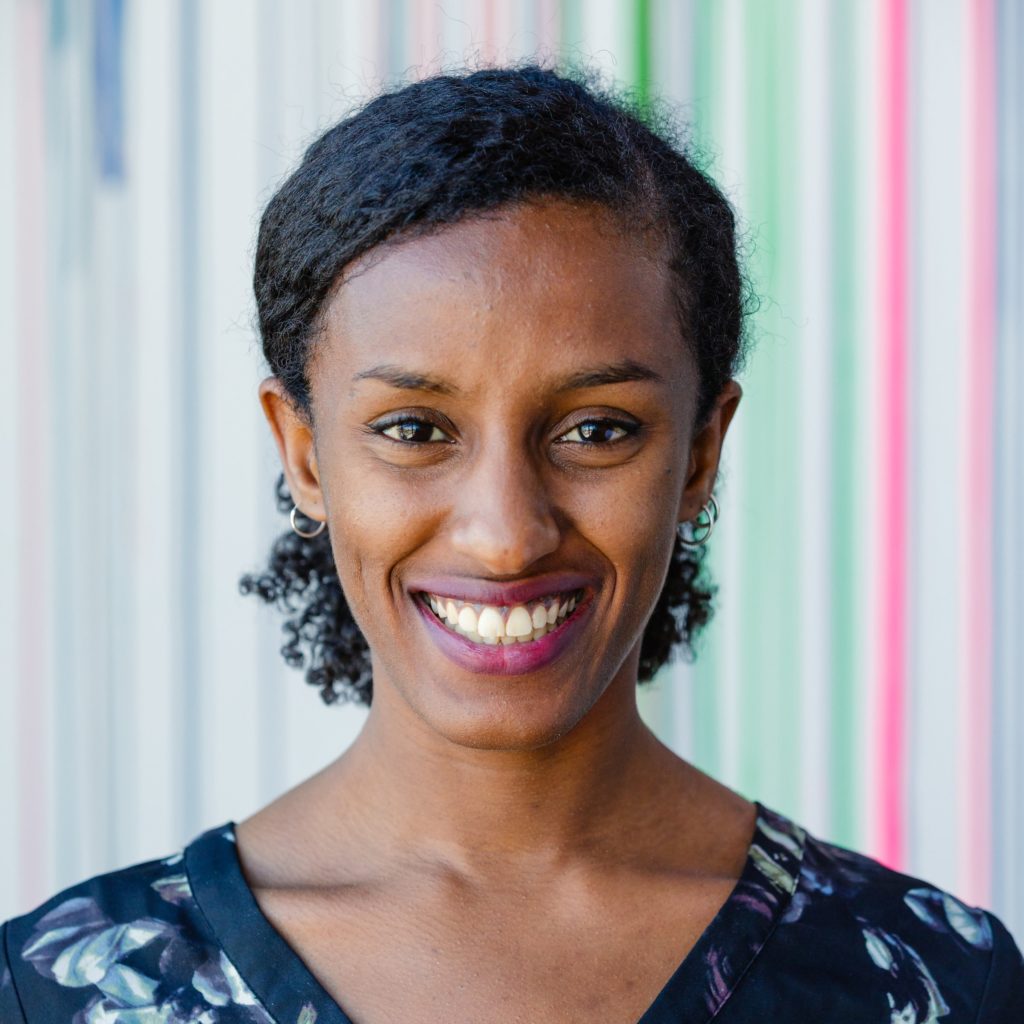 In November 2019, the 29-year-old Ethiopian scientist successfully defended her dissertation entitled "Creating Algorithms for Social Good." Graduating on Saturday, December 21, 2019, she is the first black female PhD in computer science from Cornell University in the US. Born in 1991 in Addis Ababa, Rediet Abebe holds a master's degree in computer science from Cornell University, a master's degree in applied mathematics from Harvard University, a master's degree in computer science from Cambridge and a BA in mathematics from Harvard University. She is also a graduate of the Ethiopian National Program. Her research, conducted at Cornell, Harvard, and Cambridge Universities, focuses on the application of artificial intelligence in reducing inequality. Her work is generally in the areas of AI and algorithms, with a focus on equity and social concerns. Specifically, she designs and analyzes algorithmic, discrete optimization, network-based, and computational techniques to improve access to opportunities for historically disadvantaged communities. As part of this research mission, she co-founded and co-organized Mechanism Design for Social Good (MD4SG), an interdisciplinary, multi-institutional research initiative and workshop series. In 2017, with Timnit Gebru, she founded Black in AI, a nonprofit organization working to improve diversity in the field of Artificial Intelligence.
Fatim Cissé, Ivory Coast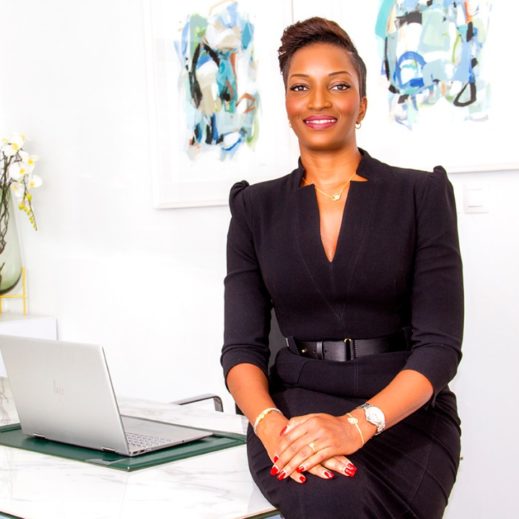 In 2019, Fatim Cissé became the first Ivorian woman to graduate from the Executive Program in Artificial Intelligence at Singularity University, located on the NASA campus in the heart of Silicon Valley. Since November 2020, she has been the Managing Director in Côte d'Ivoire of IHS Towers, one of the largest telecommunications infrastructure providers in Africa, Europe, Latin America and the Middle East by number of towers and the third largest independent multinational tower company in the world. Fatim Cissé is the first woman to hold the position of Chief Executive Officer at the IHS Group.
Fatim Cissé is also the founder and CEO of Dux, a company that presents itself as a leader in artificial intelligence in Africa, through the development of tailored applications, training and consulting in artificial intelligence. The company's objective is to prepare African organizations for the 4th industrial revolution, by offering consulting services, training and development of customized applications in response to the social and professional problems of customers. Dux offers training in the fields of artificial intelligence, cybersecurity, Big Data, and data science.
Fatim Cissé also holds a Bachelor's degree in Economics from the University of Montreal, obtained in 2004, a Master's degree in Human Resources and Management from HEC Montreal, obtained in 2010 and a Senior Executive Program in Management from Harvard Business School, obtained in 2016.
Joyce Nakatumba-Nabende, Uganda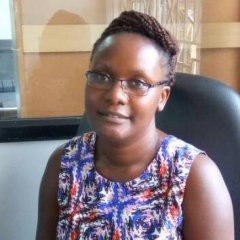 Joyce Nakatumba-Nabende is a lecturer in the Department of Computer Science in the School of Computing and Information Technology at Makerere University, Uganda's largest university. She is the chief scientist of the Artificial Intelligence Laboratory and a senior researcher at the Makerere University Software Systems Center. She leads a team of researchers conducting research on the application of machine learning techniques in agriculture and health to solve problems in developing countries. Her research interests are in the areas of machine learning, process mining, data science and software engineering and their applications in agriculture and health. Much of her work in previous years has focused on natural language processing, creating data resources for underfunded Ugandan languages, and computer vision for disease diagnosis.
Joyce Nakatumba-Nabende received her PhD in Computer Science from Eindhoven University of Technology, the Netherlands, in the Department of Mathematics and Computer Science in the Information Systems Architecture group. Earlier, in October 2006, she received a Master's degree in Computer Science from the then Faculty of Computing and Information Technology (now School of Computer and Information Technology) at Makerere University. In January 2005, she obtained a Bachelor of Science degree in Computer Science from the Institute of Computer Science at Mbarara University of Science and Technology in Uganda.
Joyce Nakatumba-Nabende was the general chairperson of Data Science Africa which took place in Kampala, Uganda from June 22-26, 2020.
Tejumade Afonja, Nigeria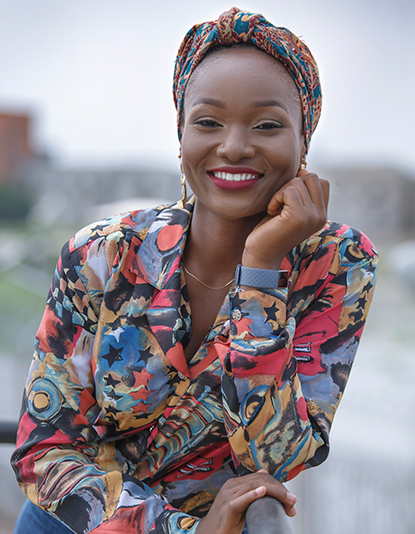 Tejumade Afonja is the co-founder of AI Saturdays Lagos, an artificial intelligence community in Lagos, Nigeria, where she and her team offer free courses on data science, machine learning, and deep learning for 16 consecutive Saturdays in structured study groups. She is also an Intel Software Innovator for Artificial Intelligence in Nigeria. She works as an AI Engineer at InstaDeep Nigeria, where she builds, tests machine learning models and deploys these models to create an "AI-Infused" application. She previously worked as an engineer at 2ilabs, Nigeria, a company that has built products like MoLearn, StayOn, Alvie, and Talo.
Tejumade Afonja is passionate about artificial intelligence and its potential to improve lives without creating or exacerbating inequality. To do this, she believes, the places in which AI is practiced will need to be expanded and ambitious goals to democratize AI education will need to be set with a wider audience, in order to contribute to the success of an AI-enabled world. Thus, she and her team have made it their mission to help bridge this AI gap in Nigeria with these AI classes held every Saturday.
Tejumade Afonja is currently pursuing a Master's degree in Computer Science at Saarland University in Germany. She is a graduate in Mechanical Engineering from Ladoke Akintola university of technology, an institution of higher learning located in Ogbomoso, Oyo State, Nigeria.
Brenda Mboya, Ghana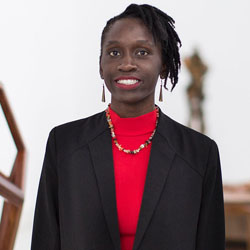 Brenda Akoth Mboya holds a degree in Computer Science from Ashesi University in Ghana. She is passionate about technology and working with youth. She has mentored girls in Western Kenya and coordinated the first ever Ghana Future Forum that brought together youth from different parts of the country. Her love for technology has also led her to teach and motivate high school students from various parts of Ghana to explore robotics through Ashesi's Innovation Experience program. In 2017, Brenda Aboya was the only African invited to participate in a robotics workshop in Madrid-Spain organized by the Norman Foster Foundation.
In 2019, she was invited as a speaker at Europe's largest "Maker Faire" held in Rome to explore the topic, "Robotics: an African perspective." The Maker Faire is a global, traveling event created by the American magazine Make. It is the world's largest movement of workshops, presentations and conferences around the themes of creativity, making and Do it yourself and maker cultures.
Brenda Mboya also works in the field of digital marketing and currently helps small businesses with their online presence (from social media management to content generation to marketing and trend research).
Currently, Brenda Mboya is working on launching an initiative to get African children to start thinking about artificial intelligence and creating machine learning models.
Kumba Musa, Sierra Leone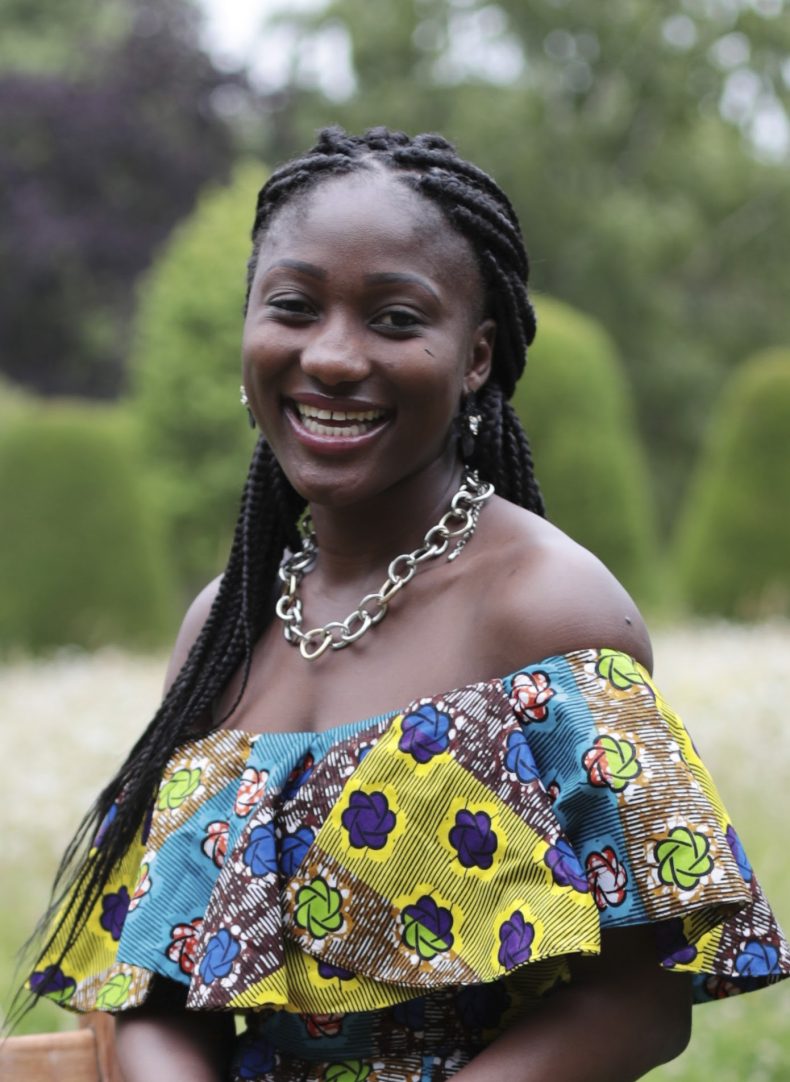 Kumba Musa is a data scientist and machine learning expert. She is currently the Business Manager at Sierra Leone Cable Limited, the only fiber optic infrastructure company in Sierra Leone, wholly owned by the Government of Sierra Leone.
Previously, she worked at the Directorate of Science, Technology and Innovation (DSTI), a Sierra Leonean government initiative that uses science and technology to implement the country's national development plan. At ITSD, Kumba Musa taught policymakers and academics how to use artificial intelligence (AI) tools to clean, analyze, and visualize data. In 2015, she traveled to New York City to represent the government of Sierra Leone at the UNICEF workshop on artificial intelligence and child rights.
During the workshop, Kumba Musa participated in a panel that explored the role of governments and organizations in AI policy and strategy, discussing how new technologies can be applied to promote children's rights internationally. At the event, Kumba Musa said, "AI technologies are increasingly being integrated into children's toys, tools, and classrooms, creating a sophisticated new approach to education and child development. Therefore, policymakers should work closely with technical researchers to investigate, prevent, and mitigate potential malicious uses of AI."
Kumba Musa holds a Bachelor of Science in Electrical and Electronic Engineering from Fourah Bay College, Freetown, Sierra Leone and a Master of Science in Information Technology and International Business (Honors) from the University of Dundee, UK.
Previously, she worked as a Network Manager for the National Security Information System at the Ministry of Information and Communication in Sierra Leone. She was responsible for the planning, engineering, installation and maintenance of the network's core systems.
Kumba Musa is also the founder and executive director of STEM Women SL, an initiative that aims to increase the representation of women in science, technology, engineering and mathematics (STEM) fields in Sierra Leone.
In recognition of her work with her organization, Kumba Musa received a Queen's Young Leaders Award in 2017 from Queen Elizabeth II of England.
Hajar Mousannif, Morocco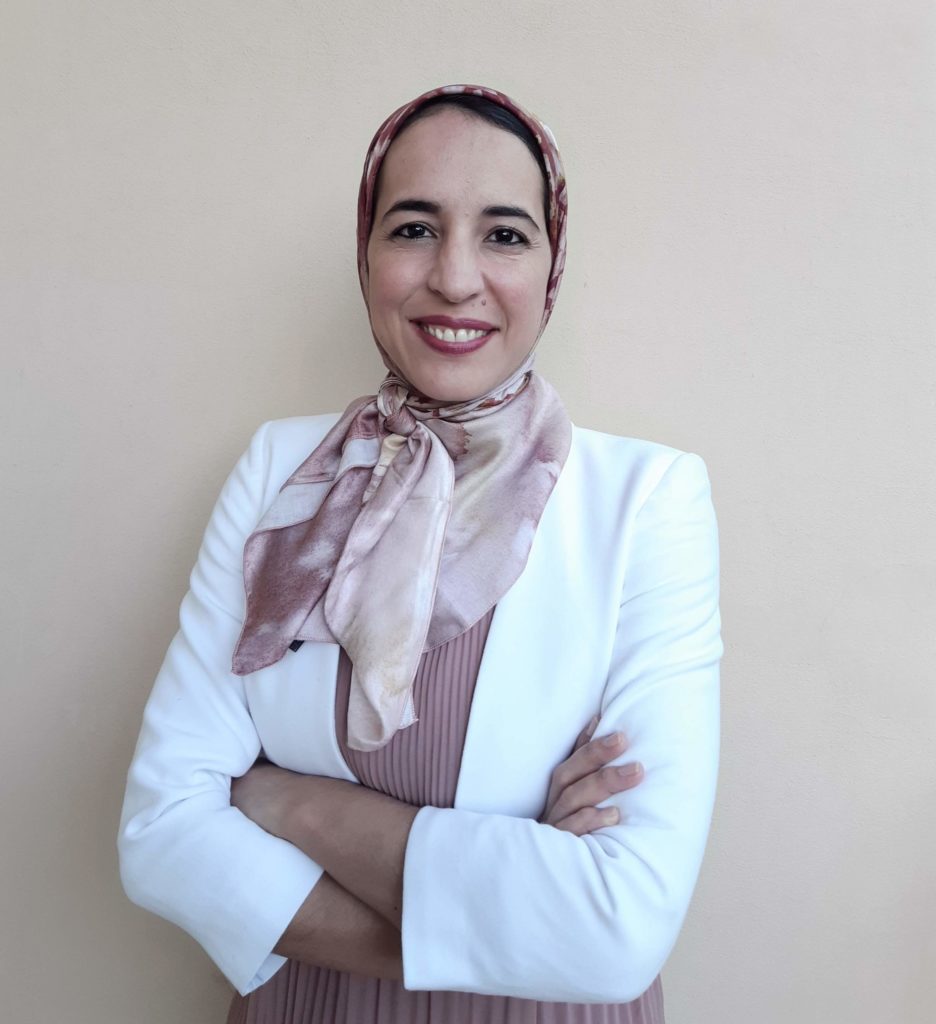 Hajar Mousannif is an associate professor and coordinator of the Master's program in data science in the Department of Computer Science at Semlalia Faculty of Science (Cadi Ayyad University, Morocco). She holds a PhD in Computer Science, obtained in 2012, on her work on wireless sensor networks and vehicular networks. She received a degree in telecommunications engineering from the National Institute of Posts and Telecommunications of Morocco (INPT) in 2005. Her main research interests include artificial intelligence, machine learning, Big Data, IoT (Internet of Things), human-computer interaction and next generation technologies. In addition to her academic experience, she has chaired the program committee of many international conferences. Hajar Mousannif holds two patents on her work on artificial intelligence and has been selected as one of the top 5 female researchers in North Africa. She has received numerous international awards, such as the L'Oreal-UNESCO award and the Emerald Litterati award of excellence.
In 2020, Hajar Al-Musanaf won the first prize in artificial intelligence at the "WomenTech Awards" which recognizes women who conduct international research in the field of advanced technologies.
Ghita Mezzour, Morocco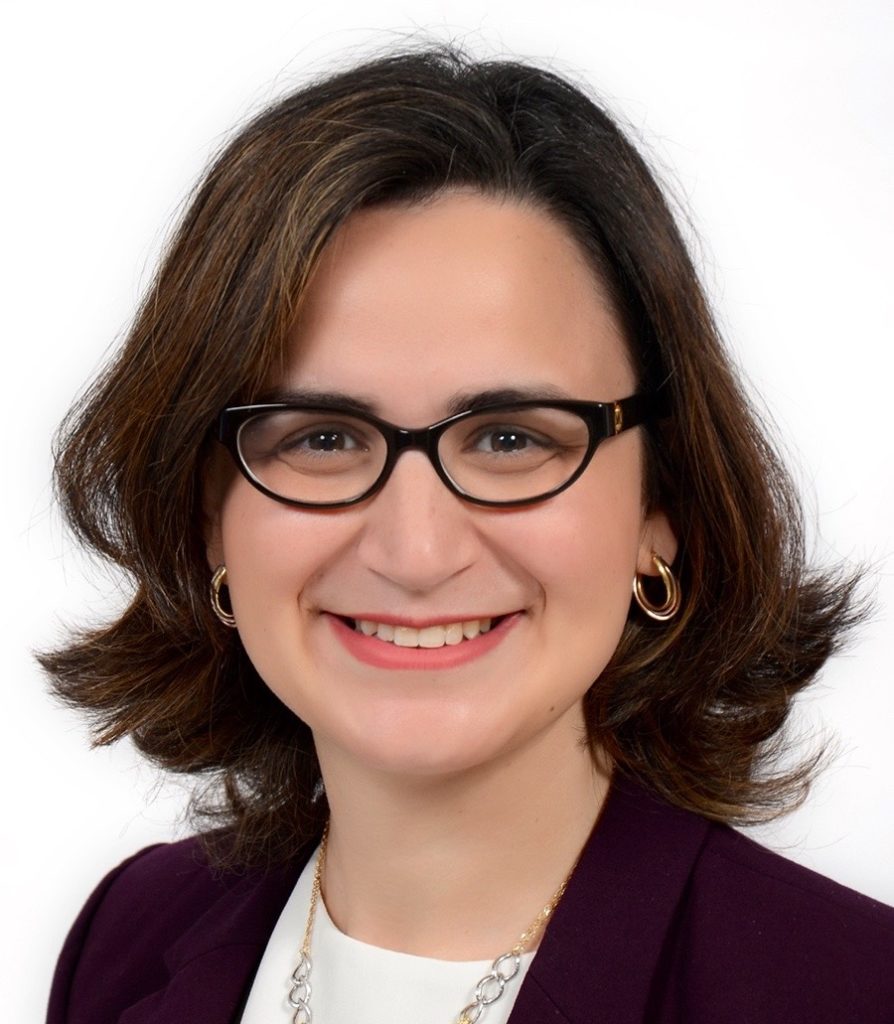 Ghita Mezzour is an associate professor and associate director of the ITC research laboratory (TICLab) at Rabat International University. In her research, she uses artificial intelligence and data science techniques to address problems with high societal impact. For example, she has used this approach to study youth employability and cybersecurity. Her work is funded by the United States Agency for International Development (USAID) and the North Atlantic Treaty Organization (NATO). She is currently leading a North Atlantic Treaty Organization (NATO) project on using global social and technical big data to predict cyber-attacks and a USAID project on using data science to improve youth employability in Morocco.
Ghita Mezzour believes in working closely with stakeholders and end users when developing algorithms and technologies that have a real impact on the world. Her work has already improved the programs at Rabat International University and is often cited by Morocco's Secretary of State for Investment.
Ghita Mezzour was a visiting professor at Marylan University in the summer of 2017 and was selected as a rising star by MIT's Department of Electrical Engineering and Computer Science in November 2015. She holds a Ph.D. in Electrical and Computer Engineering and Computing, Organizations, and Society (now Societal Computing) from Carnegie Mellon University, earned in May 2015. At this university, she was part of the Center for Computational Analysis of Social and Organizational Systems (CASOS), in collaboration with Kathleen Carley.
Ghita Mezzour also received a Master's degree and a Bachelor's degree in Communication Systems from the Swiss Federal Institute of Technology in Lausanne in 2008 and 2006 respectively.
Professor Amal El Fallah Seghrouchni, Morocco/France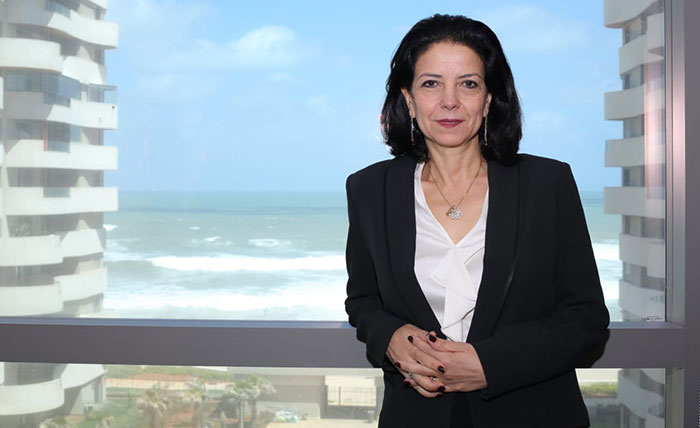 In March 2020, Amal El Fallah Seghrouchni was appointed member of the World Commission on the Ethics of Scientific Knowledge and Technology (COMEST) at UNESCO. She is specialized in artificial intelligence, autonomous agents and multi-agent systems. She received her PhD from Pierre and Marie Curie University in the field of artificial intelligence. She then obtained her Habilitation to direct research at the University of Paris 13. Her research in the field of artificial intelligence, intelligent agents and multi-agent systems is applied in several domains such as smart cities, intelligent assistants and UCAV. She is currently a full professor at the Sorbonne University, in the Faculty of Science and Engineering; Head of Multi-Agent System Group (SMA) at the Laboratoire d'Informatique de Paris 6 (LIP6); Head of "Entrepreneurship & Innovation & Industrial Collaborations" at the Faculty of Science and Engineering of the Sorbonne University; Head of "Professional Integration" of the Computer Science Master's Degree at the Faculty of Science and Engineering of the Sorbonne University. She is also co-leader of the Artificial Intelligence and Data Science Track at LIP6.
Amal El Fallah Seghrouchni has (co-) directed the theses of 30 PhD students, has been jury president and has been member of several juries. Some of these theses have been or are being carried out in "co-tutelle" with other European laboratories. She has also been involved in thesis committees in Italy, the Netherlands, Melbourne, Bucharest and Japan.
Professor Widad Ibrahim Elmahboub, Sudan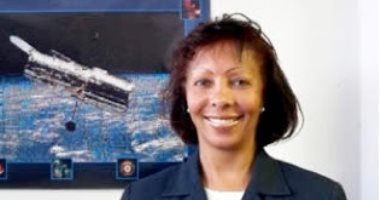 Professor Widad Ibrahim Elmahboub is an internationally renowned astrophysicist. After studying applied mathematics and astrophysics in Sudan and Egypt, she was awarded a university scholarship in 1988 by the Sudanese National Research Council to continue her studies in the Netherlands. She then obtained a Master's degree in Engineering Physics from the University of Wisconsin-Madison, followed by a PhD in Astrophysical Engineering. At that time, she was the first Sudanese-American woman of Arab descent to be awarded such a scientific and academic degree.
Professor Elmahboub began her scientific career as a professor of astrophysics, applied mathematics, and remote sensing systems at Hampton University, USA . She is also team chair of the Center for Research in Earth, Space, and GIS Analysis (RCESG) at Hampton University, which houses a number of high-tech supercomputers running on hyper-spectral data systems to classify satellite images using hyperspectral imaging techniques. The center is co-funded by NASA and the U.S. Department of Defense. One of the main goals of the center is to evaluate the feasibility of identifying water and minerals on Mars using imagery and remote sensing data.
Professor Elmahboub conducts research and analysis of planetary components at NASA, with the primary goal of improving the accuracy of satellite imaging and remote sensing data. As a result, she designed a highly accurate computer-simulated mathematical model, followed by the implementation of the algorithm and atmospheric correction method that allowed scientists and astrophysicists to obtain much more accurate and refined satellite images of the surface of Mars. In addition, Professor Elmahboub has authored, co-authored, and edited numerous papers in scientific journals and periodicals on remote sensing imaging technology, spectroscopy, and mathematical simulation.
Professor Elmahboub has received a number of scientific awards from various academic and scientific institutions such as NASA and the Mathematical Association of America.
Rana El Kaliouby, Egypt-USA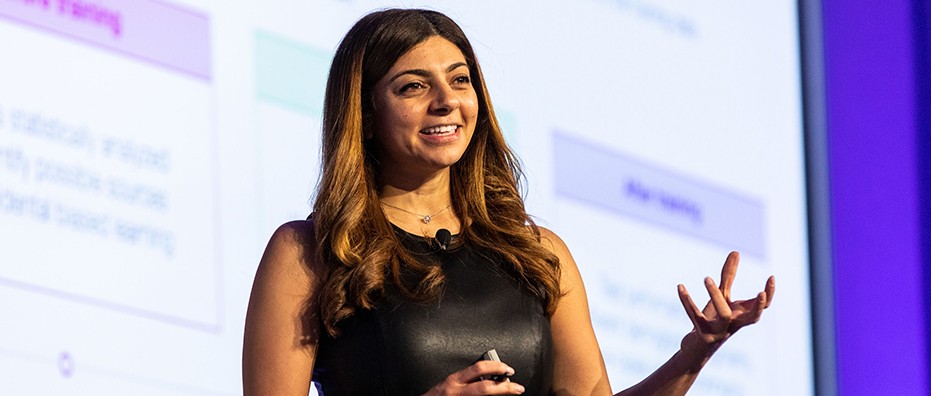 Born and raised in Egypt, Rana el Kaliouby is the co-founder and CEO of Affectiva, a subsidiary of the MIT Media Lab. Affectiva is a software company that builds artificial intelligence that understands human emotions, cognitive states, activities, and objects that people use by analyzing facial and vocal expressions. Rana El Kaliouby leads the company's emotion analysis team, which is responsible for developing emotion detection algorithms and mining the world's largest database of emotions . To date, Affectiva has collected 12 billion emotion data points from 2.9 million facial videos of volunteers in 75 countries. The company's platform is used by many Fortune Global 100 companies to measure consumer engagement.
Rana el Kaliouby is a pioneer in emotion-based digital applications for business, entertainment, video communication and online education.
She holds a PhD in Computer Science from Cambridge University and completed a post-doctorate in Computer Science and Technology at MIT. She is a member of the Boston Steering Committee for All Raise and a member of the Young Presidents' Organization (YPO). She is also a limited partner in the MIT Media Lab E14 Fund, a board member of SIMPED at Boston Children's Hospital, and a board member of the American University in Cairo. She is the author of the book "Girl Decoded: A Scientist's Quest to Reclaim Our Humanity by Bringing Emotional Intelligence to Technology", published by Penguin Random House, which chronicles her personal journey growing up in Egypt and moving to the United States to become an entrepreneur, as well as her work in building emotion.
Simi Awokoya, Nigeria/UK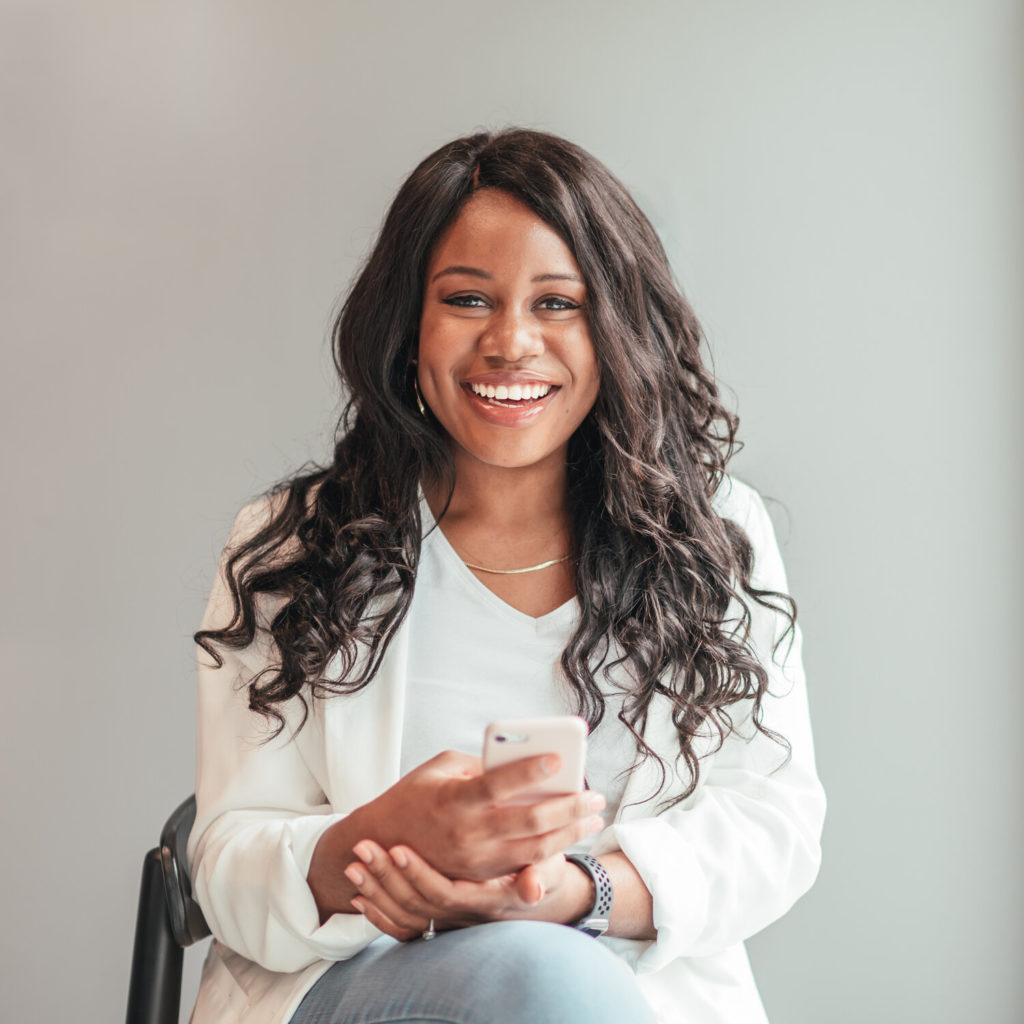 Simi Awokoya is a cloud solutions designer at Microsoft and the founder of Witty Careers, an organization whose mission is to equip black and minority ethnic women with the skills to succeed in the technology industry. Witty Careers provides hands-on events, career resources, and mentorship for women looking to start a career in technology.
Her role at Microsoft is to develop technical strategy for partners developing cloud software. She collaborates with CTOs and software company teams to create software using the cloud, data, artificial intelligence, and a wide range of other technologies.
Prior to her position at Microsoft, Simi Awokoya was a software engineer at Goldman Sachs.
Betelhem Dessie, Ethiopia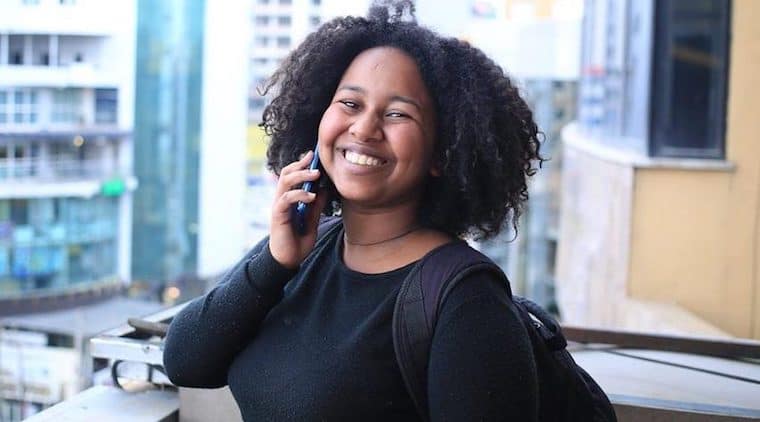 A programmer since the age of 10 and a software developer, Betelhem Dessie is a project manager at iCog Labs, the first artificial intelligence lab in Ethiopia.  She coordinates several national programs there. She has four individually patented projects and three others in collaboration. Her natural talent for technology and coding has built her reputation, which has been relayed through the local media. At the age of 10, former Ethiopian Prime Minister Meles Zenawi invited her and her family to live in the capital, Addis Ababa. The government paid for her education and also made her work on confidential software development projects at the powerful Information Network Security Agency (INSA). After two years, she left INSA and began creating her own software projects for various clients.
In partnership with iCog Labs, Bathelem Dessie launched "iCog – Anyone Can Code" (ACC) in hopes of creating a platform where children in developing countries can have the same opportunity she had as a child – and the ACC project is the product of that vision. She currently works as the founder and CEO of iCog – Anyone Can Code and multiple projects aimed at democratizing, decentralizing and empowering youth with the skills to innovate and create solutions in developing countries. Betelhem has spoken and had discussions with technology industry leaders at summits and conferences such as Women in Tech Stockholm, the Milken Institute Summit, MiT's Solve and The Global Change Award.
Nélia Mazula, Mozambique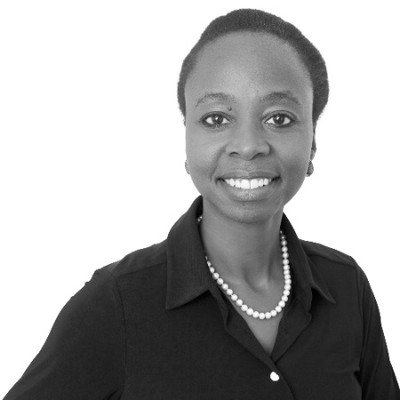 Nélia Mazula, who lives in River Oaks, Houston, is an innovator, engineer and digital transformation strategist.  She is currently a Global Account Manager at Siemens PLM Software, a subsidiary of the multinational Siemens, which specializes in the 3D software and PLM (product lifecycle management) market. In this capacity, she works with oil and gas executives to develop digital and automation strategies to increase productivity and support profit goals. Between 2012 and 2017, Nélia Mazula also worked, in various capacities, for Dassault Systèmes, a subsidiary of the French group Dassault, and which is a software company specializing in 3D design, 3D digital modeling and solutions for product lifecycle management.
In 2020, the Society of Women Engineers, based in Houston, USA, announced that Nélia Mazula would receive the Patent Recognition Award, for her software patents focused on augmented reality, big data visualization and artificial intelligence. The Society of Women Engineers is the world's largest organization of women in engineering and technology. The Patent Recognition Awards recognize SWE members who have earned a patent in the last 10 years. Nealia Mazula holds five patents: augmented reality updating of 3D CAD models; laser scan re-engineering of 3D CAD models; density-based graphical mapping; frequency-based integrated search and 3D graphical data processing; and 2D 3D re-imaging for research.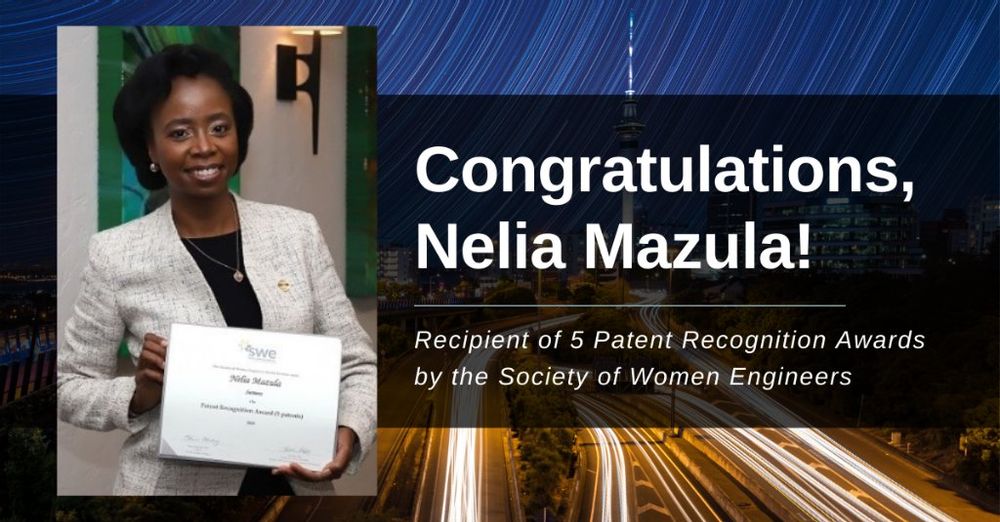 Nélia Mazula's patents have essentially helped digitize engineering in the oil and gas industry, she explained. "If you go to Google Maps, you can now see a city in 3D. What the oil and gas industry has been trying to figure out for a long time now is, 'How can we do this with a plant? Or with a platform? That's where my patents come in," Mazula said. Her patents could save oil and gas companies money because they can essentially allow engineers to virtually visualize platforms, without ever having to go to the site. Patents are becoming even more important because of the COVID-19 pandemic, as remote work becomes the new norm.
Nélia Mazula was born in Mozambique but moved to the US when she was young. She got into STEM in high school when one of her teachers recommended her to a STEM camp at a local university, which inspired her to major in engineering in college.
After college, Nélia Mazula returned to Mozambique and worked for the Mozambique National Oil Company on a natural gas project. The project eventually turned her career towards the oil and gas industry after she saw its benefits in parts of Mozambique, especially in infrastructure.
Nealia Mazula holds a Bachelor of Science degree in Chemical Engineering from the University of Arizona in the USA and a Global Executive MBA from the European Institute of Business Administration (INSEAD).
Dr Kaoutar El Maghraoui, Morocco/USA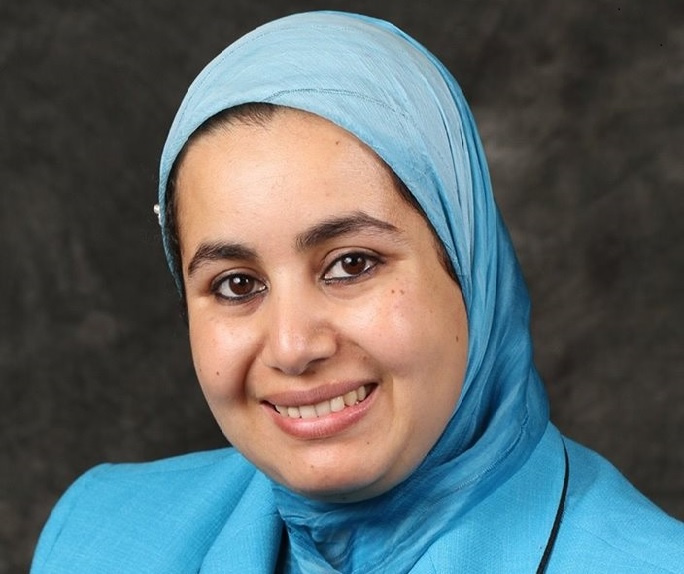 Dr. Kaoutar El Maghraoui is a senior researcher at the IBM Thomas J. Watson Research Center in New York City, where she focuses on innovations at the intersection of systems and artificial intelligence (AI). She leads the final testing of AI experiments at the IBM Research AI Hardware Center, a global research center, focused on enabling next-generation gas pedals and systems for AI workloads. Her current focus is on aspects of operationalizing AI systems in hybrid cloud environments. Dr. Kaoutar El Maghraoui has extensive experience and expertise in high performance computing (HPC); systems software; cloud computing; and machine learning.
She co-led IBM's Global Technology Outlook in 2017, where she helped create IBM's vision for the future of computing in labs and business units around the world by focusing on IBM's leadership in AI. Previously, she was a member of the scalable systems groups, where she conducted research on several aspects of the AIX operating system such as performance, multi-threaded and multi-core scheduling, SSD flash storage, operating system crash diagnosis and recovery, interactions with system architecture, and application of analysis techniques for diagnosis of operating system problems. In addition, she led a research project to apply IBM Watson cognitive technology to system diagnosis and problem solving for the POWER platform. Her main research interests are cloud computing, operating systems, high performance computing, distributed computing and analytics.
Dr. Kaoutar El-Maghraoui received her PhD in Computer Science in 2007 from Rensselaer Polytechnic Institute (RPI), Troy, New York and her MSc in Computer Networks in 2001 from Al Akhawayn University, Morocco. She was a lecturer in computer science at the school of science and engineering of Al Akhawayn University in 2001 and 2002.
Dr. Kaoutar El-Maghraoui has received several scholarships and awards, including the American Association of University Women fellowship, the Robert McNaughton award for the best thesis in computer science at RPI, the IBM Eminence and Excellence award for leadership in increasing the presence of women in science and technology, and the IBM Tier II award for contributions to POWER core software technologies and promotion of these systems in Africa. She is a member of the ACM, the IEEE Computer Society, and the Society of Women Engineers.
Dr. Kaoutar El-Maghraoui has co-authored several conference and journal publications in the areas of systems research, distributed systems and high performance computing. She has participated in numerous technical conferences as co-chair, program committee member and reviewer.
In addition, Dr. Kaoutar El-Maghraoui is the co-chair of the Systers community of the Anita Borg Arab Women in Computing Institute (ArabWIC) and co-chair of IBM Research Watson Women's Network. She is very passionate about mentoring, promoting, and increasing the participation of women in STEM and computing fields. She was an active member of the leadership team for the Grace Hopper Conference (GHC), the largest conference for women in computing in the world. Under her leadership, she helped establish the largest number of international committees the conference has ever had. In addition, Dr. Kaoutar El Maghraoui is also the Global Vice President of the Arab Women in Computing organization and a strong advocate and volunteer for several women in science and technology initiatives.
Atenkosi "Ati" Ngubevana, South Africa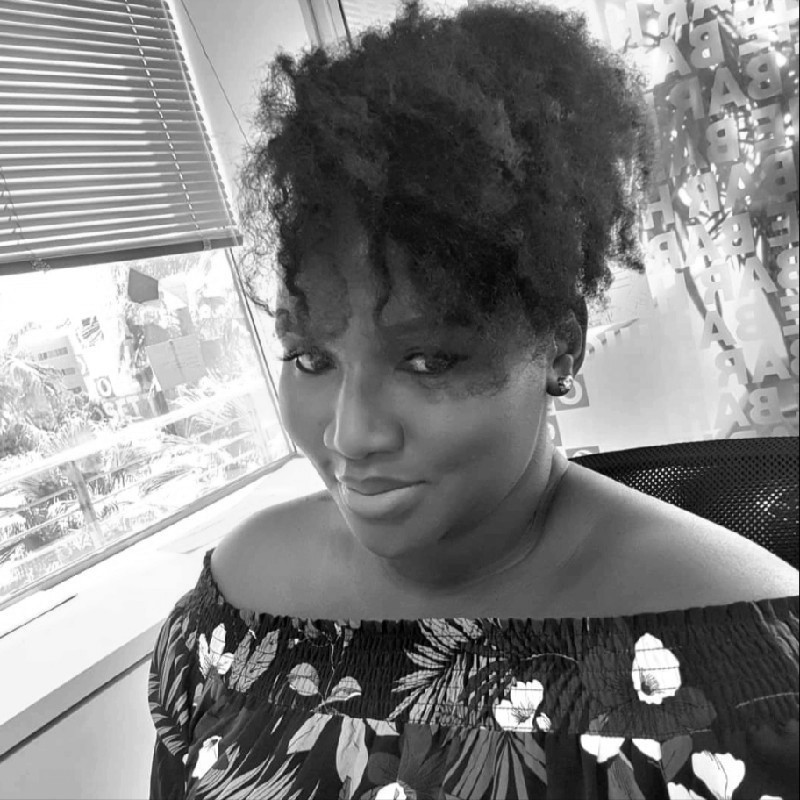 Aenkosi Ngubevana is the Executive Director, Digital Process Reengineering and Robotic Process Automation at the telecom group Vodacom. A specialist in Artificial Intelligence, Machine Learning, big data and digitization program management, she has managed projects in several regions including Europe Middle East Africa (EMEA), Asia Pacific and Latin America, including managing digitization strategies in South Africa, Mozambique, Lesotho, Tanzania, Ghana and DRC.
She has worked with a wide range of technologies including optical character recognition (OCR), business process management (BPM) and robotic process automation (RPA). She holds an MBA from the University of Wits, South Africa and her thesis research focused on the impact of robotic process automation on unemployment levels in South Africa.
His most notable achievements to date include setting up Vodacom's first Center of Excellence for RPA and having the 2nd best performing Skill Operator in the Vodaphone Group within 18 months of going live. The Vodacom Center of Excellence has been operational for less than 25 months and has managed to save Vodacom 835,000 man hours.
Atenkosi Ngubevana and his teams have implemented automations that have accelerated fraud detection; prevented revenue leakage in the Revenue Assurance department; improved turnaround times in the customer service space; and improved the cash conversion cycle in the credit and financial risk team.
Atenkosi Ngubevana has successfully led initiatives integrating the use of robotic process automation technology with machine learning to unlock revenue-generating channels within Vodacom, enabling the company to rapidly deploy campaigns that impacted the bottom line.
In addition, Atenkosi Ngubevana is the founder of a nonprofit organization called "Geek_in_U" that teaches young children how to code and build robots. The goal: to equip young children with relevant skills that will allow them to thrive in the 4th industrial revolution.
Katie Wanjiku, Kenya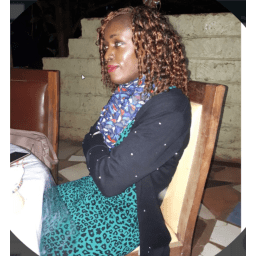 With a PhD in Applied Mathematics from Caltech Pasadena, California, Katie Wanjiku has developed AI and robotics projects at industrial scale for companies in Silicon Valley, London, and Bangalore.
Since January 2020, Katie Wanjiku has been a "Senior Scientist" in Artificial Intelligence at Facebook in Kenya for a stealth car startup based in Nairobi. In 9 months, the company has successfully built self-driving trucks on a 12-month budget. Katie Wanjiku has 10 years of experience in AI and robotics – aerial robotics, computer vision, planning and control.
Her mission is to enable local talent and companies to grow globally and permanently transform the ecosystem.
Stephanie Kuku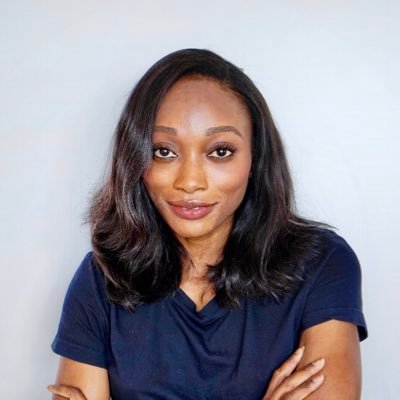 Digital Health Technology and Artificial Intelligence Advisor; in-depth due diligence and clinical/scientific validation of technology, Stephanie Kuku has over 15 years of clinical and research experience and has worked as a surgical oncologist, specializing in women's cancers.
She is currently an advisor and consultant in clinical artificial intelligence at the World Health Organization's Digital Health and Innovation Department. In addition, she is the Head of Women's Healthcare in AI (WAI), a Clinical Entrepreneur for NHS England, and an Honorary Senior Research Fellow at the prestigious University College London (UCL), London's oldest university, where she obtained a PhD in Clinical Research. During her career, she has served on the board of a national cancer society (BGCS) and has received numerous international travel grants: Memorial Sloane Kettering Cancer Center in New York, Cancer Hospital Pernambuco in Brazil and Centre du Cancer Oscar Lambret in France.
Stephanie Kuku is a regular speaker on health technology validation and has hosted a podcast in the US (HLTH) on topics related to technology and the future of health. She is a member of several advisory committees in the health sector and provides advisory services to several organizations.
Rachael Orumor, Nigeria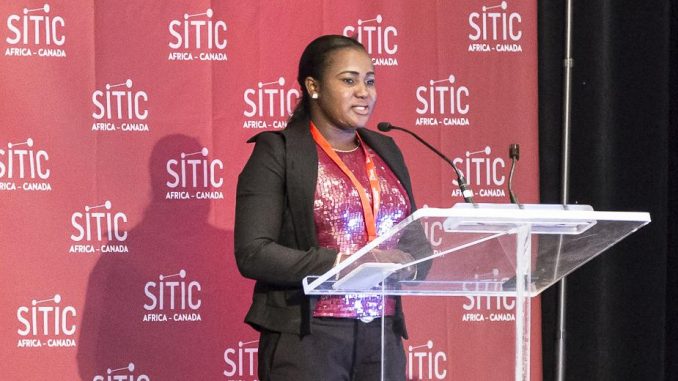 Technology entrepreneur, Rachael Orumor is the founder and CEO of Sens Orbit in Nigeria and Soft Digital in Benin. She is an internationally recognized software development engineer. She works as a consultant in the field of software engineering and robotics. She is also an associate lecturer at two prestigious ICT universities in Benin. She works with many software companies in Africa to help them adopt best practices in the software industry.
Rachael Orumor was the second vice president of the African ICT Foundation. She is a member of Women in Tech Africa, an ambassador for Women Techmakers, Benin and other communities that promote the inclusion of women in technology. She is also a trainer on key Google technologies that incorporate artificial intelligence such as Dialogflow, Google Assistant and Android.
Rachael Orumor is the ambassador of the Women's Entrepreneurship Day, Republic of Benin section. She is also a consultant for the International Organization of the Francophonie (IOF) Paris for technological innovation programs in Africa and North America.
Rachael Orumor coached BeninBot, the Beninese robotics team, which placed first in Africa and 7th in the world, in the First Global Challenge robotics competition for women.
Júlia Carvalho, Angola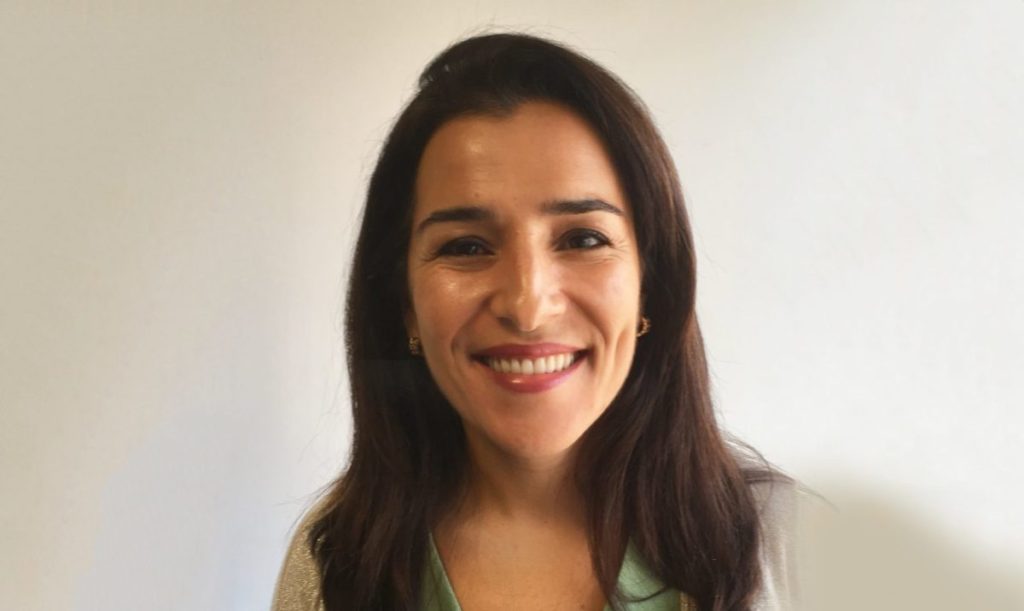 Since November 2018, Júlia Carvalho is the General Manager of the multinational IBM (International Business Machines Corporation) in Angola, Cape Verde, and São Tomé and Príncipe. Responsible for IBM's activities in the country, she focuses on the development of advanced technologies in Artificial Intelligence, Cloud, Blockchain, Big Data and Data Analytics, in order to support Angola towards digital transformation. She is also responsible for ensuring that these technologies meet the current and future needs of institutions and companies in the country's main economic industries.
Júlia Carvalho has 20 years of international and regional management experience, both in Europe and in sub-Saharan Africa. She started working in Angola in 2006, after having worked for a large number of national and international companies, mainly in the oil industry, where she held several strategic and management positions. Prior to her appointment at IBM, Julia Carvalho worked for Halliburton in the software and services department, as Country Manager for Southern Africa: Angola, Congo, Democratic Republic of Congo, Namibia and South Africa.
Julia Carvalho holds a PhD in Engineering from the Instituto Superior Técnico of the University of Lisbon, Portugal and a degree in Mining Engineering. She has also completed several executive programs in the United States and at the Católica Lisbon School Business & Economics in Portugal. She is also a member of the Angolan board of the Petroleum Engineering Company (SPE) and received the "Africa Service Award of SPE" in 2018.
Dr Anne-Marie Imafidon, Nigeria/UK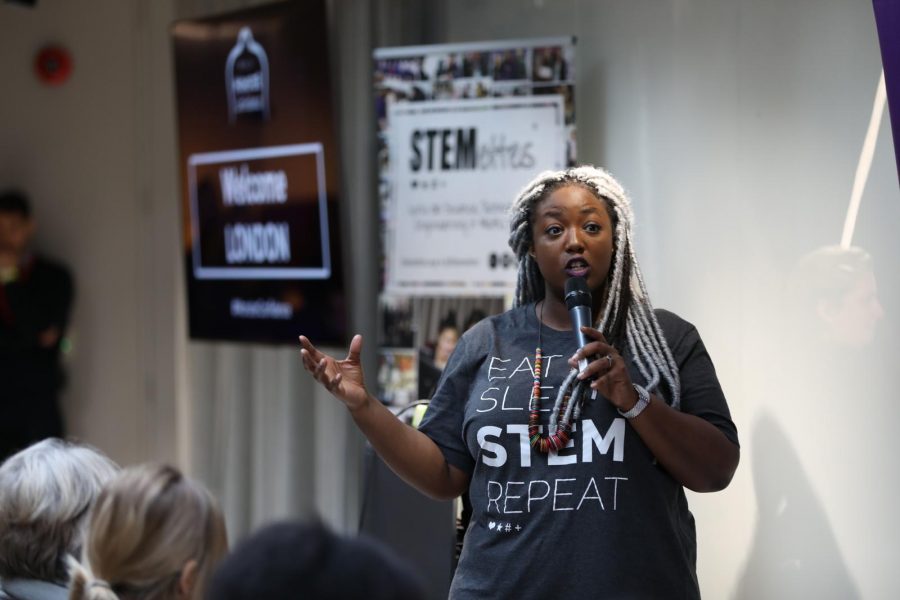 Dr Anne-Marie Imafidon MBE is a prodigy in every sense of the word. She is an expert on artificial intelligence and the future of work. At the age of 11, she was the youngest person to pass the General Certificate of Secondary Education in two different subjects, Mathematics and Information Technology, while still in elementary school. Furthermore, she was only 20 years old when she obtained her Master's degree in Mathematics and Computer Science from Oxford University. Since then, she has worked at Goldman Sachs, Hewlett-Packard and Deutsche Bank, among others. In addition, she has received honorary doctorates from the Open University, Glasgow Caledonian University, Kent University and the University of Bristol, and an honorary fellowship at Keble College, Oxford. She is also a visiting professor at the University of Sunderland.
This wealth of experience and pioneering spirit led her to co-found the Stemettes, an award-winning social initiative dedicated to inspiring and promoting the next generation of young women in STEM sectors. Since its inception 8 years ago, the initiative has exposed nearly 50,000 young people across Europe to Anne-Marie Imafidon's vision for a more diverse and balanced science and technology community.
Nadia Tazi, Morocco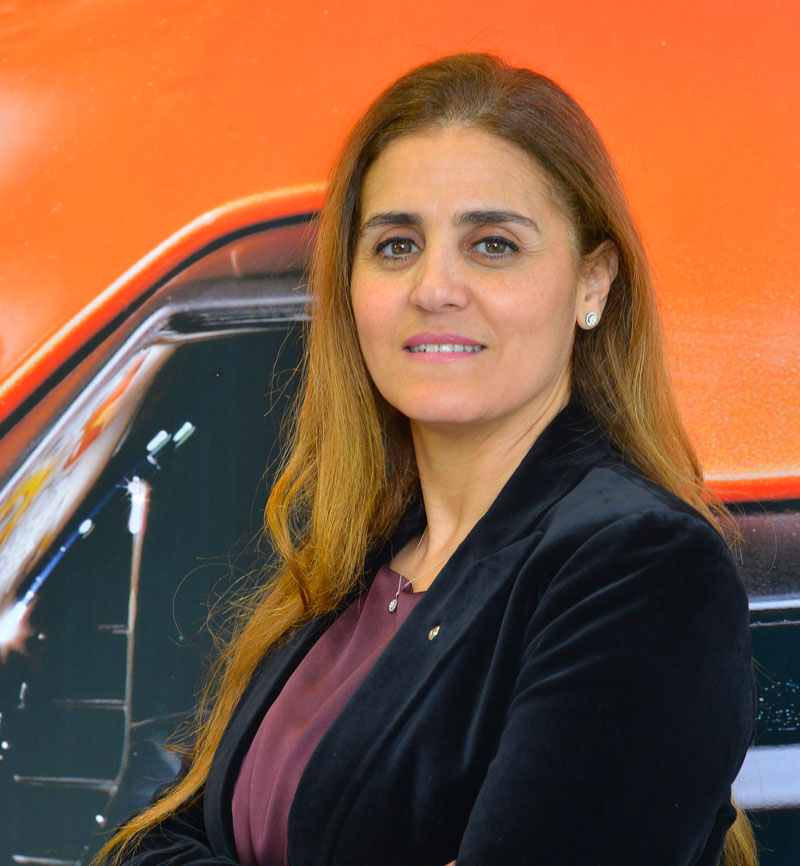 Nadia Tazi is the director of information systems for the Renault group in the Africa Middle East and India region. Based in Morocco, she was appointed to this position in 2018. With a master's degree in computer science, specializing in artificial intelligence from Al Akhawayn University, Morocco, Nadia Tazi began her career at Dewhirst LadiesWear Morocco, a British multinational textile company. She held the position of IT Manager in 2000, before joining the Renault Group in 2010, as Technical Director.
In 2013, Nadia Tazi was appointed Director of Information Systems for the Renault Group Morocco, overseeing the evolution of this department in terms of its working methods, organization, application architecture and collaboration with the business lines to support the company's digital transformation. From Morocco, Nadia Tazi assumes her role as Director of Information Systems for the Renault Group in the Africa, Middle East, India and Iran region, while retaining direct responsibility for the Morocco teams. Her first challenge was to accompany the countries in their digital transformation with the management of a team of more than 100 people.
Ayori Selassie, Ethiopia/USA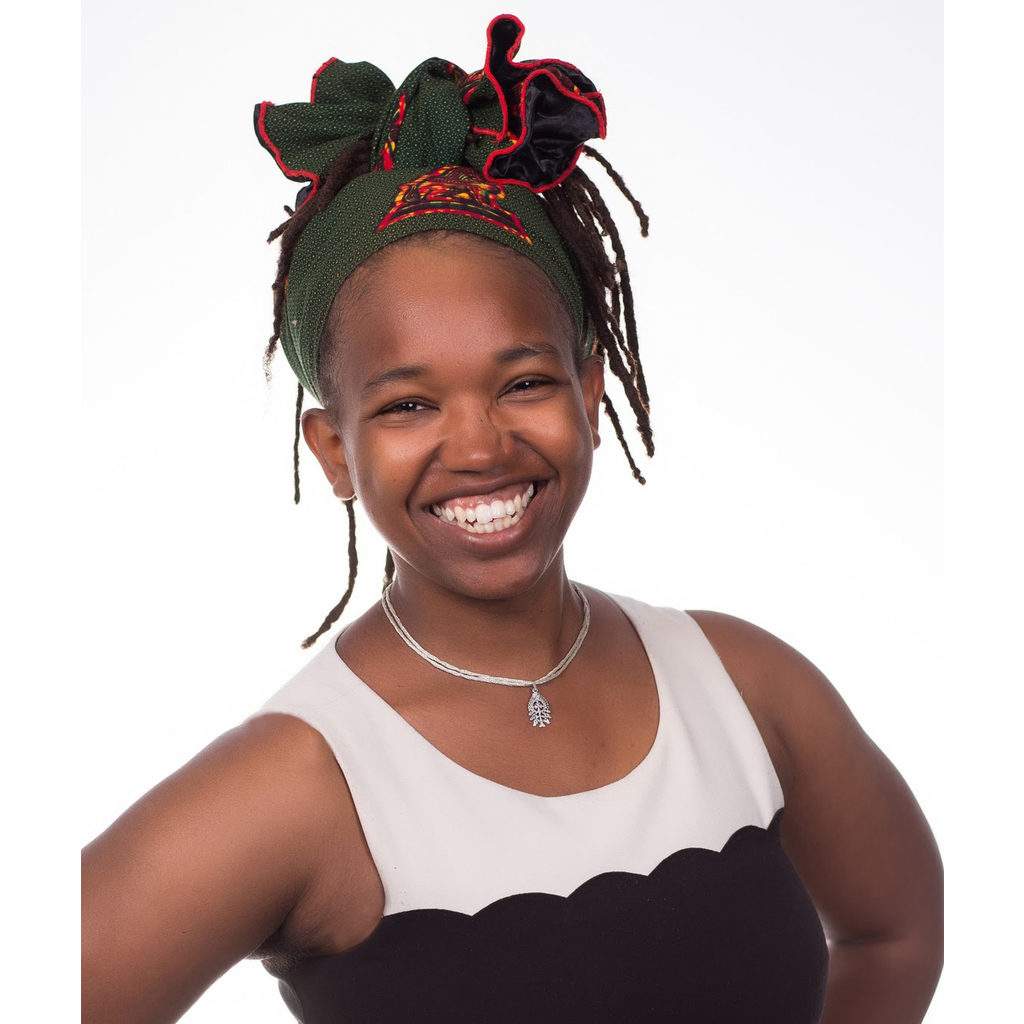 Ayori Selassie is a pioneer of augmented intelligence, an alternative conceptualization of artificial intelligence that relies on the assistive role of AI, advocating that cognitive technology is there to amplify human intelligence, not replace it.
Ayori Selassie is currently working as a product marketing manager on Einstein at Salesforce, offering artificial intelligence to everyone. Salesforce is a global software company based in San Francisco, USA. Salesforce Einstein is the first complete artificial intelligence for customer relationship management. It is an integrated set of AI technologies that makes Salesforce Customer 360 times smarter.
Ayori Selassie also advises startups and mid-sized companies, including strategic companies in Silicon Valley and Hollywood. In addition, she is an advisor to the Salesforce Incubator, where she partners with entrepreneurs in the Salesforce ecosystem to develop artificial intelligence into their products.
Ayori Selassie is also the creator of Life Model Design, a methodology used to solve complex life problems using design thinking, an innovation management method developed at Stanford University in the United States in the 1980s that is a synthesis of analytical and intuitive thinking. Life Model Design is the methodology that enables artificial intelligence and data-driven application experiments to provide personalized augmented intelligence to individuals and companies.
As an impact advisor and mentor for the U.S. State Department sponsored program under Hillary Clinton (TechWomen) for five years, Ayori Selassie has worked with emerging leaders from over 60 countries including Egypt and Jordan. Her contributions include presentations at conferences, as well as travel to Jordan, Israel, and the Palestinian territories to mentor and encourage women engineers in technology companies and girls in STEM education programs.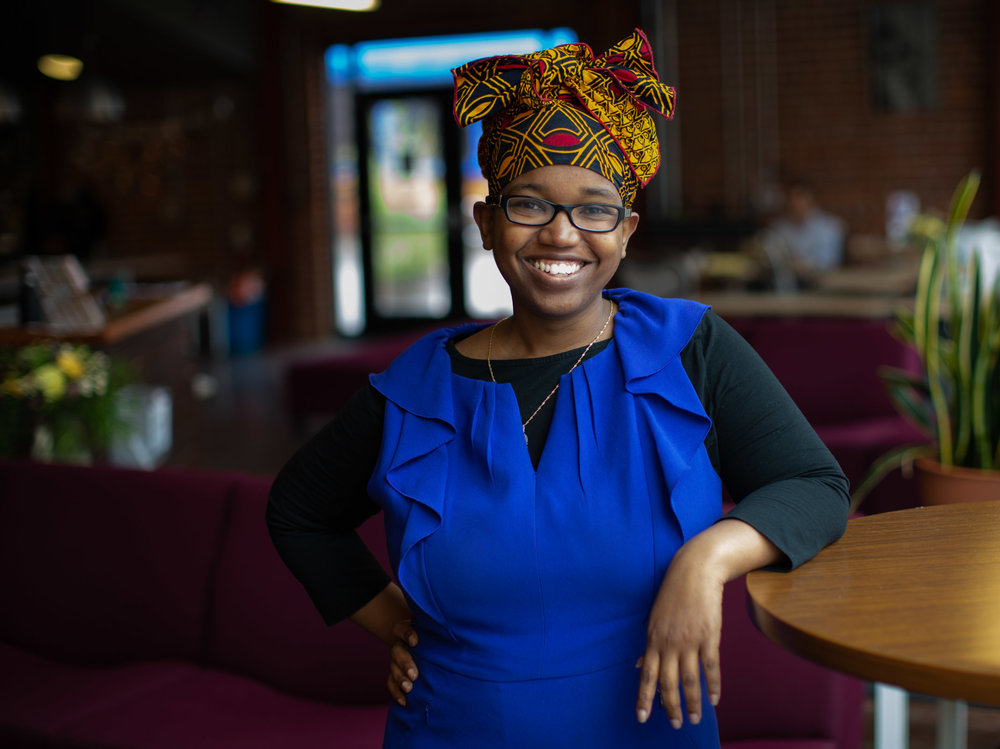 In addition, Ayori Selassie has participated in humanitarian missions to Cuba to learn and advise on how the Internet, modern technology, entrepreneurship, and partnership with the United States can better advance their society.
In addition, Ayori Selassie founded two nonprofit programs: the Pitch Mixer Entrepreneur Forum and Think Don't Squeeze. Think Don't Squeeze promotes education and awareness of the practice of design thinking in producing solutions to end violence in communities affected by violence and uses design thinking to understand the cause of violence and develop solutions. For its part, Pitch Mixer has connected entrepreneurs with advisors, venture capital funds, and investors to stimulate economic growth in underdeveloped communities like Oakland, California.
Ayori Selassie has won several awards including BPN's Global Tech Excellence Award, the BayArea Registry's Silicon Valley 40 Under 40 and the Anita Borg Institute's Grace Hopper Recognition Award.
Nyalleng Moorosi, South Africa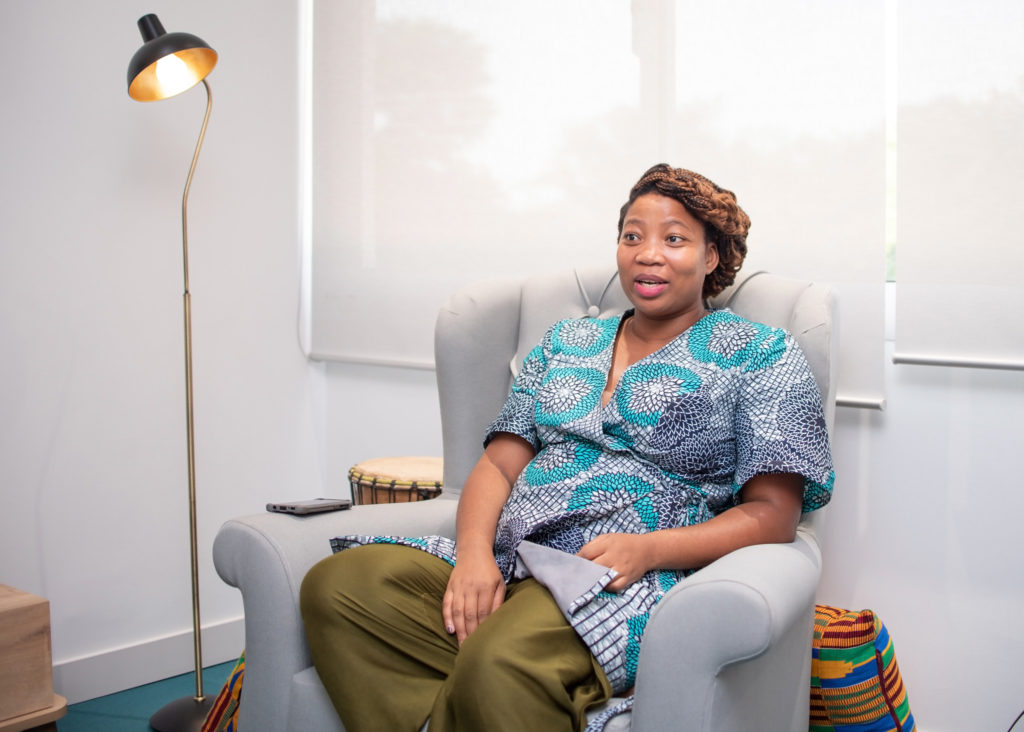 Nyalleng Morosi is a software engineer and one of the senior staff members at Google's Artificial Intelligence Center in Ghana. She specializes in data mining, data wrangling (the process of taking raw data, discovering it, structuring it, cleaning it, enriching it, validating it, and publishing the results in a format suitable for data analysis); analytics and visualization; large-scale machine learning; algorithmic optimization; economic modeling; technical writing; and teaching and general training. Nyalleng Moorosi holds a Master of Science in Computer Science from the University of Minnesota and a Bachelor of Science in Computer Science from Macalester College. She has been an assistant professor and research assistant at the University of Minnesota, a lecturer at Fort Hare University in South Africa, where she taught courses in software engineering, human-computer interaction, and artificial intelligence.
Véronique Boumtje, Cameroon/Canada

As of 2019, Véronique Boumtje is the co-founder and head of analytics at Dreamcash Inc, a technology company dedicated to developing innovative digital technologies, particularly tools that give consumers total control over their finances (budget management, mobile or bank account management, savings, credit, health insurance management) via their smartphones. Véronique Boumtje is also the founder of CYTOH in Cameroon, which designed the first smart microscope made in Cameroon. Based on an innovative technology, CYTOH allows the early detection of cancerous blood cells. The company says it is bringing a revolution in the diagnosis of blood pathologies to positively impact the vital prognosis of patients.
CYTOH uses reliable devices that rely on artificial intelligence to correct errors related to fatigue, stress and the lack of experience of biologists in the early diagnosis of hemopathies. In May 2020, Veronique Boumtje earned a certificate from Harvard X, a strategic initiative at Harvard University that allows faculty to create online courses open to learners on the Harvard campus and around the world to advance research in the learning sciences. She also holds a Master's degree in Clinical Biology, Hematology Immunology from the University of Douala.
Bonolo Mathibela, South Africa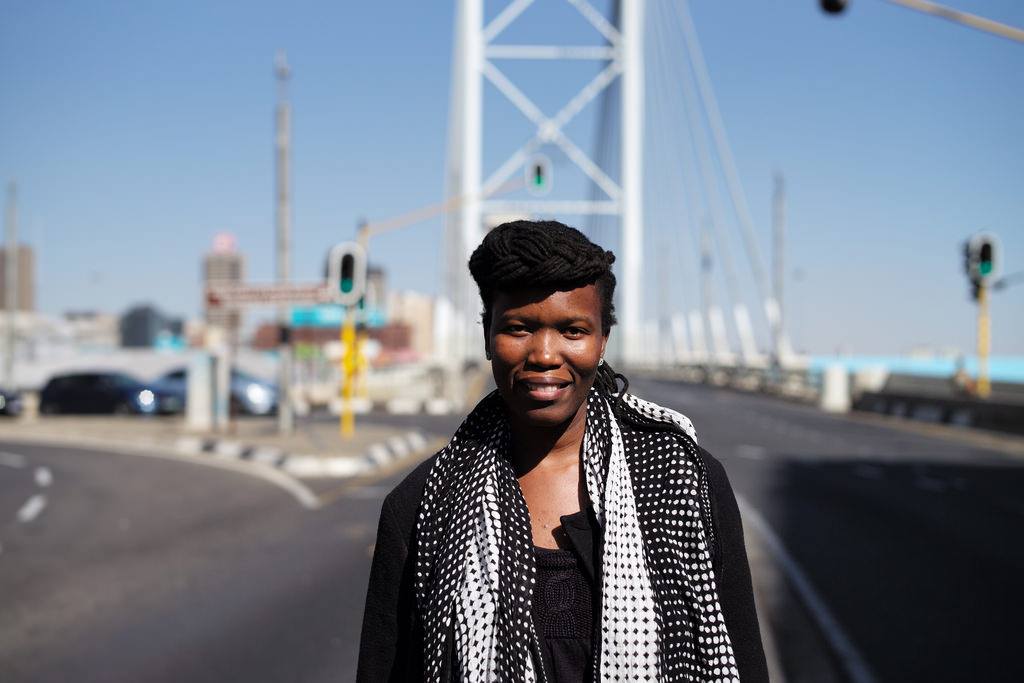 Currently a postdoctoral researcher at the prestigious University College London, the oldest university in London, Bonolo Mathibela's research interests include designing an autonomous wheelchair from scratch (hardware and software modifications) and developing machine learning-based algorithms for robotic navigation in dense crowds. Previously, she was a researcher at IBM South Africa, where she led research on intelligent transportation systems and computer vision and developed an Internet of things (IoT) machine learning platform to autonomously optimize road traffic management in resource-constrained environments. She also worked on a project to develop a forest fire risk assessment model for the city of Cape Town, South Africa.
Dina Vyapuri, Mauritius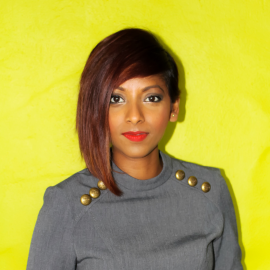 Dina Vyapuri is the City Lead of Saturdays AI, a global machine learning community whose mission is to enable diverse people to learn AI while building social impact projects. "Saturdays AI" is present in 30 cities in Europe, Latin America, Africa and the Middle East as well as USA and Canada. Mauritius is the only country in Africa that hosts "Saturdays AI" at the moment.
Dina Vyapuri is also the founder of Techfindr ™, a cybersecurity recruitment company with offices in Ireland and Mauritius. The company advises companies on how to recruit and retain staff, using a specialized recruitment process methodology to look for three levels of emotional intelligence, behavioral analysis and technical ability. The goal is to find the right person who fits the company culture, by assessing how the person will perform after they are hired, before they are hired and not after they are hired.
Gciniwe Simphiwe Dlamini, South Africa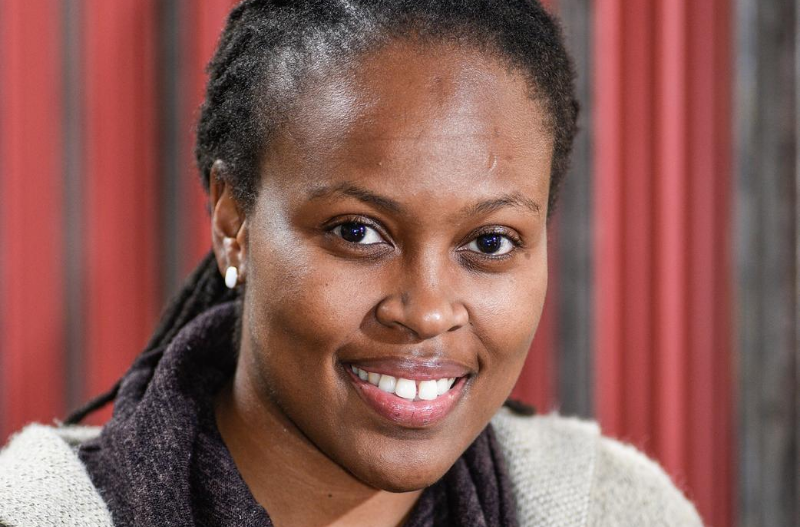 Gciniwe Dlamini is a member of the research staff of the Data-Driven Healthcare team at IBM Research-Africa in Johannesburg, South Africa. She is currently working on developing robust machine learning and statistical models to analyze and derive insights from real-world healthcare data. Using machine learning algorithms, she uses natural language processing tools to analyze medical reports in text format and also uses digital signal processing techniques to analyze acoustic signals.
Gciniwe Dlamini holds a Master's degree in Mathematical Statistics from the University of Cape Town and her thesis focused on individual animal species identification based solely on acoustic recordings. She also holds a Bachelor of Science in Statistics and a Bachelor of Science in Actuarial Science from the University of Cape Town, with a major in mathematics.
Waheeda Banu Saib, South Africa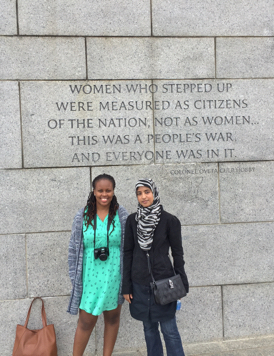 Waheeda Saib is a researcher and IBM Q Ambassador at IBM Research-Africa in Johannesburg, South Africa. She has over 10 years of experience developing high quality software systems and technical innovations. Her areas of expertise include data science, machine learning/deep learning, software quality assurance, user interface design and technologies, graphical visualizations, human-computer interaction, mobile computing, programming languages, software and process engineering, back-end development and project management. She has held various positions as a software quality assurance analyst, automation engineer, and application engineer and has worked on large-scale enterprise solutions in the insurance and corporate banking industries, respectively.
At IBM Research Africa, as part of the data-driven healthcare team, she researches and develops new machine learning applications, collaborating with researchers and institutes to address South Africa's big cancer challenges. Her recent work includes developing a deep learning approach to classify cancer pathology reports and extract disease information from medical overlays. She is currently leading a team of researchers on a cancer project to address cancer reporting delays in South Africa and Africa using machine learning. As an IBM Q Ambassador, she represents IBM Q at quantum conferences and technology events in Africa, promoting quantum computing and its relevance to the African continent.
Waheeda Banu Saib holds a Bachelor's degree in Information Technology from the University of Kwazulu Natal. She is currently completing a Master's degree in Data Science and Quantum Computing from the University of Edinburgh, Scotland.
Wuraola Oyewusi, Nigeria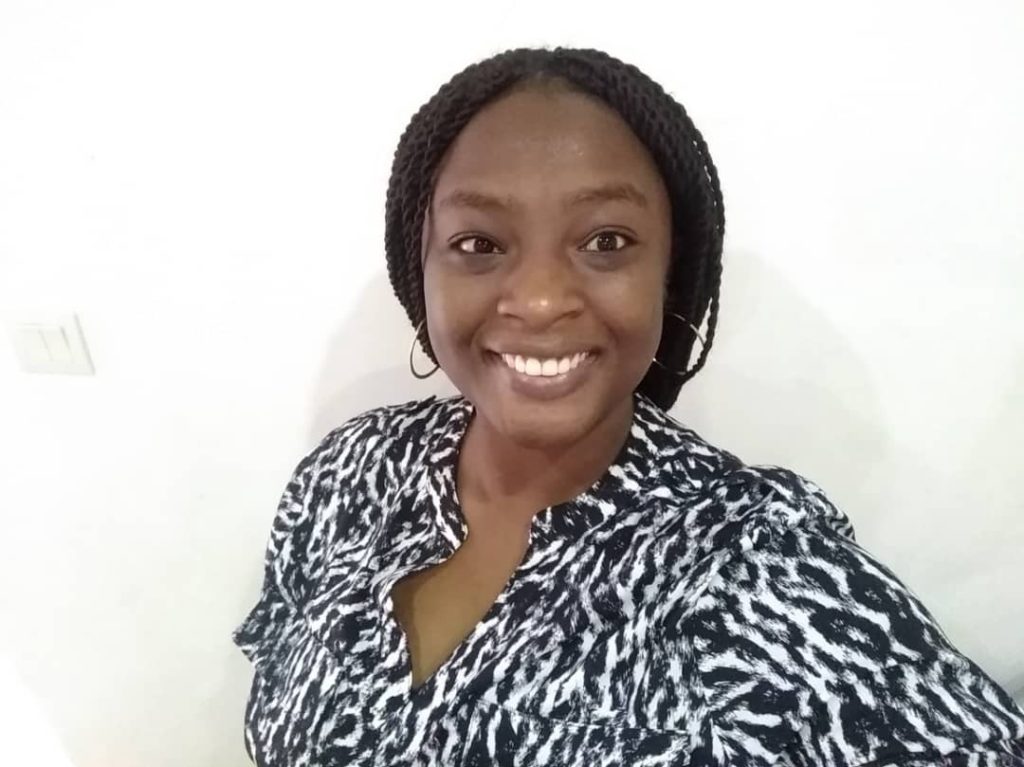 Wuraola Oyewusi, a pharmacist and data scientist, is currently the Head of Research and Innovation at Data Science Nigeria, an organization that aims to build a world-class artificial intelligence (AI) knowledge, research and innovation ecosystem by delivering high-impact transformational research, commercial use applications, AI-focused start-ups as well as supporting employability and social use cases. Data science Nigeria thus aims to train one million AI talents in 10 years and thus position Nigeria as one of the top 10 AI talent/knowledge destinations with a 20% multiplier impact on GDP.
At Data Science Nigeria, Wuraola Oyewusi leads research, publications, supports the AI knowledge leadership DSN is known for, oversees consulting support for clients and partners, mentors in-house researchers, teaches, manages projects related to core solutions and supports the organization's ongoing solution development (AI Class Monitor, NaLie, DataCrowd etc.)
Previously, Wuraola Oyewusi worked for eHealth Africa (eHA), a US company with the largest data-driven healthcare delivery system in Africa.
Wuraola Oyewusi is recognized in the AI community for her work on Scispacy, a Python programming language containing spaCy models for biomedical, scientific, or clinical text processing. SpaCy is a Python software library for automatic language processing developed and published under the MIT license.
Wuraola Oyewusi has also been at the forefront of the application of unstructured data and open source access, particularly in the health field. She has developed health-related automatic language processing datasets, which she has made open for global recognition. The open source dataset is useful for topic modeling, sentiment analysis, text pre-processing and more.
Wuraola Oyewusi also contributed to Pandas, a library written for the Python programming language for data manipulation and analysis. In particular, it provides data structures and operations for manipulating numerical arrays and time series. Pandas is a free software under BSD license.
Wuraola Oyewusi was also part of the NLP (neuro-linguistic programming) project led by Dr. Wale Akinfaderin (Duke Energy USA), which in 2019 won a Canadian/Swedish government AI4Development grant on using NLP for parliamentary document analysis.
Toju Duke, Nigeria/USA
Since August 2020, Toju Duke has been Goole's Program Director for Responsible AI. She advocates for transparent, bias-free AI to reduce systemic inequities and promote equality. She has over 15 years of experience in advertising, retail, nonprofits, and technology.
Toju Duke is also the Project Leader for Women in AI in Ireland and leads several groups and organizations on responsible artificial intelligence. She is also a Mentor to tech startups and founder of Refyne, an international marketing coaching company.
An advocate for gender diversity and responsible AI, she is a keynote speaker at various events advocating for women in technology and AI that protects society while reducing systemic injustices and promoting equality.
Toju Duke holds a Master's degree in International Design, Marketing and Communication from the University of Huddersfield in England.
Huguette Diakabana, Democratic Republic of Congo (DRC)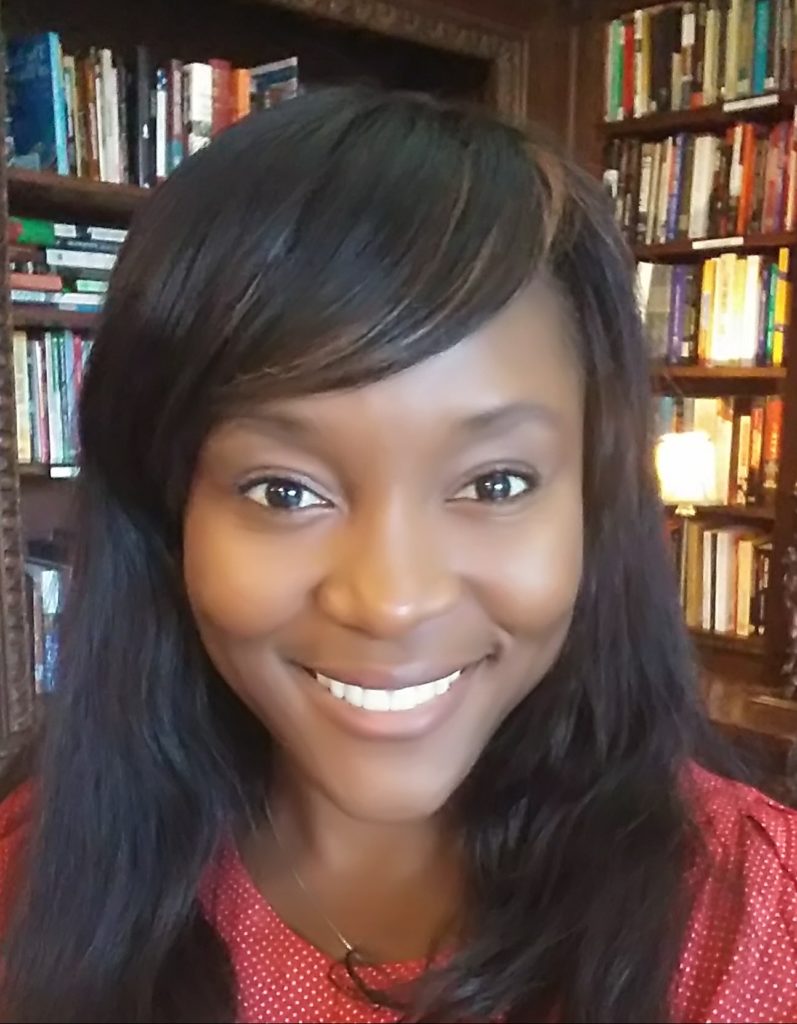 Huguette Diakabana is a member of the World Health Organization's Technical Advisory Group on Digital Health, where she co-leads two of the four work streams, including the WHO Digital Solutions Clearinghouse work stream. In this capacity, she works in partnership with the private sector, governments, civil society organizations and NGOs. For example, she developed the concept of a digital solutions clearinghouse to help member states identify digital health solutions and connect with solution developers in the private and public sectors. She is also a member of the Harvard Medical School Executive Programs educational team, developing a digital health leadership course with the International Telecommunication Union Academy and advising organizations seeking to expand Covid-19 pandemic response programs in sub-Saharan Africa.
Huguette Diakabana is also a board member of "We Robotics," an international nonprofit organization that advocates for the use of drones and artificial intelligence to empower local people with actionable information and data-driven decisions to solve the challenges they face. Huguette Diakabana is also the deputy director of "African alliance of digital health networks", an organization that aims to develop a network of digital health leaders and entrepreneurs in Africa as well as ensure that African countries have the support and resources to develop strong digital health systems.
Huguette Diakabana has held leadership positions in education, mining, technology solutions development, curriculum development, megadata, and global health systems strengthening programs in more than 20 countries, in North America, Latin America, Europe, and Africa (including the Maghreb region).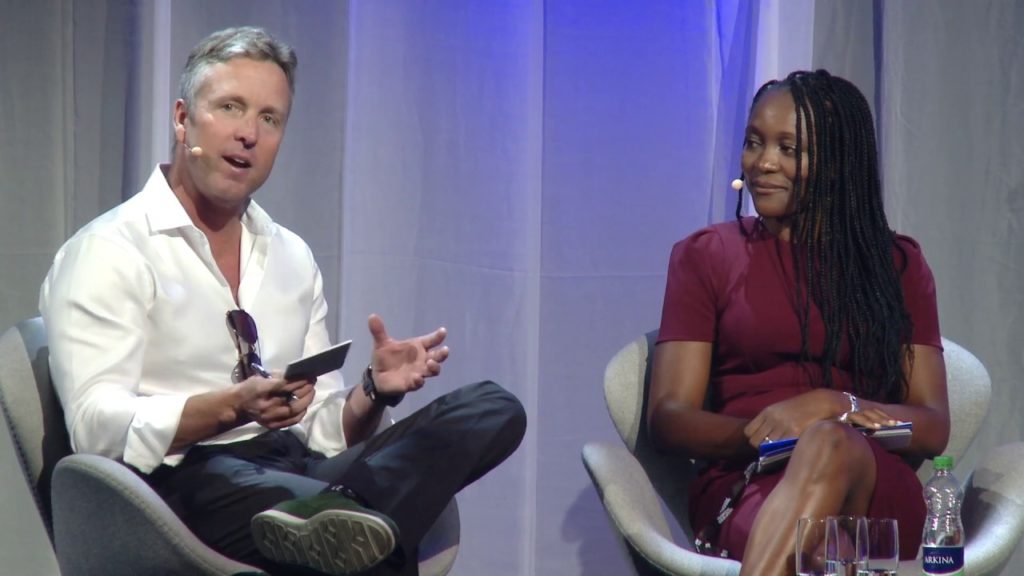 Huguette Diakabana also mentors students and young professionals interested in collaboration and in using appropriate, sustainable and cost-effective technologies to make a difference in their communities. She uses her understanding of cultures and contexts, technology, and her entrepreneurial experience to collaborate with individuals, businesses, government agencies, philanthropic organizations, and non-governmental/non-profit organizations motivated to deploy creative sustainable solutions.
Huguette Diakabana currently lives in Ouagadougou, Burkina Faso, and frequently travels to countries in Central and West Africa to facilitate digital health policy and strategy development sessions and lead workshops on available technologies and data-driven decision making.
In addition, Huguette Diakabana has established her own school and foundation that provides scholarships to primary school students in the DRC.
In 2014, her expertise was recognized when she was invited to testify before the U.S. Congress in a special session on the future of the DRC and to attend the U.S.-Africa Leaders Summit in Washington, DC.
She is fluent in English, French, Lingala and six other languages. She earned a Bachelor of Science degree in International Economics and International Business from Suffolk University in Boston, Massachusetts and completed the Leading Digital Transformation in Health Care course at Harvard Medical School.
Rose Delilah Gesicho, Kenya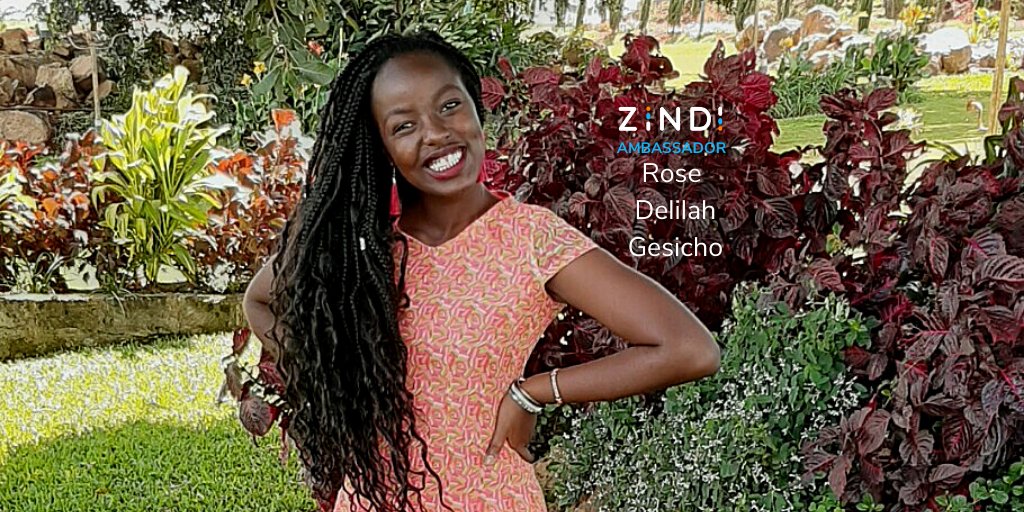 Rose Delilah Gesicho is currently the Learning Program Manager at Alliance For AI, which claims to be the largest AI community in Africa. The organization's mission is to bring together Africa's most cutting-edge innovators to address the continent's most critical challenges and basic human needs such as food, health, finance and governance.
An experienced data scientist, Rose Delilah Gesicho went to university to study information and communication technology, which sparked a passion for technology. She later won a scholarship from Google, in partnership with Andela to further her technical skills in web development. She enjoyed creating websites to help companies showcase their products and market their products, but felt a huge gap in her desire to solve real-world problems. Her first encounter with data science, she recalls, was at the Deep Learning Indaba where she was inspired by projects that data scientists were working on that had a huge impact in many industries. It was from there that she became interested in the world of data. "I decided to join the data science program at Moringa School (Kenya) which lasted 6 months. I learned how to do data cleaning, data analysis using Python, R and data manipulation with SQL implemented machine learning models using Sci-kit learn, TensorFlow and PyTorch in various projects we worked on and did data visualization with Matplotlib, Seaborn python and Tableau libraries for creating dashboards and data storytelling."
One of the most exciting projects she worked on, she explains, was a news platform that publishes articles focused on IT content. The goal was to develop a model that predicts the popularity of a story based on a title. For this project, Rose Delilah Gesicho used Python libraries such as Pandas, Seaborn (visualization), Pytorch, Tensorflow (Machine Learning) and preprocessed the data using the natural language process. "My team and I were able to achieve 81% accuracy, after implementing a neural network, applying the skills we learned from Moringa School. We were also able to learn soft skills while working with each other as a team, such as management and communication skills. Rose Delilah Gesicho continues to learn more of these skills by actively participating in hackathons, attending monthly meetups, and reading/writing blogs about artificial intelligence in general.
Nomso Faith Kana, South Africa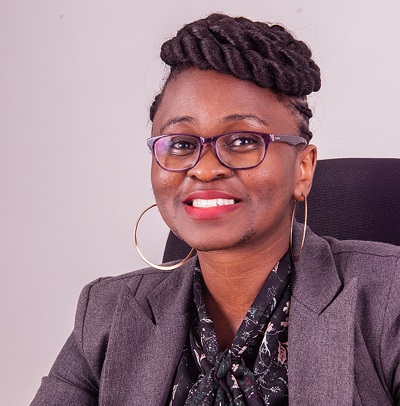 Nomso Kana is a nuclear scientist by training and founder of several startups. She completed specialized training to become a medical scientist at the National Health Laboratory Services of the Health Professions Council of South Africa and practiced as a medical scientist at the same institute. Following her involvement in medical science, Nomso Kana worked as a nuclear scientist in the radioisotope department for the South African Nuclear Energy Corporation (Necsa), a wholly state-owned company in South Africa.
Nomso Kana is currently the CEO and founder of two companies, namely "Sun n Shield 84 Technologies", a fiber optic cable manufacturing start-up, and "Blaze Away SA", a business strategy consulting firm.
In 2014, Nomso Kama was appointed as the Head of the South African Delegation for the World Sustainable Energy Forum based in Vienna, Austria, contributing to sustainable mobility, energy, environment, waste management and community solutions for cities around the world. She is also a mentor for the Emzingo Fellowship Program, a program that targets MBA fellows from top business schools in North America and Europe who travel to South Africa each year to do management consulting.
In addition, she was appointed as a Commissioner for "4IR" South Africa, an initiative of the current South African President. The Fourth Industrial Revolution (4IR) represents a new era of technological innovation that will improve human-machine relations, open up new market opportunities and fuel growth throughout the global economy.
Since February 2020, Nomso Kana has also been a governor of the Nuclear Energy Foundation agency, an African business group that develops alternative energy sources in 43 African countries. In addition, she is the program director for Taungana Africa, a non-profit movement that provides high school girls in extremely under-exposed rural and sub-Saharan communities with a world-class platform and access to education, future skills, and career options in STE2M (science, technology, engineering/entrepreneurship, and math).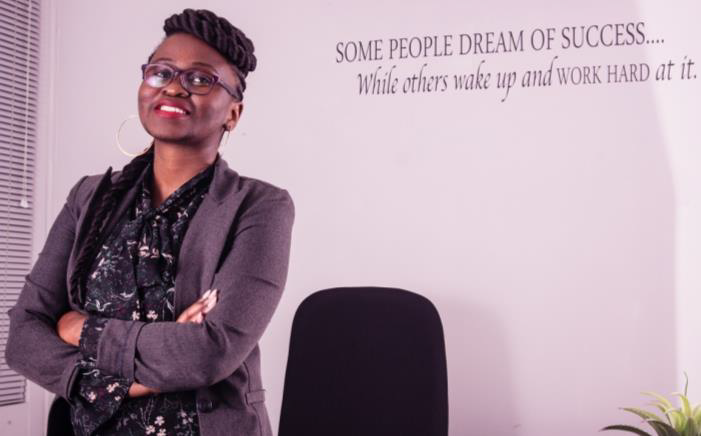 In addition, Nomso Kana is a member of the Board of Directors of the Joburg Centre for Software Engineering, a higher education institution in Johannesburg, South Africa. She is also the Deputy Chairperson of the Small Enterprise Development Agency_gov, an agency of the South African Department of Small Business Development, which provides business development and non-financial support services to small businesses and cooperatives through its national network in partnership with other small business support stakeholders.
Nomso Kana was a non-executive director at Pikitup, a waste management company owned by the City of Johannesburg. She was also a volunteer member of the Department of Telecoms and Postal Services (DTPS) Economic Chamber working group.
Nomso Kana was elected as one of the 80 emerging leaders in science and technology in Africa and the Middle East and participated in TechWomen in 2013, an exchange program for women in STEM fields initiated by former US Secretary of State Hillary Clinton. She leads UN Women programs that empower women and girls in the Southern African Development Community (SADC).
In October 2018, Nomso Kana received the Young Entrepreneur Award from the African Women Innovation, Entrepreneurship Forum (AWIEF).
Amani Boughalmi, Tunisia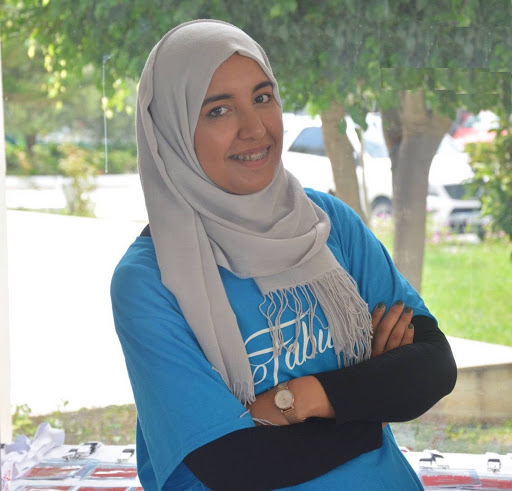 Amani Booughalmi is a research engineer in machine learning, with about 3 years of experience. She is specialized in creating AI models, improving existing networks and working on new solutions. Amani Boughalmi is particularly interested in new uses of data-driven solutions in different fields, but believes that a data scientist is capable of finding a data-driven solution for a wide range of challenges.
She is currently a data scientist at "We-Settle", a Tunisian startup active in Fintech and AI that helps small and medium-sized businesses better manage their invoices digitally and allows them to get paid electronically. It designs machine learning solutions to extract high-level structure information from structured and unstructured scanned documents to create an intelligent document processing system. In addition, she writes the technical specification or software design document (SDS). Examples of her work include optical character recognition (OCR) and handwriting recognition.
Amani Boughalmi is also an AI instructor at the Global Engineering Center, a consulting, software engineering and training group based in Tunis.
Amani Boughalmi is currently doing a PhD at the University of Sciences of Tunis, on multimodal classification of medical pathologies based on geometric descriptors and artificial intelligence, applied to Alzheimer's disease. She holds a degree in computer and information science from the High Institute of Applied Sciences and Technology in Sousse, Tunisia.
Shamim Nabuuma Kaliisa, 24, Uganda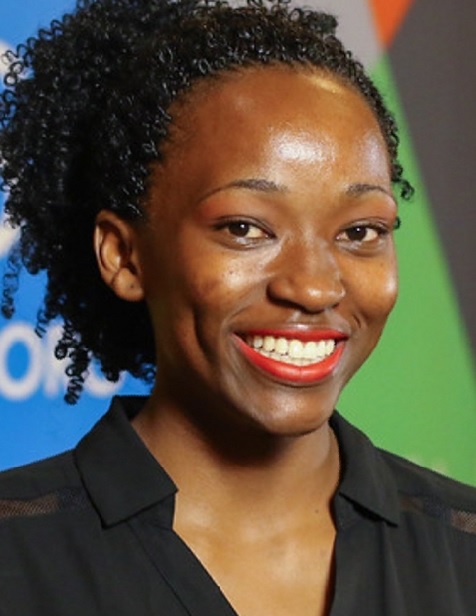 Since August 2020, Shamim Nabuuma Kaliisa is an AI graduate via IBM's program.
She is the founder and executive director of "Chil Artificial Intelligence Lab," an artificial intelligence oncology company that provides medically proven, reliable, and easy-to-use automated cervical and breast cancer e-oncology services to its female clients, such as consultation, interpretation of lab results (images and text reports), patient referral ,in case of positive lab results as well as patient follow-up using a mobile application powered by artificial intelligence. "Chil Artificial Intelligence Lab was selected by Google as one of the top 10 artificial intelligence start-ups founded in Africa.
Shamim Nabuuma Kaliisa is a cancer survivor herself. Her company Chil Artificial Intelligence Lab was founded out of both passion and personal experience. At the age of 13, she lost her mother to cervical cancer. Her mother, who had one last wish, advised her to study in order to help women, so that they would not have to suffer the same fate as she did when she was not able to be screened for cancer. These last words were engraved in the mind of the young Kaliisa, who vowed to fulfill her mother's dream. But things took a different turn. During her second year of medical and surgical school, she felt an unusual pain in one of her breasts. She had it tested and the results came back positive. "Fortunately, it was still in its early stages. I was treated, even though I lost one of my breasts [to a mastectomy] to save the rest," she told Forbes.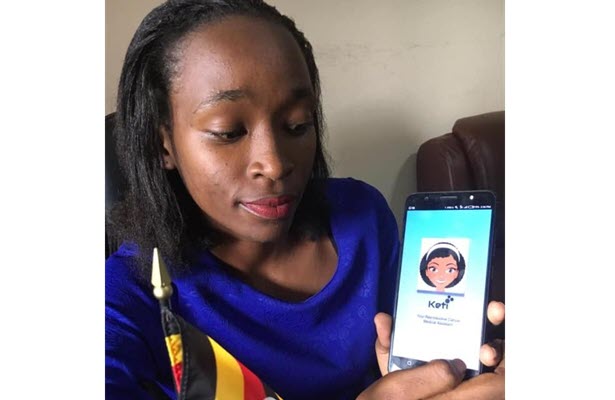 These experiences led her to start her company in 2017 to offer mobile cancer screening, which later incorporated the use of artificial intelligence-guided e-oncology services (to detect cervical and breast cancer). Today, his company also incorporates drone services to facilitate the transportation of cervical cancer samples from rural areas to laboratories without requiring women to travel long distances outside of villages. Following the global COVID-19 pandemic, she and her team developed a chatbot to automate community counseling in Uganda, South Sudan, and the DRC.
Shamim Nabuuma Kaliisa, nicknamed "Cancer Mama," is a recipient of the 2018 Takeda Young Entrepreneur Award, the 2018 Young African Entrepreneur Award, a finalist in the 2018 AWIEF Social Impact Awards, and received an honorable mention in the 2019 Maathai Impact Award for her success in using machine learning and artificial intelligence to eradicate cancer in women.
Deborah Dormah Kanubala, Ghana
Deborah Dormah Kanubala is an NLP (Natural Language Processing) Engineer with the Proto Group in Canada. An NLP engineer is responsible for the interaction between everyday human language and a computer's ability to process and analyze natural language data.
Deborah Dormah Kanubala is also a lecturer in Data Science and Artificial Intelligence at the Academic City University College, Accra, Ghana. She holds a Bachelor's degree in Financial Mathematics and a Master's degree in Mathematical Sciences with a specialization in Big Data and Financial Mathematics from the African Institute for Mathematical Science (AIMS), Senegal. She also holds a Master in Machine Intelligence sponsored by Google and Facebook. Her research interests include machine learning with applications to credit scoring, financial inclusion, financial derivatives, computer vision and natural language processing.
In addition, Deborah Kanubala is the co-founder of Women Promoting Science to the Young Generation (WPSYG).
Through her promotion of women in STEM, Deborah Kanubala was voted one of the 20 most influential people in Northern Ghana in the STEM category. In addition, she is a co-organizer of the Women in Machine Learning and Data Science Accra chapter. She has also been the recipient of several awards and grants, including the Mastercard Foundation Scholarship, the Alumnode Scholarship from Germany, and the MIT Award, and the google awards at Indaba in Kenya and Indabax Ghana.
Ifeoma Nwogu, Nigeria/USA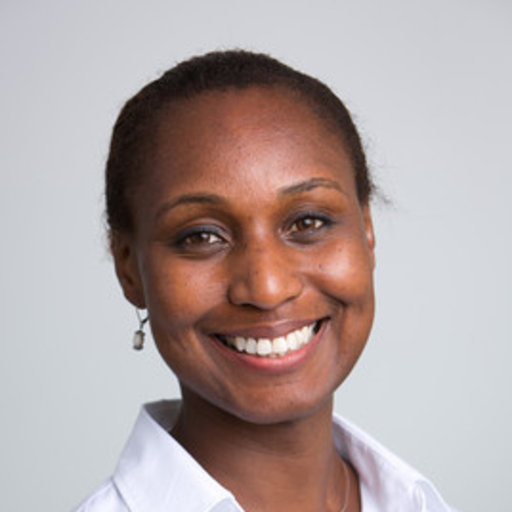 Ifeoma Nwogu is an Assistant Professor in the Department of Computer Science at the Golisano College of Computer and Information Sciences, Rochester Institute of Technology (RIT), a private American university specializing in fine arts, computer science, and engineering sciences. She is also a professor at the African Institute for Mathematical Sciences (AIMS).
Ifeoma Nwogu holds a Bachelor's degree in Electrical Engineering, from the University of Lagos, Nigeria; a Master's degree in Computer and Information Science, from the University of Pennsylvania and a PhD in Computer Science and Engineering, from the State University of New York at Buffalo, USA.
In 2019, she received a Career Development Award for her five-year project to study human behavior in a new way, using machine learning techniques to analyze and find patterns in the many signals individuals display during social interactions. His work specifically focuses on groups working in science, technology, engineering and math (STEM), with the goal of supporting underrepresented groups in STEM. "In a conversation, people are constantly displaying and processing different nonverbal cues, such as the speed at which someone speaks or the facial expressions they make. I would like to use computers to analyze all these signals in new ways and help us better understand social intelligence and our emotions," she said.
Working with a team of student researchers, Ifeoma Nwogu is observing and collecting data generated in small face-to-face group meetings. Some of the nonverbal communication data she collects includes information on galvanic skin response, facial expressions, gestures, self-observation data and speech prosody – which includes intonation, tone, stress and speech rhythm.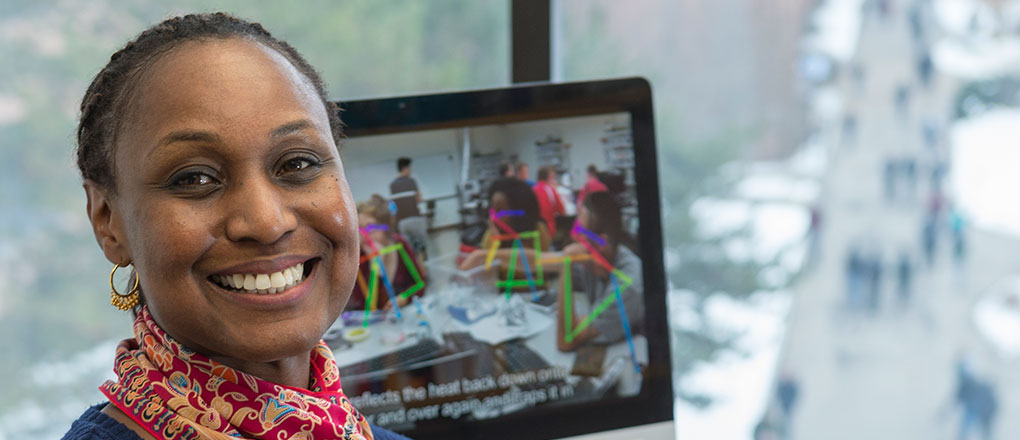 Using neural networks , she plans to develop a computational framework for analyzing the behavior and interactions of individuals. "Deep Learning can analyze large data sets and find hidden patterns, layers or clusters, but it can't tell you why patterns exist. We can then create probabilistic models to help better understand collective behaviors in a group, such as why people with a certain perceived personality type might speak at a specific volume or pace."
Ifeoma Nwogu is conducting her project in partnership with the Center for the Advancement of STEM Teaching, Learning, and Evaluation (CASTLE) at Rochester Iinstitue of Technology, a network of faculty, projects, and scholarship programs around STEM education.
Ifeoma Nwogu observes and collects signal data from students and mentoring faculty or groups offered through the center. She hopes to better understand everything that is going on and find ways to improve STEM education. For example, the study can observe what happens when a student becomes confused about a difficult topic or when an instructor becomes frustrated with teaching a specific concept.
"Ifeoma's work has the potential to truly revolutionize the way we study student learning" ,said Scott Franklin, CASTLE director and professor of physics. It is as part of raising awareness of this study that Ifeoma Nwogu has partnered with RIT's African Center of Excellence for Mathematics and Science Teaching and Learning to teach at the African Institute of Mathematical Sciences (AIMS) in Rwanda. She also plans to bring research students to Rwanda and continue the NSF project, observing whether patterns of social interaction change across cultures.
Prof. Shakuntala Baichoo, Mauritius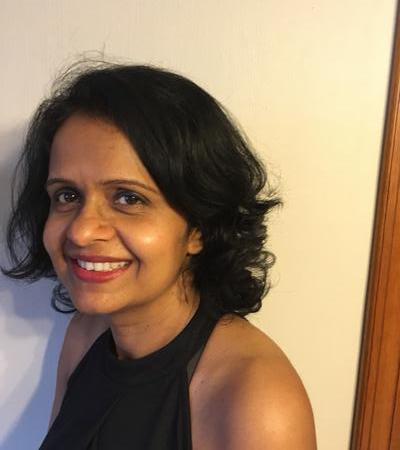 Shakuntala Baichoo is an Associate Professor at the University of Mauritius (UoM), Department of Digital Technologies (FoICDT). She is a computer scientist by training and holds a Bachelor's degree in Computer Engineering (India), a Master's degree in Distributed Interactive Systems (UK), and a PhD in Computer Science, obtained in Mauritius, with a thesis in Distributed Computing, distributed processing on multiple microprocessors and more generally on multiple CPUs.
As part of her work at UoM, she is responsible for teaching modules in algorithm design, distributed computing and bioinformatics. She currently leads the Computational Biology and Bioinformatics research team and is a member of the Health Informatics research team at UoM. She is a researcher on a number of research projects funded locally by the Mauritius Research Council and the University of Mauritius in the field of bioinformatics and health informatics. The bioinformatics projects are in the areas of comparative genomics and cancer genomics. While the health informatics projects go into the areas of mobile health self-management for diabetes and real-time epidemic detection and monitoring. She has recently begun collaborating with the Biomaterials, Drug Delivery and Nanotechnology, CBBR, team at UoM and is contributing in the area of predictive analytics.
As part of this collaboration, she is also an innovation partner on a "Pole of Innovation in Health project" funded by the Mauritius Research Council, led by the Biomaterials, Drug Delivery and Nanotechnology lead. As part of this collaboration, she is also working in the field of precision medicine, specifically using machine learning to model targeted breast cancer therapies taking into account various phenotypic and genotypic parameters of the disease. As a member of the H3ABionet, she co-chairs the Pipeline & Computing work package, works on the Machine Learning and Big Data projects, and is a member of the Development & Deployment of Workflows. Passionate about coding, in her free time she enjoys discovering new programming frameworks and development platforms.
Atima Lui, Sudan, USA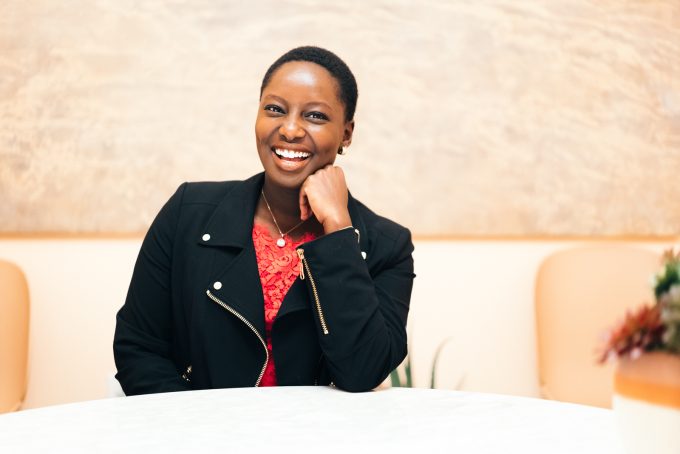 Atima Lui is the founder of Nudest , a company focused on artificial intelligence that allows customers to identify their true skin tone so they can shop online, well informed. Nudest thus launched an AI-based application called Nudemeter, because of the difficulty she had in finding makeup colors that suit her dark, rich complexion. Nudemeter is a computer vision tool that helps shoppers choose the best product for their skin tone. Using photos and a short quiz, Nudemeter determines a user's skin color, reports on how the skin is lit, predicts skin tone changes throughout the year, and helps consumers of all skin tones choose makeup colors that work with their skin.
Atima Lui was inspired to create Nudemeter in 2016 during her final year at Harvard Business School. Her goal: to make dark-skinned women feel confident about their appearance.
Initially, she ran into problems with the database of facial images that would train her algorithm to generate the shade recommendations. Due to bias, a common problem in AI according to some experts, her database had more light-skinned faces than dark ones. Faced with this problem, Atima Lui created its own database of images covering the entire spectrum, from light whites to the darkest browns. She created this database using volunteers. Atima Lui then turned to Michael Brown and Mahmoud Afifi at York University in Toronto, known for their expertise in color analysis and digital image processing. They helped her meet the challenge of determining the exact skin tone of the user, even though the devices and location conditions may differ considerably. Nudemeter is enjoying commercial success. Spktrm Beauty, a brand for darker-skinned customers, rolled out Nudemeter on its website in 2019. In addition, hosiery company Nude Barre launched the app for its users in May 2020.
Aïcha Cheridi, (Algeria)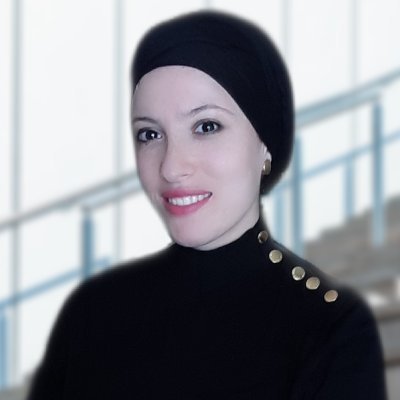 Aïcha Cheridi holds a PhD in signal and image processing from the University of Mentouri in Constantine (North-West Algeria).
Geophysicist and electronics engineer, she also holds a Master's degree in petroleum geophysics from the Algerian Institute of Petroleum. She worked for several years in the oil industry, notably for Sonatrach, the Algerian oil and gas company, considered as the largest company in Africa. After this stint in the energy industry, Aïcha Cheridi moved into the field of data science and machine learning. She is interested in continuous learning, business management, human behavior studies, and working on solving complex problems using analysis and intuition. She is also deeply involved in promoting digital transformation and women's empowerment.
Naomi Molefe, South Africa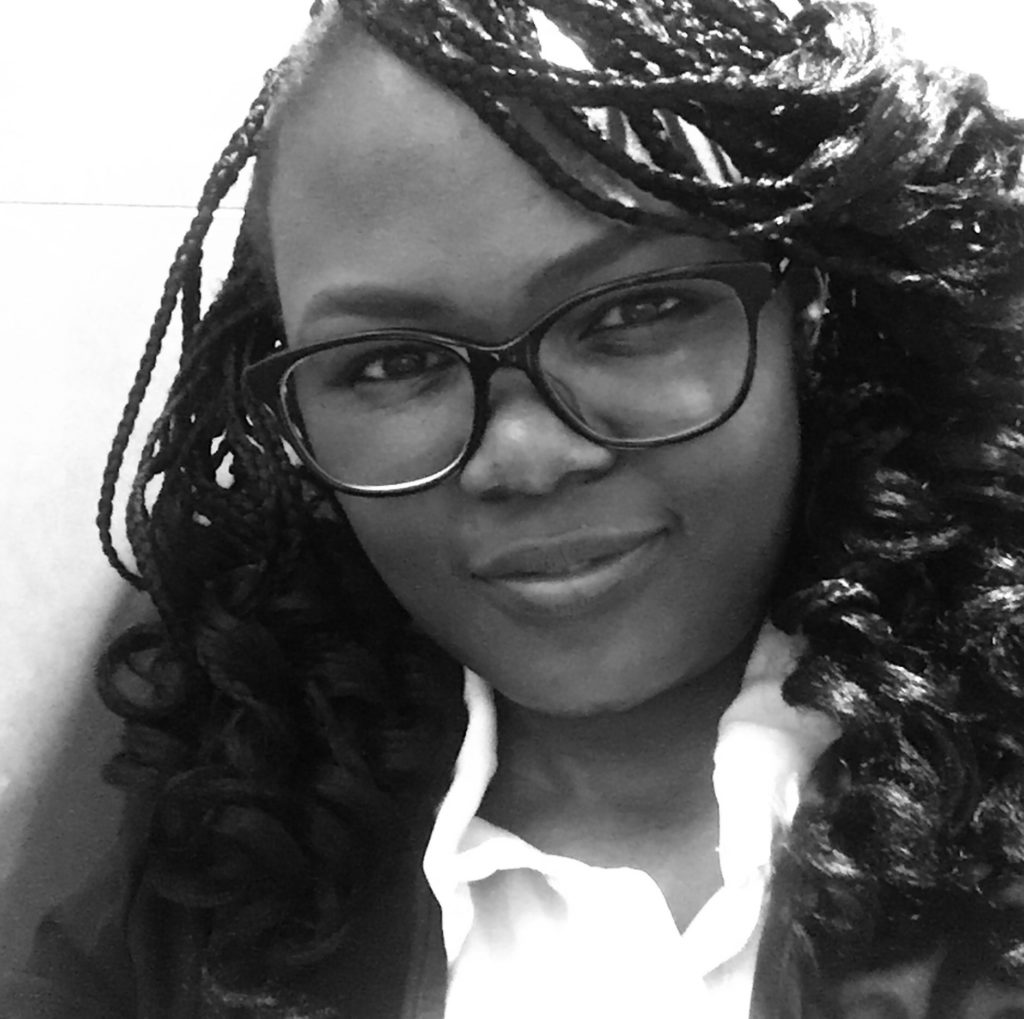 Naomi Molefe is the co-founder and head of the South African chapter of Women in Big Data, where she is also a member of the global executive committee team. WiBD is an international non-profit organization that promotes women in Big Data fields. The organization, with over 18,000 women, aims to connect, inspire and increase the inclusion of women in Big Data.
Naomi Molefe is also on the organizing committee for Deep Learning IndabaX 2020, an academic community of African researchers and practitioners in machine learning and artificial intelligence.
She holds a Master of Science in Strategic Management and Planning from UCD Michael Smurfit Graduate Business School, Dublin, Ireland.
Charlette N'Guessan, Ivory Coast/Ghana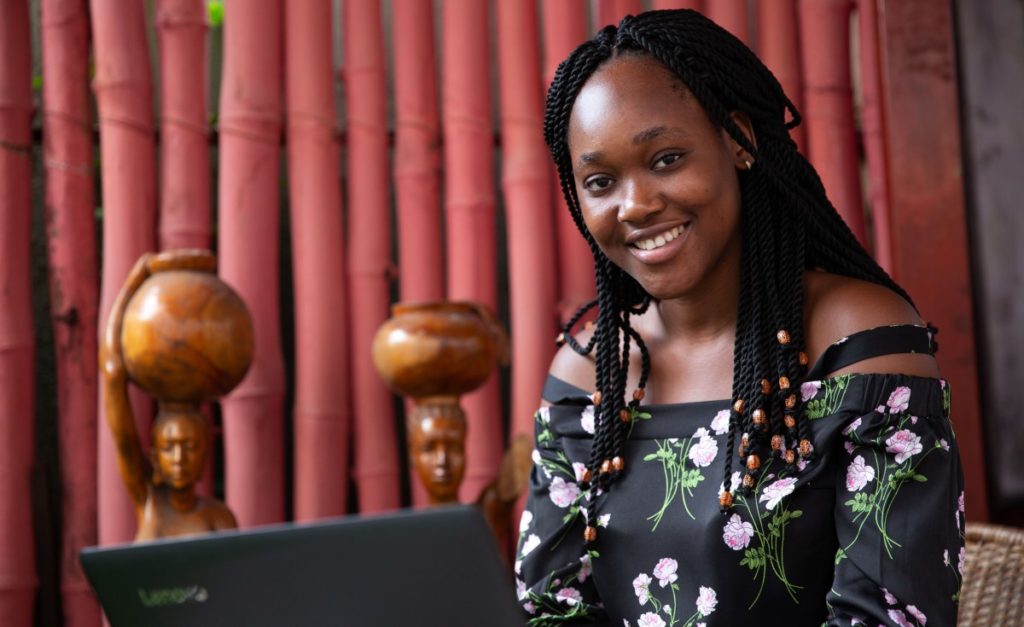 Charlette N'Guessan is an Ivorian who took her first steps in the tech ecosystem after obtaining her scientific baccalaureate. Today, Charlette is a graduate in electronics and software engineering and certified in data science with a particular enthusiasm for AI solutions. She is also a certified digital identity practitioner and co-author of The AI Book (published by Wiley in April 2020). Passionate about using technology to solve local challenges, Charlette began her entrepreneurial career in 2017, being the first French-speaking woman to be selected to join MEST, based in Ghana. In 2018, she co-founded and became the CEO of BACE Group, a tech startup that provides AI-powered facial recognition services for online identity verification and AI consulting services. Charlette is a tech entrepreneur who collaborates with various organisations that strongly advocate for gender balance in the tech ecosystem. She is the first woman to win the Africa prize of Engineering awarded by the Royal academy of Engineering. She has also been recognised as one of the 100 Most Influential Young African Leaders.
Itumeleng Monale, South Africa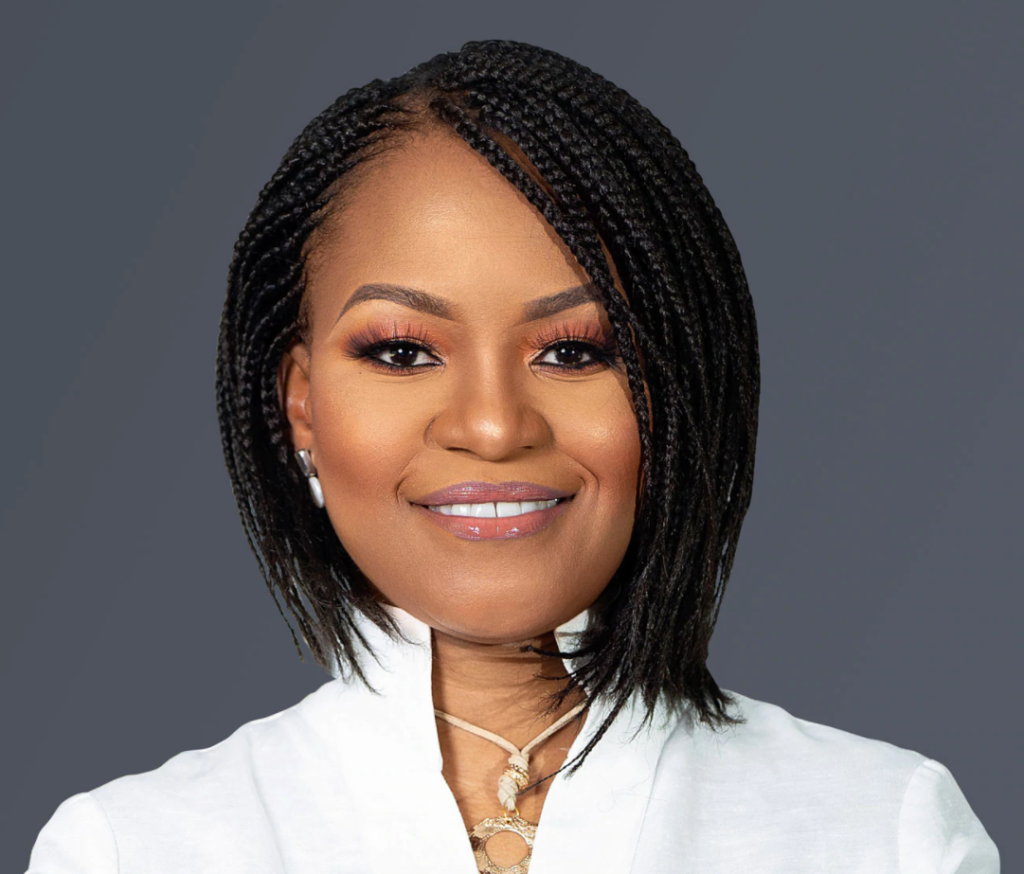 Currently "Executive Head of Enterprise Information Management Personal & Business Banking" at Standard Bank in South Africa, she was featured on IBM's list, released in March 2020, of women leaders shaping the future of artificial intelligence worldwide. As Data Officer for Standard Bank South Africa's retail banking operations, Itumeleng Monale, it is explained, knows that strong data governance and management is the fundamental capability needed to ensure that business intelligence and data analytics teams are better able to perform their data exploitation and monetization functions. She is keenly interested in the proliferation of AI, not only for data mining purposes, but also for enhanced customer experiences.
Data monetization, according to Itumeleng Monale, is becoming a growing paradigm within Standard Bank, as the bank is able to quantify the financial increase of data analytics work. "Bankers who are using some of the models applied by the analytics teams are experiencing a 40% increase in revenue compared to their peers who have not adopted the customized offering tools that have been made available to them. Using artificial intelligence to automate our metadata management processes has reduced our analysis cycle for new system migrations and implementations to 20% of the time it used to take. This is accelerating many business initiatives, including our migration of work packages to the cloud," explained Itumeleng Monale. In addition, she shared, another part of Standard Bank is using AI to test and validate APIs (application programming interfaces) as the bank increases its modular digital feature offering. "We definitely see AI as the tool through which we will expand business activities in various disciplines, grow human capabilities to do value-added and relationship-building work as well as develop tasks towards problem solving," Itumeleng Monale informed.
Monale holds a Bachelor of Science degree from the University of the Witwatersrand and an MBA from the Trium Global Executive MBA, an alliance between the New York University Stern School of Business, the London School of Economics and Political Science and the HEC School of Management, Paris.
Linda Maruta, Zimbabwe/UK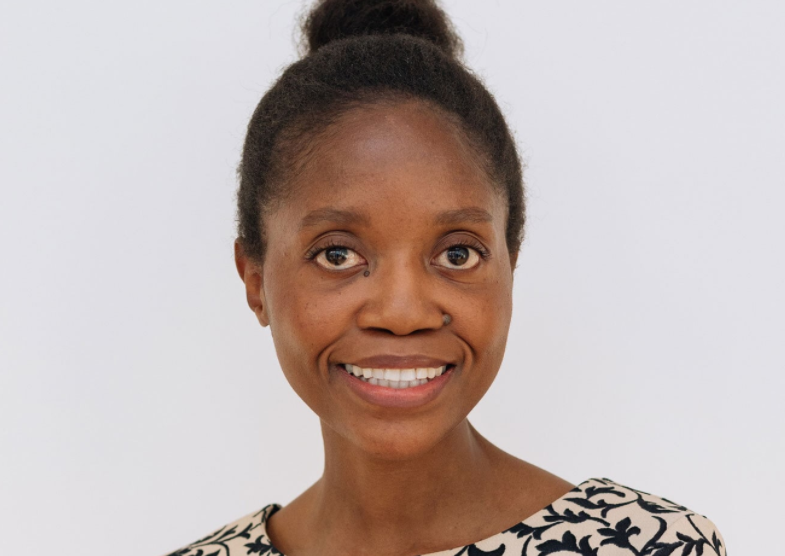 Linda Maruta was also featured on IBM 2020's list of women leaders shaping the future of artificial intelligence worldwide. She is currently the Head of Product at Pulsar in the UK. Pulsar provides AI-based insights for businesses, using social media and online data. As such, the company needed an accurate, scalable, and easy-to-deploy solution to help identify important signals from the data it collects. As product manager, Linda Maruta oversees the use of IBM Watson Natural Language Understanding and Watson Visual Recognition to analyze millions of online and social media posts and images in real time, providing Pulsar's customers with valuable insights into their audience, competitors and overall brand health. Watson Natural Language Understanding is a cloud product that uses deep learning to extract metadata from text such as entities, keywords, categories, feelings, emotions, relationships and syntax. For its part, IBM Watson Visual Recognition is a service on IBM Cloud that lets you tag, categorize and search visual content using machine learning.
According to Linda Maruta, AI can be transformative in helping businesses make informed decisions and create better outcomes, whether it's monitoring reputation or informing a communications strategy. Customers can gather valuable business insights from social data, and with artificial intelligence, there is no limit to the type of data input that can be analyzed or the source of the data, whether it is text or images, social data or customer survey data.
In addition to providing generic textual and visual AI models, Linda Maruta explained, Pulsar also gives customers the ability to choose industry-specific AI models. The models have been specifically trained to analyze and gather information in a specific domain, such as travel. For Linda Maruta, customers prefer this approach to a generic AI solution, and Pulsar, according to Linda Maruta, is the only platform that provides access to multiple AI algorithms on demand. "There has also been a move toward customization, which is the creation of personalized models that solve a company's specific problems, and that's the direction Pulsar is headed. We saw that there is a clear business need for this type of solution, especially for corporate brands," she said.
Linda Maruta comes from a non-technical background and had no coding experience. But after eight years of being involved in designing and building a cutting-edge product like Pulsar, she learned that what pays off is having a passion for your product, coupled with thorough research and understanding of the domain in which your product operates. "That's the key to being a successful product manager. That said, you don't have to be a domain expert. Having the ability to start some of the most complex and challenging projects I've worked on has definitely contributed to my success," she said.
Nwamaka Okafor, Nigeria/Ireland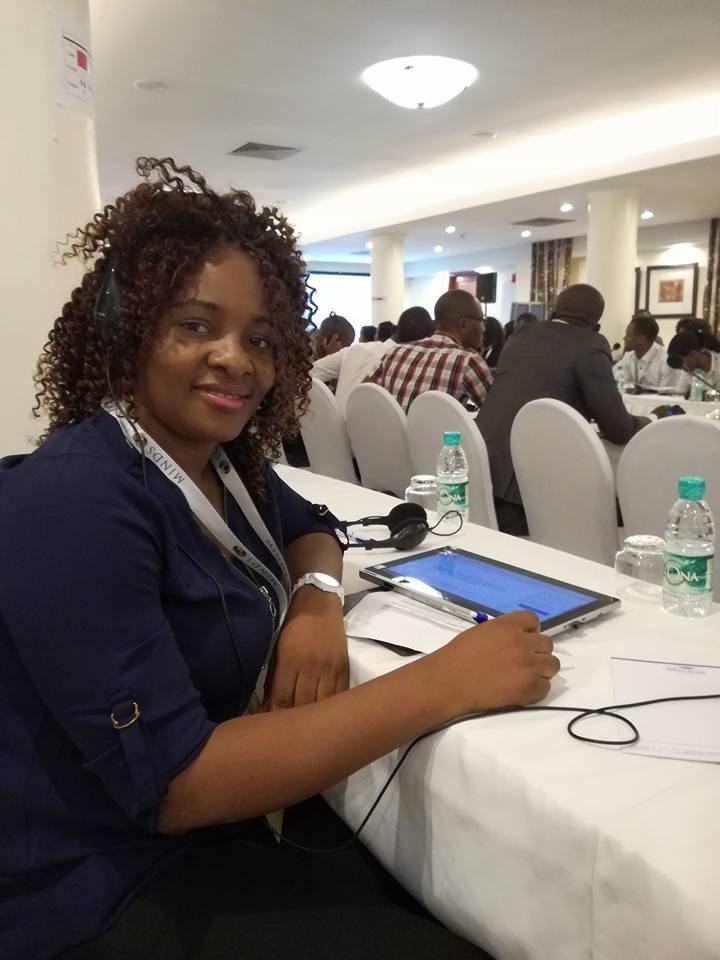 Nwamaka Okafor describes herself as an expert in digital forensics and cybersecurity, highly skilled in IT auditing, IT risk management, data analytics, machine learning (ML) and artificial intelligence (AI). She is currently a PhD student at University College Dublin (UCD). She is also a teaching assistant in the School of Electrical and Electronic Engineering at UCD, where she teaches robotic design and electronic circuit design modules. Her research focuses on the application of IoT (Internet of things), Machine Learning (ML), and artificial intelligence in environmental monitoring.
In 2016, Nwamaka Okafor received an MSc. in Computer Forensics and Cybersecurity, with distinction, from the University of Greenwich, London . His thesis was titled "Policy-based computing with Security Enhanced Linux (SELINUX)" and dealt with software that enables flexible reconfiguration of the security mechanism of the Linux operating system.
Previously, Nwamaka Okafor graduated with honors in computer science from Federal Polytechnic Nekede with a one-year fellowship at Digital Bridge Institute (DBI), Abuja on a joint scholarship from the World Bank and Federal Polytechnic Nekede. While at DBI, she received intensive training in information and communication technology (ICT) and obtained the Cisco Network Associate (CCNA) certification. Nwamaka Okafor also holds a postgraduate degree in Information Management Technology (IMT) from the Federal University of Technology, Owerri,Nigeria. She has also been working there since January 2017 as a lecturer in the computer science department. Previously, she worked as a technologist in the same department from April 2010 to December 2016 before becoming a lecturer.
Outside of research, Nwamaka Okafor is passionate about mentoring and supporting girls in STEM. She is a volunteer mentor in World Pulse (www.worldpulse.com), where she trains emerging women leaders in the use of ICT.
Nwamaka Okafor is also a volunteer mentor/online judge in Technovation Iridiscent (now Technovationglobal), where she supports young girls in identifying challenges/problems in their community and in writing computer code to solve these problems. They also train in writing viable business plans and presenting these plans to investors. Nwamaka Okafor is also a mentor for the Tony Elumelu Foundation (TEF) entrepreneurship program, where she provides business training to emerging entrepreneurs, shares her knowledge, experience and expertise with mentees to promote the successful implementation of their business projects.
In addition, since 2007, she has volunteered with the Society for the Promotion of Education and Development (SPED), Nigeria, where she trains students and teachers in the use of ICTs, conducts several awareness campaigns, and advocates for the girl child's right to education.
Flora Ponjou Tasse, Cameroon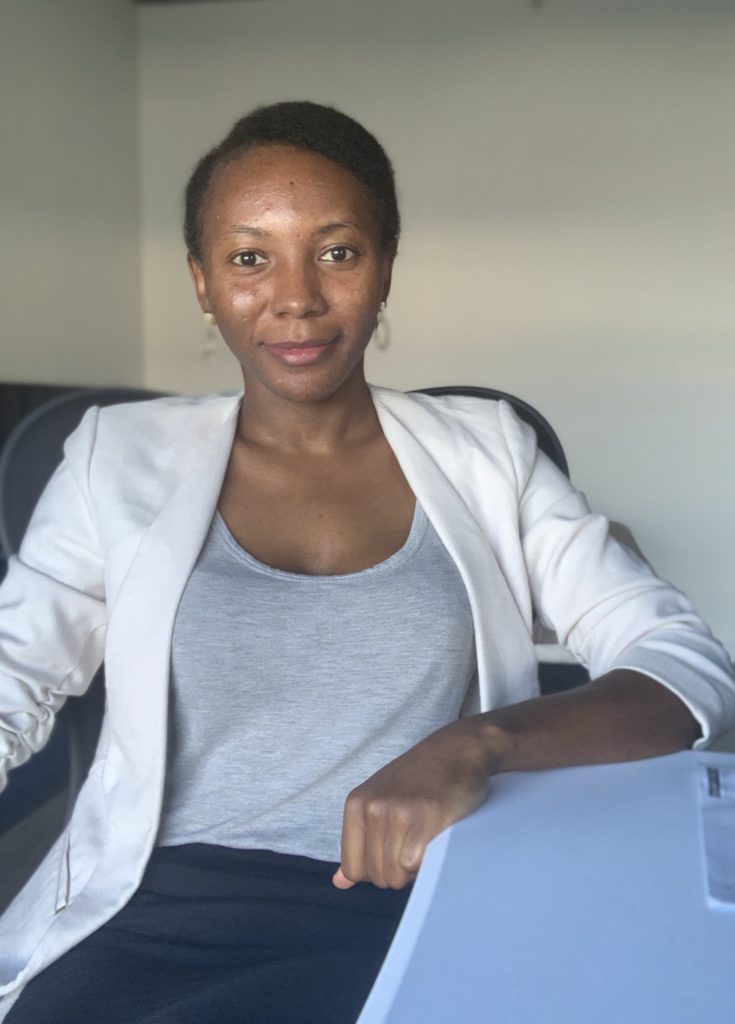 Born and raised in Cameroon, Flora Ponjou Tasse specializes in AI applied to computer graphics and vision problems that involve understanding or generating visual content. She is currently the Head of CV/AI at Streem Inc, an award-winning technology company based in Portland, USA, that specializes in augmented reality and improves real-time communication and collaboration by creating a smart camera. She and her team are working to make the phone camera "smart" by creating artificial intelligence agents that can understand images/videos and supplement them with relevant interactive virtual content. Acquired by Streem, its startup Selerio was building AI software capable of understanding images / videos and complementing them with relevant interactive objects.
Additionally, from 2014 to 2016, Flora Ponju Tasse was a research supervisor at the University of Cambridge, UK, where she supervised final year student research projects on 3D modeling in particular. This work was awarded the 2013 Google PhD Fellowship in Computer Graphics and has been published in various leading sites around the world.
Flora Ponjou Tasse has served on several international program committees. Most notably, she was the lead for the 2019 Black in AI workshop in Vancouver, Canada. Flora Ponju Tasse was also recently named one of the Rework Top 30 UK Women in AI and is on Computer Weekly's long list of most influential women.
Flora Ponjou Tasse holds a PhD in Computer Science from Cambridge University, a BSc in Mathematics from the University of Buea (Cameroon) and a BSc in Computer Science, with distinction, from Rhodes University, Cape Town, South Africa. At Rhodes University, she received the 2011 Google Anita Borg Fellowship for her master's research on virtual 3D landscape generation and outreach activities such as teaching programming to disadvantaged high school students.
Muyinatu Lediju Bell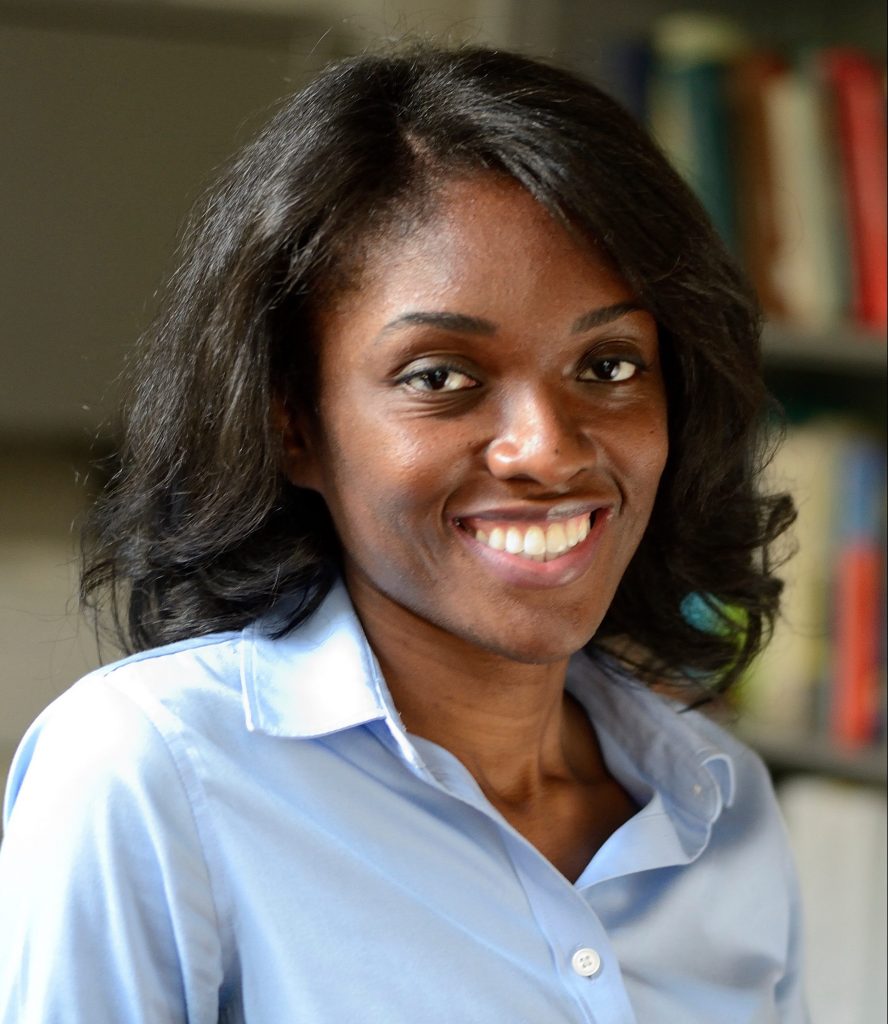 Muyinatu Bell, says John Hopkins University, is internationally recognized for her pioneering work in medical imaging technology, particularly ultrasound and photoacoustic imaging, guided photoacoustic surgery, robotic imaging, machine learning for imaging, and other cutting-edge techniques created to significantly advance health care interventions and diagnosis. . She is an Assistant Professor in the Department of Electrical and Computer Engineering at John Hopkins University, with a joint appointment in the Department of Biomedical Engineering and a secondary appointment in the Department of Computer Science.
Muyinatu Lediju Bell holds a Ph.D. in Biomedical Engineering from Duke University and did postdoctoral research in Computer Science at Johns Hopkins University. She also holds a Bachelor of Science degree in Mechanical Engineering, with a minor in Biomedical Engineering, from the Massachusetts Institute of Technology,.
Muyinau Lediju Bell founded and directs the Photoacoustic and Ultrasonic Systems Engineering (PULSE) Laboratory at Johns Hopkins University. She developed and patented the first short delay spatial coherence beamformer (SLSC) for ultrasound data. She leads her team in creating several innovations, including the first software to train computers to remove "noisy" background information from ultrasound scans, to provide interventional radiologists with a new, clearer type of ultrasound image that displays only interesting structures, such as a needle tip. or tumor. She received the Trailblazer Award (2018) from the National Institute of Biomedical Imaging and Bioengineering for this brilliant, high-impact innovation.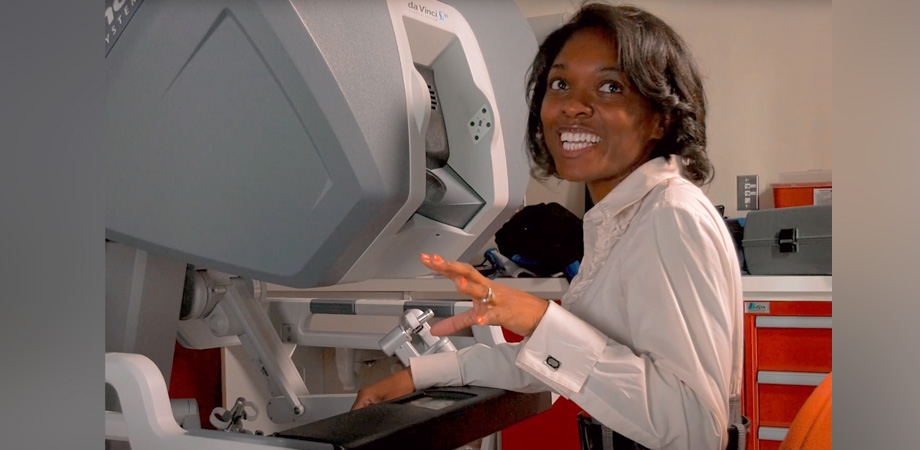 Another groundbreaking project is the exploration of photoacoustic imaging systems for surgical guidance, work that led to Muyinatu Bell being named as one of MIT Technology Review's "35 Innovators Under 35" (2016), Maryland's Outstanding Young Engineer (2019), and receiving an Alfred P. Sloan Foundation Fellowship (2019). Muyinatu Bell's PULSE lab has created new uses of fiber optics for photoacoustic detection of blood vessels, nerves, and other major structures hidden from the surgeon's immediate view to eliminate surgical complications caused by accidental injury to these structures. His lab also introduced the concept of photacoustic guided teleoperative surgery using the da Vinci Surgical System, the first study of its kind combining photoacoustic imaging and minimally invasive robotic surgeries to improve accuracy.
In addition to her three faculty appointments at the John Hopkins University Whiting School of Engineering, Muyinatu Bell is affiliated with the John Hopkins University Carnegie Center for Surgical Innovation, the Computational Sensing and Robotics Laboratory and the Malone Center for Engineering in Healthcare. She is a member of the Hopkins Extreme Materials Institute, completed postdoctoral research with the Hopkins Engineering Research Center for Computer-Integrated Surgical Systems and Technology (2016), and was a Whitaker International Fellow at the Institute of Cancer Research and Royal Marsden Hospital in the UK (2009-2010).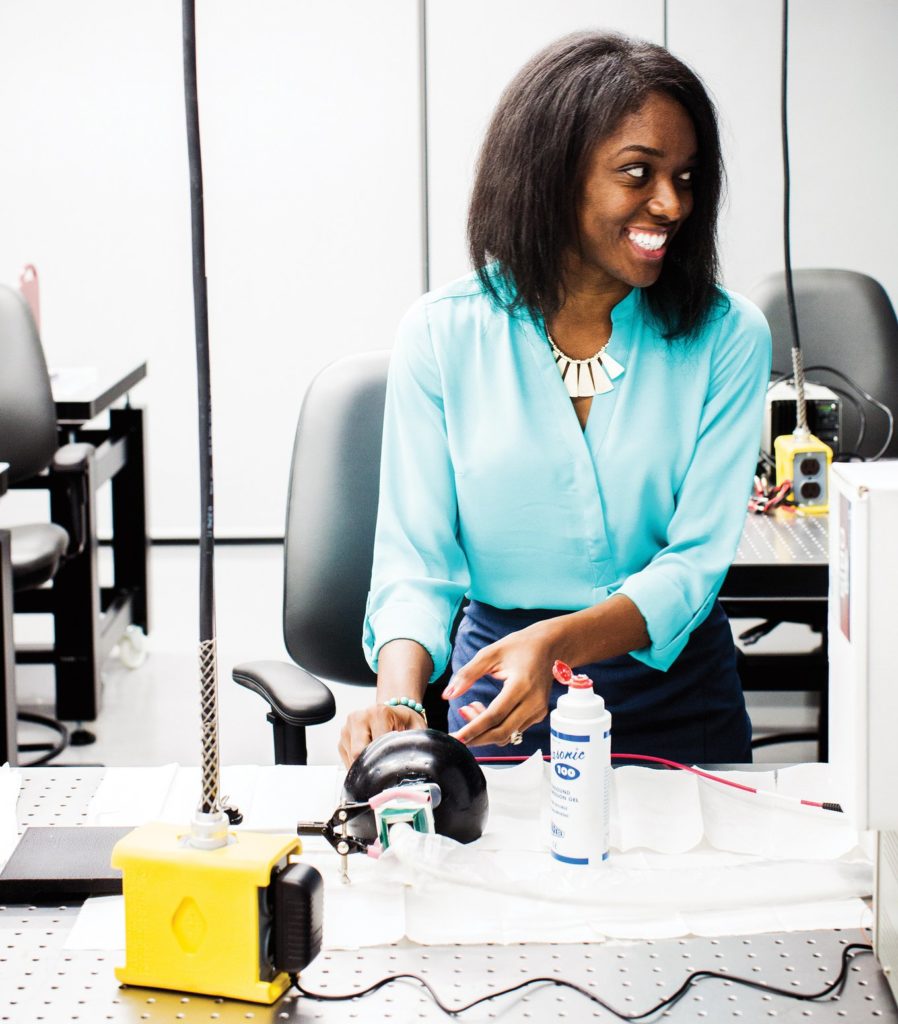 Muyinatu Bell is the recipient of numerous awards, grants, and fellowships, including the National Science Foundation CAREER Award (2018), the National Institutes of Health K99 / R00 Pathway to Independence Award (2015), and the Johns Hopkins Discovery Award (2018) . In 2018, the National Academy of Engineering invited her to participate in the American Frontiers in Engineering Symposium.
In addition, Muyinatu Bell has published over 60 papers in scientific journals and conference papers and holds a patent for the SLSC beamformer, with two patent applications pending.
She is a life member of SPIE, the International Society of Optics and Phototonics, an early career member of the Optical Society of America (OSA), and a member of the Biomedical Engineering Society (BMES), the National Society of Black Engineers (NSBE). ) and the Institute of Electrical and Electronics Engineers (IEEE). Within the IEEE, her memberships include the Ultrasonics, Ferroelectrics, and Frequency Control Society and the Robotics and Automation Society.
In addition to reviewing papers for numerous journals, she is an Associate Editor of IEEE Transactions on Ultrasonics Ferroelectrics and Frequency Control, Associate Editor of IEEE Transactions on Medical Imaging, and Associate Editor of two other journals in her field: Photoacoustics and Ultrasonic Imaging. She is also a guest editor of Deep Learning in Medical Ultrasound – from image formation to image analysis, IEEE Transactions on Ultrasonics Ferroelectrics and Frequency Control.
Ayorkor Korsah, Ghana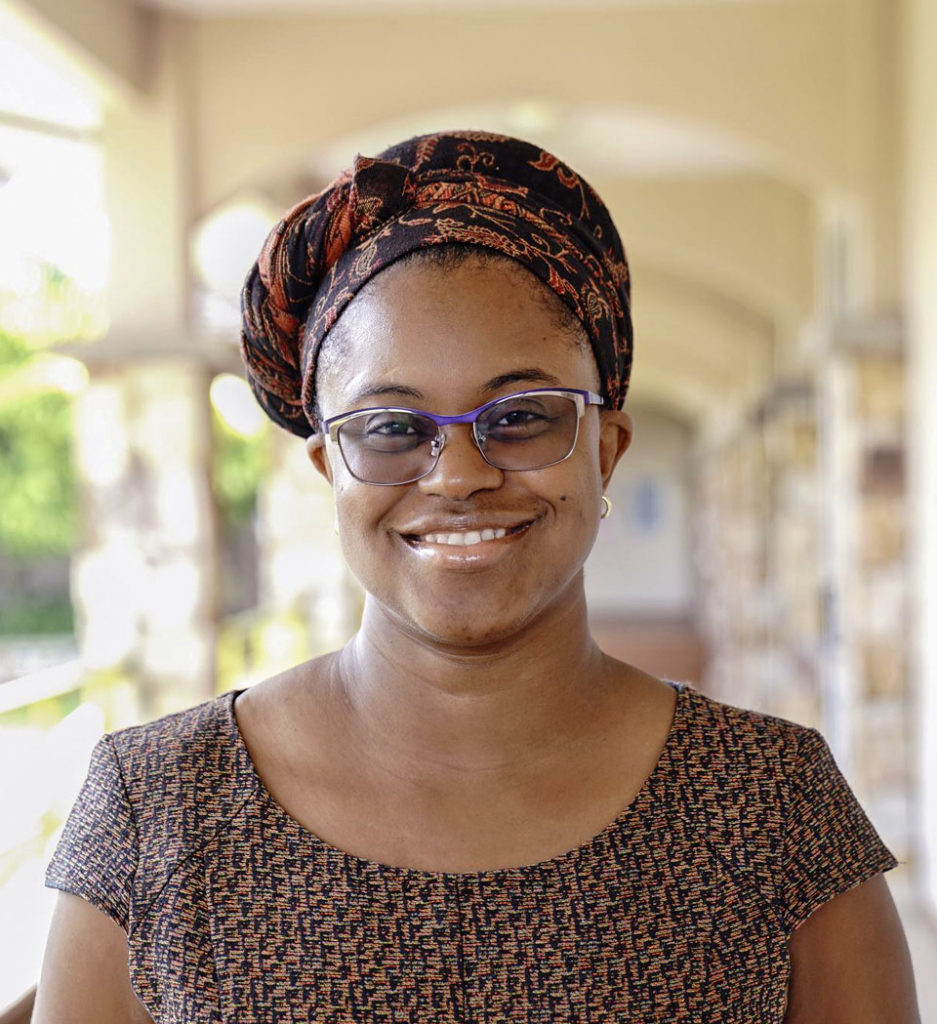 Dr. Ayorkor Korsah is the Head of the Computer Science Department at Ashesi University in Ghana. She holds a PhD in Robotics and Artificial Intelligence from Carnegie Mellon University. Her research activities included creating optimization algorithms for route planning and team coordination, studying the impact of intelligent tutoring systems for literacy, and investigating the synergies between technology and education in developing regions.
Dr. Korsah teaches artificial intelligence, robotics, programming, data structures and algorithm at Ashesi University. She also coordinates the Ashesi Innovation Experience, a program that trains high school students in leadership, design and robotics.
From September to December 2006, she was a teaching assistant at the Robotics Institute at Carnegie-Mellon University in Pittsburgh, USA.
Dr. Ayorkor Korsah is also a co-founder of the African Robotics Network (AFRON). Her other past and current projects, in collaboration with others, include developing path planning algorithms for robots, investigating the potential role of automated tutoring in improving literacy in Ghana, and using machine learning algorithms and mobile devices to determine road surface quality.
Abeba Birhane, Ethiopia/USA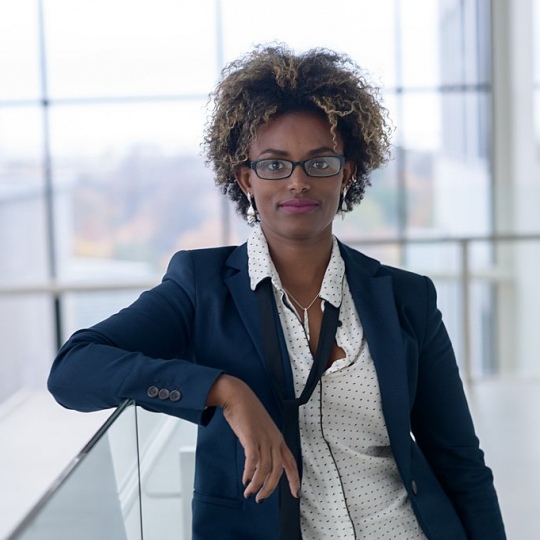 Abeba Birhane is currently a PhD student in Cognitive Science at University College Dublin, in the School of Computer Science. Her research examines how artificial intelligence and machine learning have limitations in how they can understand and predict the complexity of human behavior and social outcomes. "If you use the Shazam app, it works very well at recognizing a piece of music that you play on it. It searches a database for the pattern of the music, and that narrow search fits the machine's approach. But predicting a social outcome from human characteristics is very different.As humans, we have infinite potentials, we can react to situations in different ways, and a machine that uses numerical parameters cannot predict whether someone is a good employee or whether they are likely to commit a crime in the future. Humans and our interactions are more than a few metrics. My research focuses on existing machine learning systems and the ethics of this dilemma" ,explained Abeba Birhane in an interview.
In this way, Abeba Birhane studies the dynamic and reciprocal relationships between emerging technologies, personality and society. Specifically, she explores how ubiquitous technologies that are interwoven into our personal, social, political and economic spheres shape what it means to be a person. To do so, she draws on theoretical frameworks from traditions such as embodied cognitive science, dialogism, complexity science, critical data studies, and philosophy of technology.
Abeba Birhane also teaches critical thinking and data ethics / AI to data science students, an introduction to ethics as well as critical thinking to (mostly) first year philosophy students.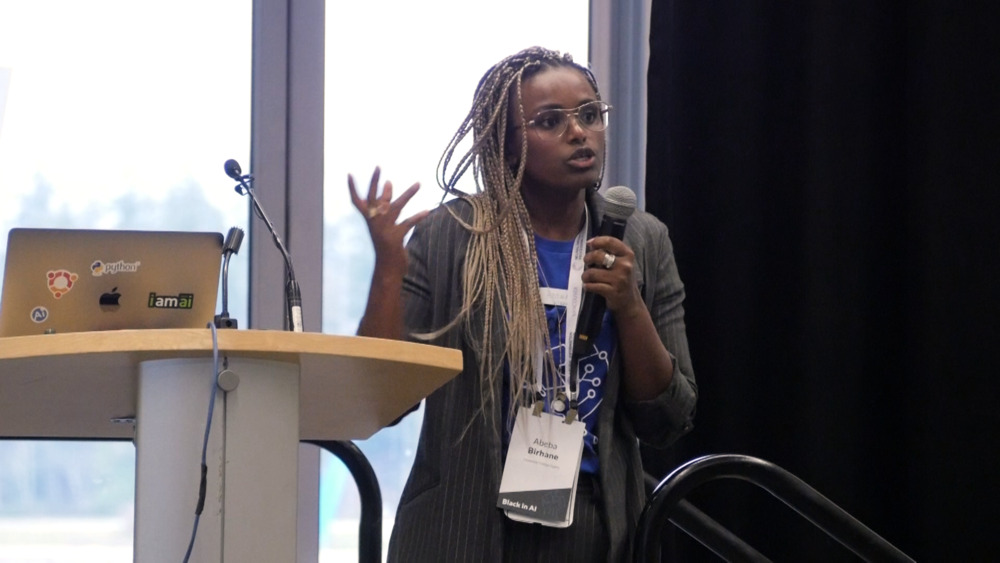 In 2020, she discovered that a university library containing millions of images used to train artificial intelligence systems had privacy and ethical issues, and included racist, misogynistic, and other offensive content. She worked on the project with Vinay Prabhu, chief scientist at UnifyID, a Silicon Valley privacy startup. Over several months, the two researchers analyzed 80 million images organized by the Massachusetts Institute of Technology (MIT) and found thousands of images tagged with insults and derogatory terms.
According to Abeba Birhane, using this type of content to build and train artificial intelligence systems, including facial recognition systems, would incorporate harmful stereotypes and biases and could have serious consequences for individuals in the real world. After the study was published, it was widely reported in the media and MIT removed the database and urged people to delete their copies of the data.
Judy Amanor-Boadu, Ghana/USA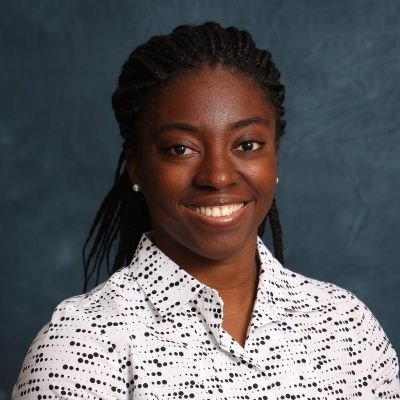 Judy Amador-Boadu is currently a Senior Analog Designer at Intel Coproration in the USA. She holds a Ph.D. and M.S. in Electrical and Electronics Engineering from Texas A&M University and received her B.S. in Electrical and Electronics Engineering from the Kwame Nkrumah University of Science and Technology, Kumasi, Ghana.
She specializes in analog and mixed signal design, energy harvesting and power management, including battery chargers, fuel gauges and battery management, autonomous vehicles and the Internet of Things.
During her graduate studies at Texas A&M University, Dr. Judy Amanor-Boadu started a series of robotics clubs for girls in her home country of Ghana. "I'm motivated to provide these girls with what I wasn't given and see them succeed in their careers because they had this opportunity," she said in an interview.
While at Texas A&M, Dr. Judy Amanor-Boadu received the George W. Kunze Endowed Graduate Award from the Office of Graduate and Professional Studies for excellence in research. Part of her research included the creation of self-sustaining solar energy systems for Africa.
Dr. Judy Amanor-Boadu also worked for the Texas A&M Women in Engineering (WE) program and was one of two graduate students recruited to help develop programs to increase the presence of women in the College of Engineering. She mentored WE's autonomous underwater robot team for two years and qualified them for the semifinals of the international RoboSub competition. "I love seeing future female engineers excited about their careers and looking to develop their unique skills and talents," she shared.
Kafayat Adeoye, Nigeria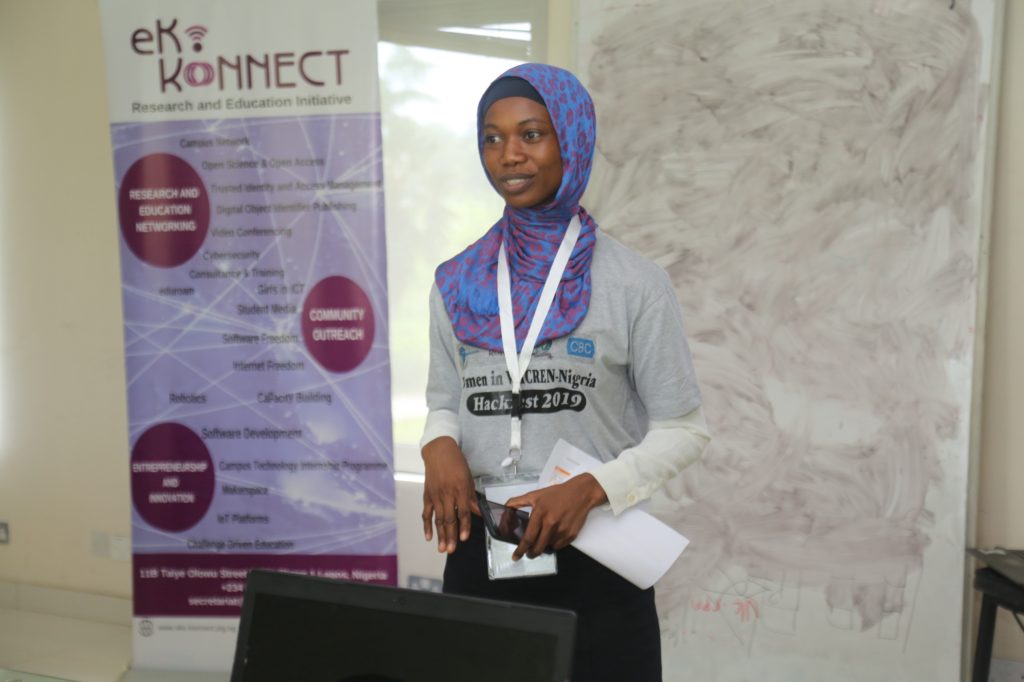 Kafayat Adeoye is on a mission to make technology skills training accessible to women and girls in West Africa. After graduating with honors from the University of Portsmouth, England with a Bachelor of Science in Electronic Systems Engineering, she returned to Nigeria and began working with various organizations, developing digital skills training courses in the areas of robotics, IoT (Internet of Things) and general purpose programming. His Bachelor's thesis was titled "Fingerprint Recognition System Using Artificial Neural Network".
Kafayat Adeoye is currently working at Eko-Konnect research and education initiative, Nigeria, a collaboration between colleges of education, universities and research institutes in the Lagos metropolis of Nigeria. Its main objective is the development of a high-speed communication network as part of a larger effort to establish ngREN, Nigeria's national research and education network.
At Eko-Konnect, Kafayat Adeoye provides technical support for the e-learning management websites and is responsible for implementing changes that improve the user experience.
In addition, she leverages her e-learning platform skills and engineering experience to develop e-learning courses and a program in robotics/artificial intelligence, Internet of Things (IoT) and Python coding, developed for women in WACREN (West and Central Africa Research and Education Network) -Nigeria and ICT4Girls program. Kafayat Adeoye also coordinates the organization's Creator Space and Virtual Lab, a physical and virtual collaborative workspace where primary and secondary STEM girls and women innovatively engage in the creation of interactive smart solutions, using online training resources.
Foutse Yuehgoh, Cameroon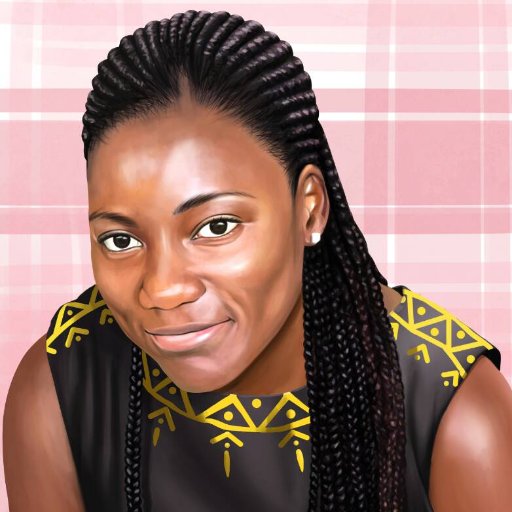 Foutse Yuehgoh is a researcher in machine learning and currently works in France at Coexel, a company specialized in business intelligence and which offers the Mytwip monitoring software. Foutse Yuehgoh holds 2 Masters degrees: one in Machine learning and Big data from the African Institute of Mathematical Sciences (AIMS) and the other in Information and Computer Science from the University of Paris Saclay. She is also the co-founder of "Women Promoting Science to the Younger Generation" (WPSYG), an association that aims to stimulate and support the interest of young people in general and girls in particular in mathematics and science. Foutse Yuehgoh also founded "KmerAI", a 3-day event on artificial intelligence (AI) in Cameroon. Objective: to educate students on the basics of AI and provide a platform for Cameroonian researchers, students and industrialists to share their work and interests in the field. KmerAI also aims to provide an opportunity for the still rare Cameroonians in AI to share their work in order to inspire others to enter the field and use AI to solve problems facing Cameroon in cutting-edge areas such as health, agriculture, climate change, marketing, education, transportation, linguistics and art.
Dina Zawadi Machuve, Tanzania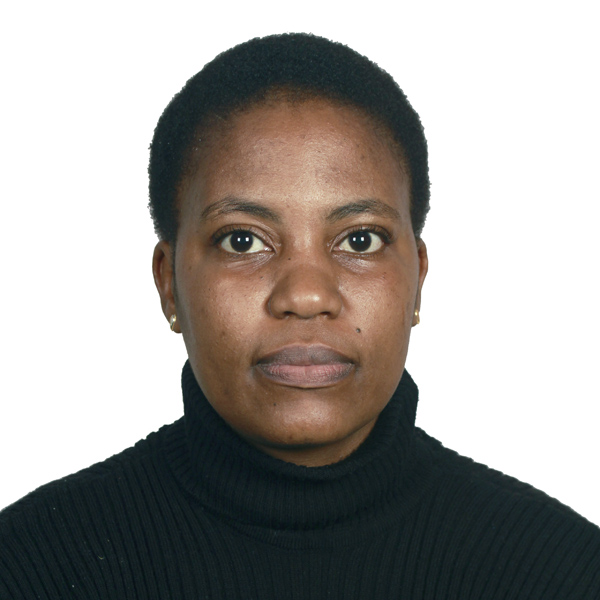 Dina Machuve is a lecturer and researcher at the Nelson Mandela African Institution of Science and Technology (NM-AIST) in Arusha, Tanzania.  Her research areas include data science, bioinformatics, agricultural informatics on food value chains, and STEM education in schools. Her research also focuses on the development of data-driven solutions in agriculture. For her doctoral dissertation, she studied the information logistics of small and medium-sized food processors. Currently, she is looking to develop a poultry disease diagnostic tool using computer vision and bioinformatics methods for small and medium poultry farmers in Tanzania.
Dina Machuve is a fellow of the Organization for Women in Science for the Developing World (OWSD). She serves on the organizing committee of Data Science Africa (DSA), an organization that has established an annual summer school and workshop on data science and machine learning in Africa. She is also a member of a research group on Mechanism Design for Social Good (MD4SG).
Dina Machuve holds a PhD in Information and Communication Science and Engineering from the Nelson Mandela African Institution of Science and Technology , in 2016. She also holds a Master's degree in Electrical Engineering from Tennessee University of Technology, USA, obtained in 2008, and a Bachelor's degree in Electrical Engineering from the University of Dar es Salaam (UDSM) in 2001.
Nneile Nkholise, Lesotho/South Africa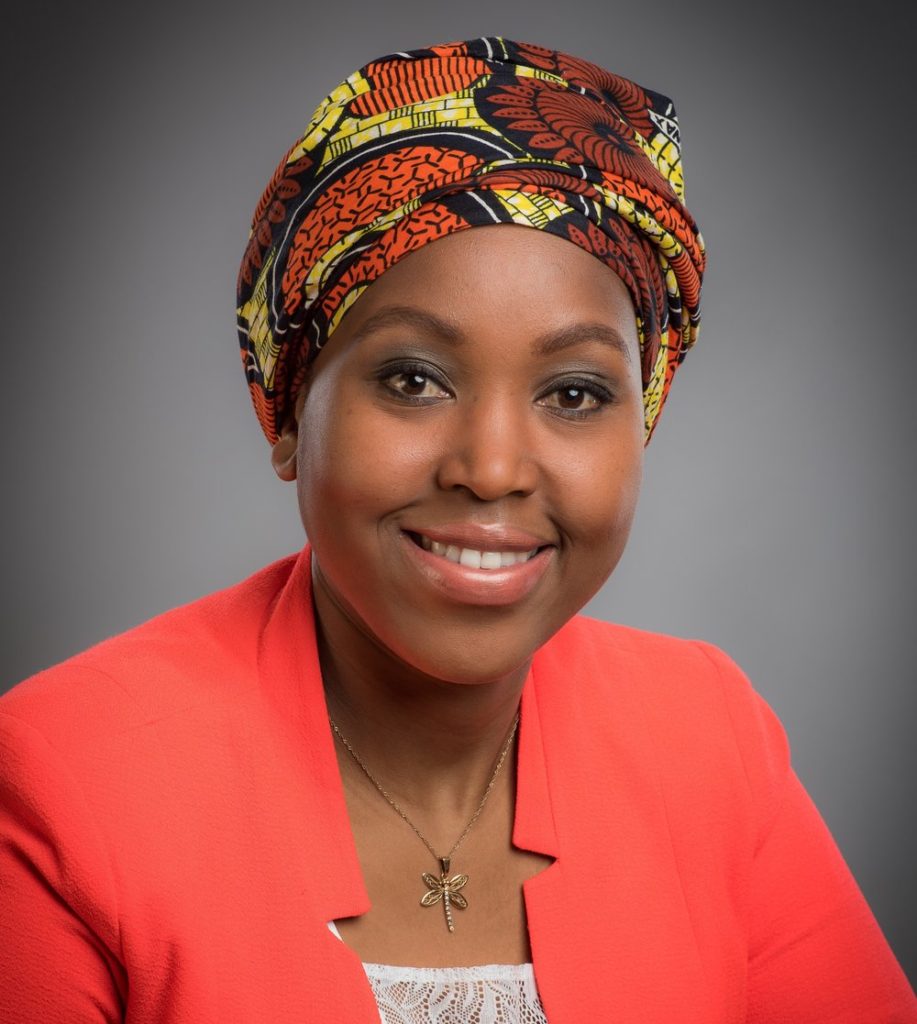 Born in Lesotho and raised in Thaba 'Nchu, a town in the Free State in South Africa, Nneile Nkholise earned a Bachelor of Technology Btech from the Central University of Technology in Bloemfontein, South Africa, as well as a Bachelor of Science in Physics from the University of the Witwatersrand, Johannesburg, South Africa . She began her career in 2011 as a mechanical engineer e in the Free State Department of Public Works, before founding iMed Tech in 2015, a company specializing in medical design, engineering and technology. The company's goal is to produce prosthetics in South Africa, where demand is growing. To do this, Imed Tech uses technology that allows for the production of high quality products that meet the needs of customers and at prices that are accessible to any audience.
In 2018, Nneile Nkholise also launched 3DIMO, a sports technology company that focuses on sports injury detection, prevention and rehabilitation. She creates digital models for athletes that are analyzed and observes what happens when athletes train to predict injuries.
Her work at iMed Tech particularly in breast prosthesis manufacturing has earned her several awards, including the Presidential Award for Science, Innovation and Technology at the South African Youth Awards in 2017.
Nneile Nkholise values the development of young women in Africa and wants to use iMed Tech to create opportunities for women. She and her team are funding an organization in South Africa with a primary focus on STEM and entrepreneurship development, specifically to help young girls pursue careers in these fields.
Omoju Miller (Nigeria)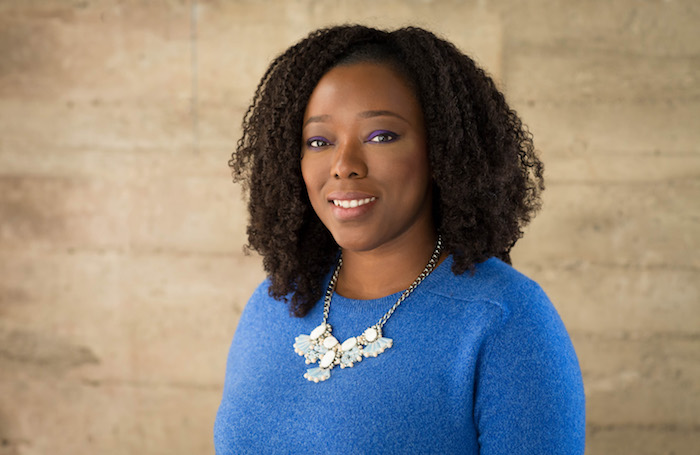 Omoju Miller is an expert in machine learning and computer intelligence.  She is currently the technical advisor to the CEO of GitHub, the popular web-based software development hosting and management service. Within Github, the company notes, more than 56 million developers are shaping the future of software together. Prior to her current position, Omoju Miller was a senior machine learning engineer at Github. In that role, she worked on building recommendation engines targeting developer engagement in open source projects.
Omoju Miller holds a Ph.D. in Computer Science from the University of Berkley and an M.S. in Intelligent Systems from the University of Memphis.
As part of her doctoral dissertation, she developed HipHopathy, a data science and natural language processing learning module using rap lyrics. She wanted to make computer science literacy culturally relevant to young learners and show them how data science and programming could be used to explore the rich content of this art form. The module was included as part of the MOOC on edX, The Beauty and Joy of Computing, launched in 2015 with over 20,000 learners. In her dissertation, she studied the impact of this learning module on student retention or disinterest, particularly affecting historically underrepresented students. Her work has profound implications for the design of inclusive computational science courses, a field of neuroscience research that focuses on uncovering computational principles of brain function and neural activity, i.e., generic algorithms that allow us to understand the implementation in our central nervous system of our cognitive functions.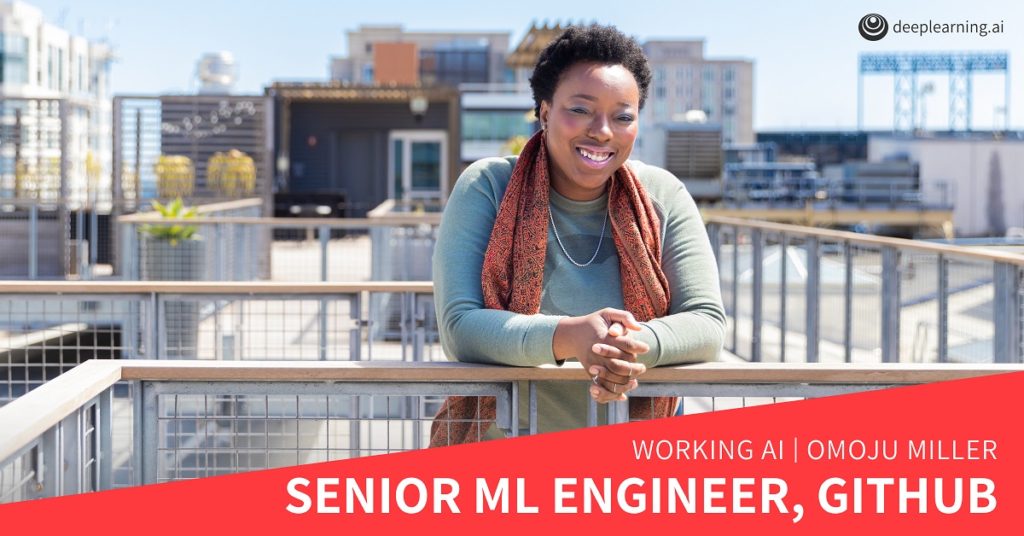 In addition, while working on her PhD, Omoju Miller worked at Google, co-leading the nonprofit computer science training program and helped launch several initiatives. For example, Omoju Miller served as a Launchpad strategic advisor, which creates the world's leading startup accelerator programs aimed at bringing the best of Google, its people, technologies and network to help create the world's best products. The Global Accelerator aims to help companies reach their full potential. The AI Studio aims to build expertise in the application of Machine Learning and AI for these startups. The regional gas pedals aim to help startups around the world validate their products. At Google, Omoju Miller also helped launch Made With Code, a program designed to increase girls' participation in computer science. She was also a member of a team that won a White House hackathon on data and education, "Education Datapalooza," and later served as a volunteer advisor to the White House Presidential Innovation Fellows during the Obama administration. Omoju Miller was also a member of the World Economic Forum's AI and Robotics Expert Network.
Georgina Wilson, Ghana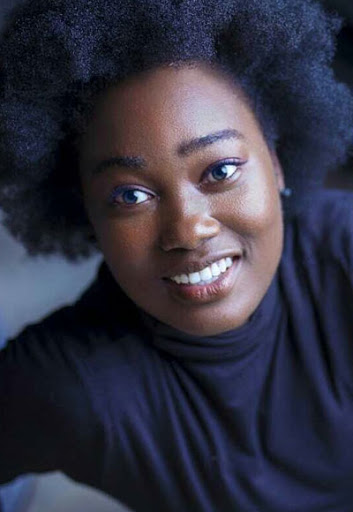 Georgina WIlson is currently the Flight Operations Manager for Fly Zipline Ghana, where she is responsible for overseeing all drone engineering work. Zipline operates the world's only nationwide drone delivery system to send essential and life-saving medicines, such as blood and vaccines, to those in need, no matter where they live. Georgina Wilson's work includes building, implementing, and ensuring compliance with global standards for flight operations at 7 Zipline distribution centers in Ghana, Rwanda, and the U.S.; setting up a new distribution center; Build relevant nesting systems from scratch (drone launch system, drone recovery system, power system, network system, lightning protection system, and charging system) and prepare these centers for commercial operations; Ensure quality of standards, processes, and documentation is maintained by conducting internal quality consultations and audits in the distribution centers: Helping to develop programs and facilitating the training of new managers for flight operations in the distribution centers.
Georgina Wilson began her career as a project engineer for the construction, installation, and distribution of power for stand-alone photovoltaic systems in rural Ghana.
She holds a Bachelor of Science degree in Electrical and Electronic Engineering from the University of Energy and Natural Resources.
Jade Abbott, South Africa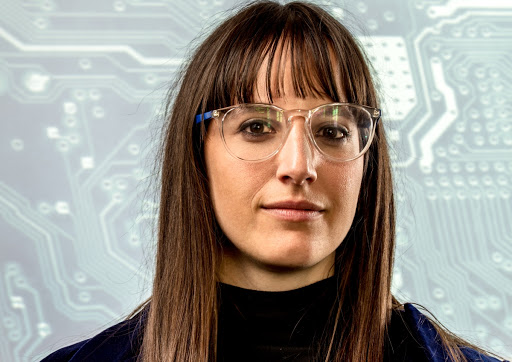 Jade Abbott is a Senior Machine Learning Engineer at Retro Rabbit, one of Africa's leading software development, user experience and design thinking companies. She designs and deploys deep learning systems to perform a variety of NLP (natural language processing) tasks for real-life systems.
Jade Abbott holds a Master's degree in Computer Science from the University of Pretoria. In 2019, along with Laura Martinus, she co-founded, "Masakhane," an organization whose mission is to strengthen and stimulate NLP research in African languages, for Africans, by Africans. Although 2,000 of the world's languages are African, the organization explains, African languages are barely represented in technology. The tragic history of colonialism, it says, has been devastating to African languages in terms of support, preservation and integration. "This has resulted in a technological space that does not understand our names, our cultures, our places, our history," it is explained.
Masakhane roughly translates to "We build together" in isiZulu. The goal, the organization explains, is for Africans to shape and own these technological advances for human dignity, well-being and equity through inclusive community building, open participatory research and multidisciplinarity.
Adaora Ujori, Nigeria/USA/Ireland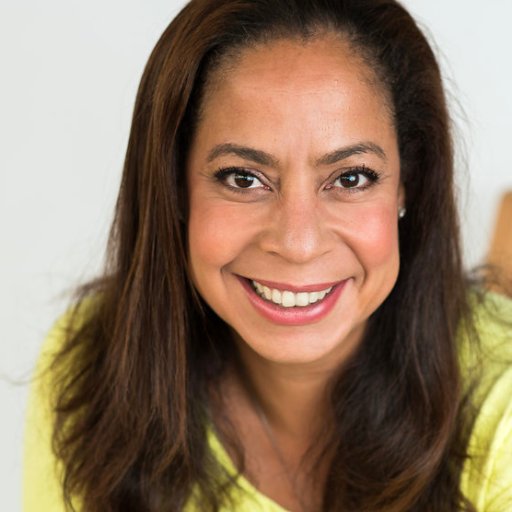 Adaora Ujori specializes in emerging technologies such as virtual reality, augmented reality and artificial intelligence. Currently, she is the Director of Corporate Innovation at the New York RLab, the first New York City-funded hub focused on emerging technologies and related technologies: gestures, voice, neural networks, etc. She is also an adjunct professor at New York Polytechnic University and in the Interactive Telecommunications Program at the Tisch School of the Arts, one of New York University's 15 schools.
Previously, she ran a media technology start-up, News Deeply, and worked in venture capital. Also a former journalist, Adaora Ujori covered the war in Iraq, Hurricane Katrina and the election of President Barack Obama for ABC News and CNN, among other stories. For these stories, she has won numerous awards, including recognition from the National Academy of Television Arts, and Sciences and the Alfred I. duPont – Columbia University Award for her reporting on the war in Afghanistan and Hurricane Katrina, respectively.
Adaora Ujori is a member of the Board of Directors of NEW Inc. of the New Museum. She advises SXSW Pitch, VRAR Association, the Guggenheim Museum Global Innovation Council, and Op'Ed mentors, and in 2019 was named a juror for the Tribeca Film Festival Storyscapes (immersive storytelling competition). In addition, Adaora Ujori has produced a number of short films and documentaries including: "Girl Talk" and "Yemi's Wedding". Previously, she was an entrepreneur-in-residence at WeWork Labs.
Adaora Ujori has lived on four continents: Africa, Europe, Central Asia and North America.
Nenne Adaora Nwodo, Nigeria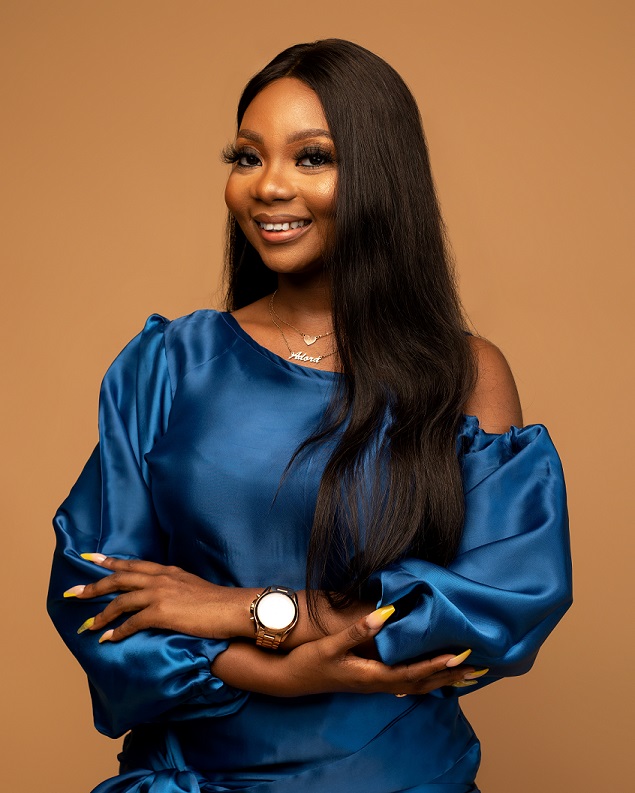 Nenne Adaora Nwodo "Adora", is a software engineer based in Lagos, Nigeria. She currently works at Microsoft, where she develops high-value cloud services and experiences related to artificial intelligence and mixed reality.
In 2018, she started a blog called AdoraHack, where she posts about software engineering, productivity, and Nwodo career development. In June 2019, she created a YouTube channel for AdoraHack, where she posts technology content that could be useful to software developers.
Dineo Lioma, South Africa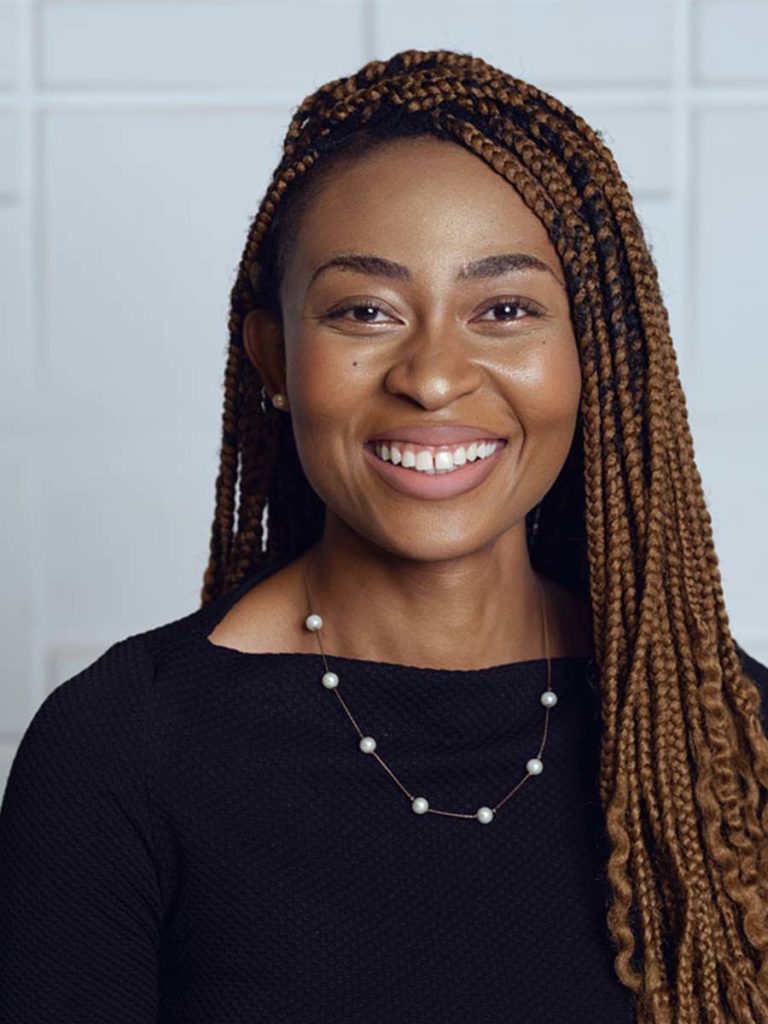 The young South African entrepreneur is the founder of three healthcare companies, including Deep Medical Therapeutics, which she founded in partnership with IBM. Deep Medical Therapeutics develops artificial intelligence solutions to help doctors make more accurate treatment recommendations in resource-constrained environments. Deep Medical Therapeutics uses AI to make decisions about how to treat drug-resistant diseases such as tuberculosis based on a patient's genetic profile. The company uses TB data combined with artificial intelligence without extracting information about the TB mutation, and how to quickly provide the most appropriate treatment. Deep Medical Therapeutics thus wants to build a system that detects the TB strain in a patient and the drugs best suited to that patient's body system.
Dineo Lioma holds a Master's degree in Materials Engineering from the University of the Witwatersrand and a Master's degree in Micro and Nanotechnology, with distinction, from Cambridge University.
Sela Kasepa, Zambia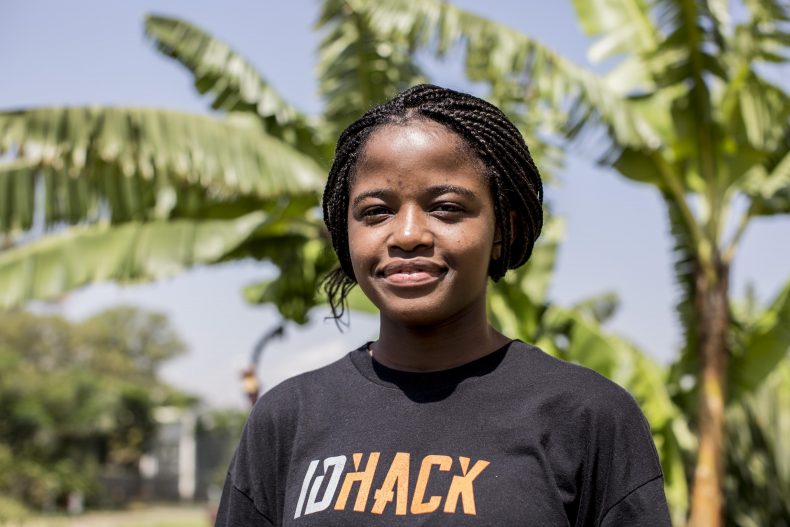 The young Zambian, who graduated from Harvard University in 2020 with a degree in computer science, specializes in software development, data analysis and robotics. She started as a software engineer at Microsoft in 2020.
Sela Kasepa is the founder of "Zambia Robotics," which she founded in 2017 while still a freshman in college. As a result, she enabled a group of Zambian students to participate in their first international Robotics competition in the US, with the help of the Harvard School of Engineering and Applied Sciences (SEAS). The team placed 32nd out of 163 countries. Sela Kasepa also worked with the Zambian Institute for Sustainable Development to popularize and deepen robotics research as well as to train the next team of teams that were to participate in the various international robotics competitions.
In 2018, Sela Kasepa received the Queen's Young Leaders Award from the Queen of England for her work to analyze how science, technology, engineering, and mathematics (STEM) can help solve some of the challenges facing communities in Zambia.
Rachel Sibande, Malawi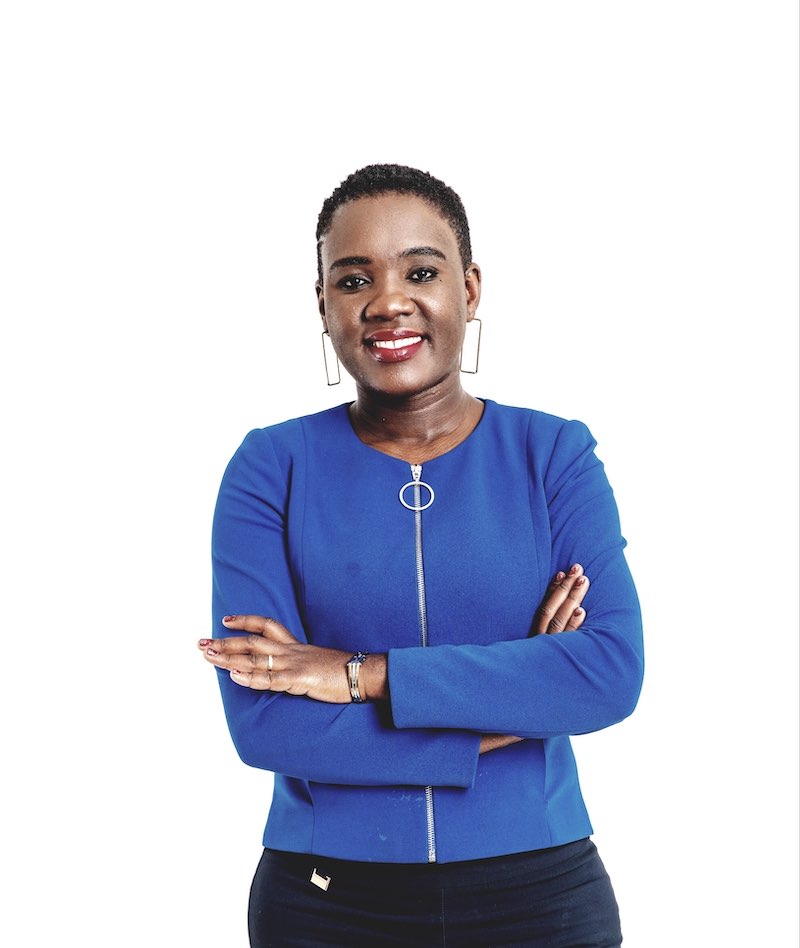 Rachel Sibande is Program Director, Data for Development at the Digital Impact Alliance, a unit within the United Nations Foundation. She leads Big Data for Development models in African countries, helping governments leverage the power of Big Data for decision making. She has managed projects in Malawi, Zambia, Democratic Republic of Congo, Tanzania, Mozambique, Zimbabwe, Uganda, Rwanda, Burundi, Kenya, and South Africa.
Rachel Sibande has also led the development of risk and epidemiology models to address COVID-19. These models incorporate mobility measures generated from mobile network operator and geospatial data. The models would help governments understand where to anticipate COVID19 outbreak areas, stockouts, and health facility load . These Big Data models were developed for Malawi and 14 other West African countries as part of the West African Health Organization's regional block. Rachel is also responsible for integrating geospatial data, mobile network operator data, and immunization data to improve immunization outcomes in Tanzania. Rachel Sibande's work, it is explained, takes a new step in the fields of Big Data and AI, as it seeks to integrate traditional digital health data and non-traditional datasets such as mobile network operator data, in large part to help understand people's mobility patterns and their impact on health.
Rachel Sibande founded Malawi's first technology hub, mHub, a company that develops technology solutions in sectors such as health, governance, election monitoring, and human rights in more than six countries. mHub also supports and mentors young technology enthusiasts with technical and entrepreneurial skills.
Rachel Sibande holds a PhD in Computer Science from Rhodes University in South Africa, a Master's degree in Information Theory, Coding and Cryptography with distinction from Mzuzu University, Malawi and a Bachelor's degree in Computer Science from the University of Malawi.
She was listed among Forbes' Most Promising Young Entrepreneurs in 2016 and New Wealth Creator in 2019. She is also a former member of the U.S. State Department's Young African Leaders Initiative.
Chinwe Ekenna, Nigeria/USA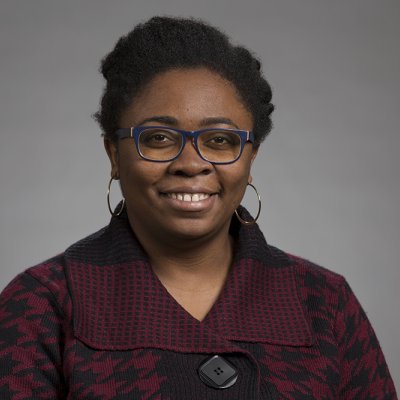 Dr. Chinwe Ekenna is an assistant professor in the Department of Computer Science at the State University of New York at Albany. She is also the Director of the Robotics, Algorithms and Computer Systems (RACS) Laboratory. D. from Texas A&M University, her research interests include machine learning, robotics and computational biology.
Chinwe Ekenna is also a faculty advisor for the State University of New York at Albany's student chapter of the Association for Computing Machinery-Women (ACM-W). She participates in public activities that encourage young women in STEM. These include the Meet the Women in Robotics (WiRW) workshop at the 2019 Robotics: science and systems (R: SS) conference, which took place on June 23, 2019. Dr. Chinwe Ekenna spoke there along with researchers from the US Air Force Academy. The workshop was designed to increase the visibility of women in robotics and strengthen the community of women in robotics by bringing together women from various disciplines and subfields of robotics, providing networking opportunities, and connecting young women robotics researchers to senior mentors in the field. The workshop was funded by the National Science Foundation.
Sara Menker, Ethiopia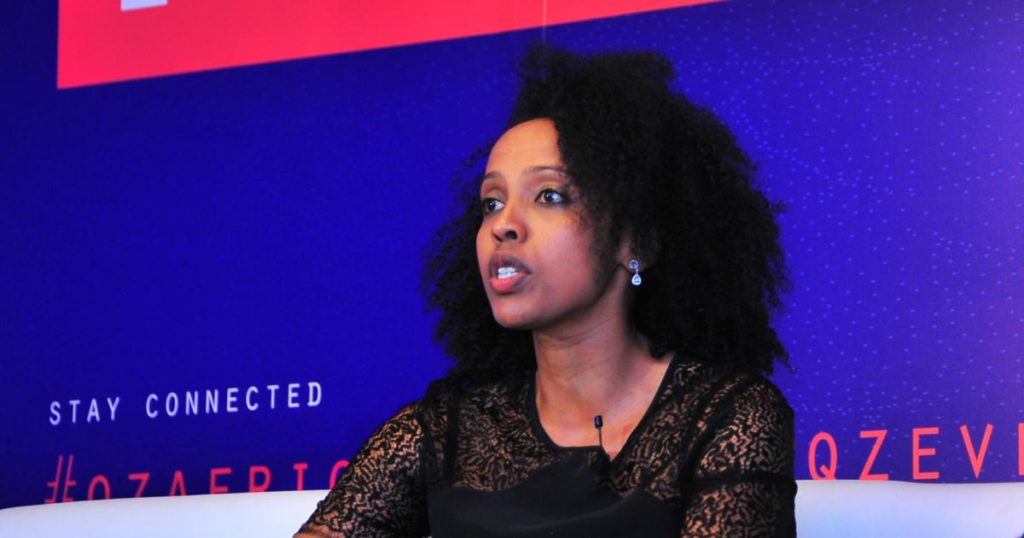 Sara Menker is the founder of Gro Intelligence, a technology company that provides data on the world's food sector. Gro Intelligence's cutting-edge software automatically collects environmental, climate, supply, demand, price, trade and other data from a wide range of sources. The software restructures and normalizes it to maximize clarity and value for users.
Gro Intelligence provides information such as the cost of avocado exports from Mexico as well as coffee beans and uses artificial intelligence to make predictions about food price trends. The data is combined with satellite imagery and creates more than 1,000 models per day.
Sara Menker also uses Gro Intelligence to investigate the impact of natural disasters, including droughts, and the food supply. The reports inform companies on what and where to sell products, as well as to help policy makers and insurance companies.
Prior to founding Gro Intelligence, Sara Menker was a vice president at Morgan Stanley, responsible for commodities. She began her career in commodity risk management, where she covered all commodity markets, and then moved into trading, where she managed an options trading portfolio.
Sara Menker is a board member of the Mandela Institute for Development Studies (MINDS) and the International Center for Tropical Agriculture (CIAT). She was named a Global Young Leader by the World Economic Forum and is a member of the African Leadership Initiative of the Aspen Institute.
Sara Menker holds an M.B.A. from Columbia University, USA and a B.A. in Economics and African Studies from Mount Holyoke College and the London School of Economics.
Dr. Chika Yinka-Banjo, Nigeria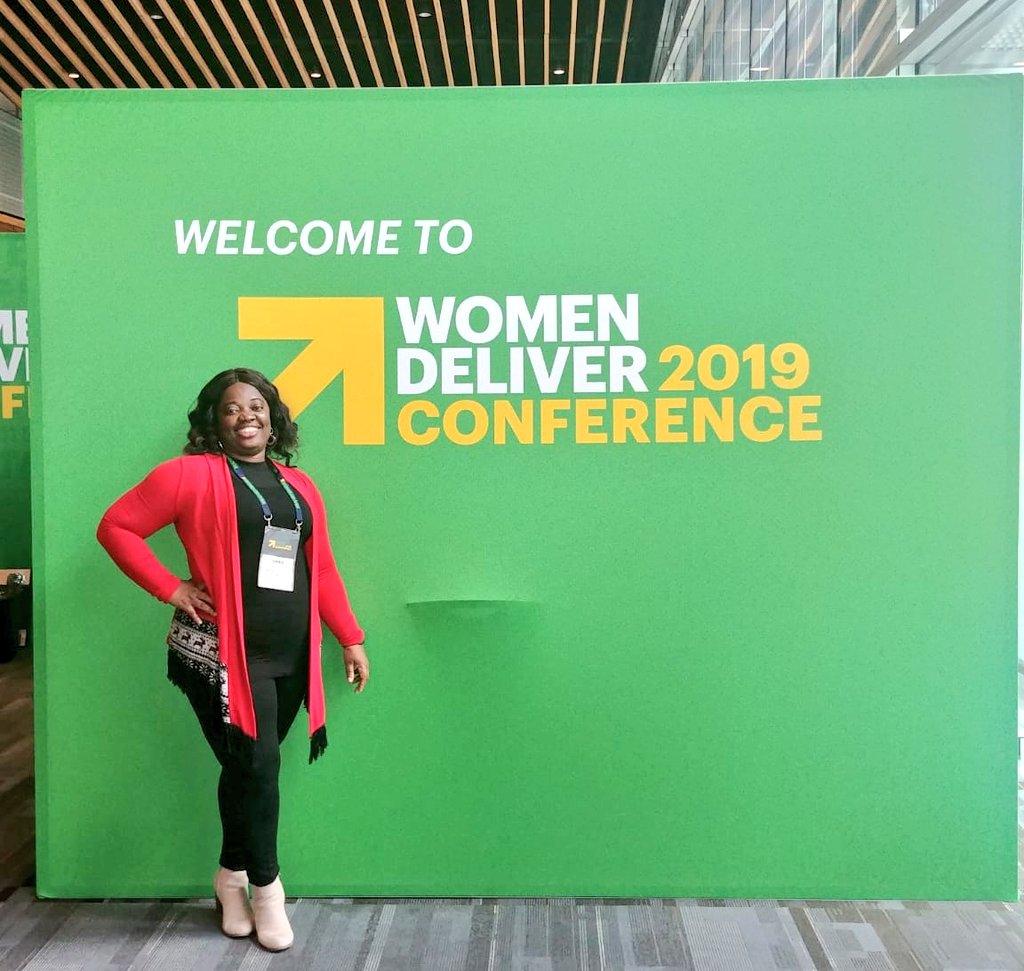 Dr. Chika Yinka-Banjo holds a PhD in Computer Science from the University of Cape Town, South Africa, a Postgraduate Diploma in Mathematical Sciences from the University of Stellenbosch, South Africa, as well as a Master's and Bachelor's degree in Computer Science from the University of Port Harcourt and the Federal University of Technology, Owerri, Nigeria, respectively. She also graduated from the African Institute of Mathematical Sciences (AIMS) in 2010.
Dr. Chika Yinka-Banjo is currently a professor at the University of Lagos and a researcher at the Massachusetts Institute of Technology (MIT). During her research at AIMS, she developed a model that ensures that autonomous robots are able to detect and avoid obstacles when performing various tasks assigned to them. During her research at the University of Cape Town, she developed a model that can guide multi-robots to perform a safety inspection before miners enter underground mine tunnels. This model, applicable in the mining industry, provides strategies that reduce miners' exposure to underground mine accidents and disasters such as hazardous gas inhalation and cave-ins. The benefits of these models are abundant and the results, once implemented, it is explained, would catalyze the mining sector toward sustainable growth, reduce the loss of human capital resulting from underground mine accidents, and lay the groundwork for building robots capable of performing conventional and unconventional tasks too dangerous for humans. The goal: to save the lives of miners from mining disasters by letting the robot perform a safety inspection before the miners enter the mine.
Dr. Chika Yinka-Banjo's research related to artificial intelligence, machine learning, distributed intelligence, robotics, mathematical modeling and their associated applications, AIMS says, has the potential to advance knowledge and inform practice and policy in the mining sector in Nigeria in particular, and other countries in general.
Anne Nderitu, Kenya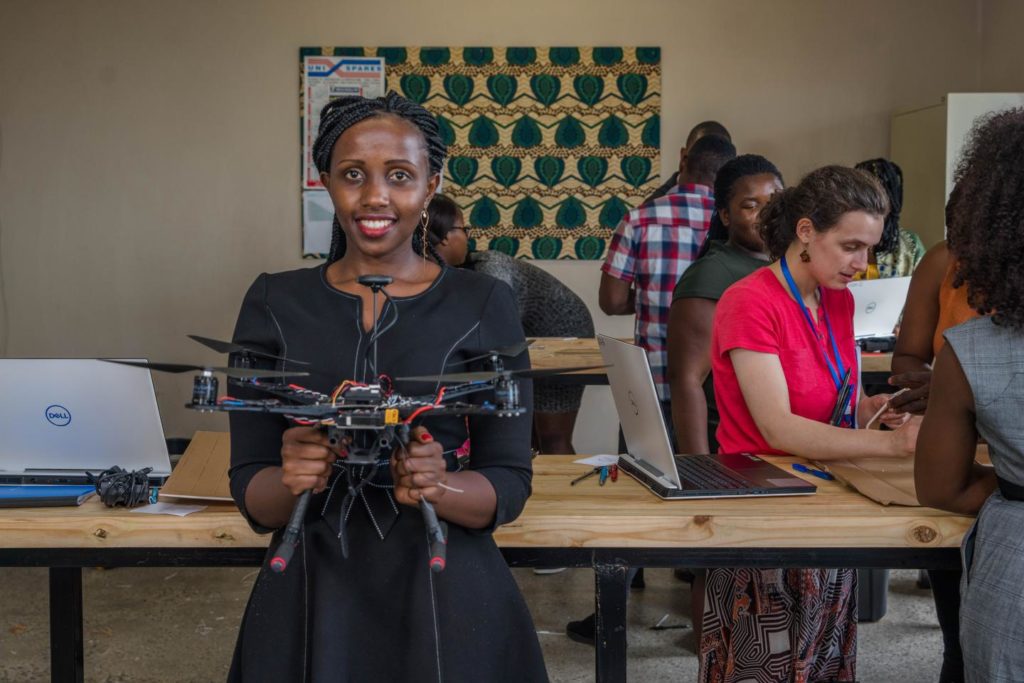 Anne Nderitu is an aeronautical engineer. She is currently the operations manager, drone pilot, and drone repair and maintenance manager at Kenya Flying Labs, a robotics knowledge center that aims to solve local challenges and needs through the use of robotics and AI related technologies. Kenya Flying Labs is part of the global Flying Labs network, present in several countries.
Anne Nderitu leads drone-related projects for humanitarian purposes and trains young children in robotics to spark their interest in STEM.
Anne Nderitu holds a degree in Aeronautical Engineering from the Technical University of Kenya, a public university in Kenya. She is highly experienced in engineering design and has worked as a senior design engineer for engineering companies in Kenya. nAnne Nderitu is also an expert in data analysis, where she derives meaningful insights.
Belona Sonna, Cameroon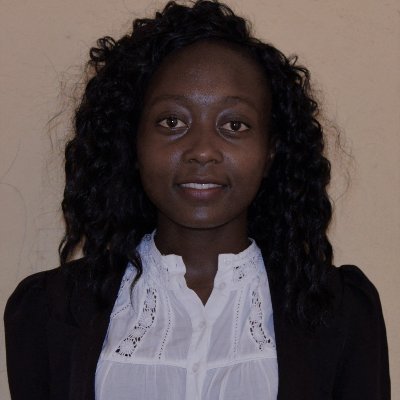 Belona Sonna holds a Master's degree in Machine Intelligence, Machine Learning, Deep Learning and Artificial Intelligence, obtained in 2019 from the African Institute of Mathematical Sciences (AIMS). She also holds an undergraduate degree in Computer Science and a Research Master's degree in Computer Science, Electronics and Automation from the University of Ngaoundéré.
Since September 2020, she is a trainer in artificial intelligence at VEC Academy in Yaoundé, Cameroon. This course provides students with the skills to manage a modern and highly efficient data center, identity management, systems management, virtualization, storage and networking. Belona Sonna is also currently a data engineer at Altreze in Marrakech, Morocco.