The appointment of the South African as "President Designate" of Standard Bank has been announced on Tuesday, May 10. She replaces Thulani Gcabashe, who will retire after the annual general meeting on May 31, and will take office on June 1.
Standard Bank Group is a financial institution that offers banking and financial services to individuals, businesses, institutions and corporations in Africa and abroad. Standard Bank, Africa's biggest lender by assets, operates in more than 20 countries in Africa and abroad. Its worldwide presence consists of an integrated suite of end-to-end wealth management services and banking solutions.
Prior to her appointment, Nonkululeko Nyembezi was a non-executive member of the Board of Directors of Standard Bank Group (SBG) and Satndard Bank South Africa (SBSA)
Nonkululeko Nyembezi Nyembezi holds a B.Sc. with honors in Electrical Engineering from the University of Manchester Institute of Science and Technology and a M.Sc. in the same discipline from the California Institute of Technology. She also holds an MBA from the Open University (UK).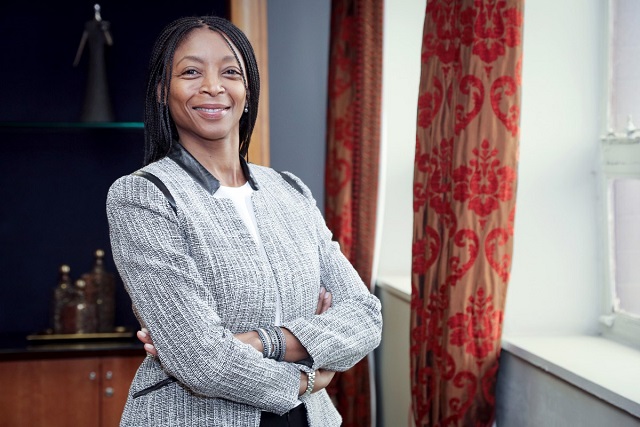 Until June 2020, Nonkululeko Nyembezi was CEO and Executive Director in South Africa of the multinational Ichor Coal N.V., an international mining company specializing in thermal coal production in South Africa. The company owns and operates its own coal resources with customers in South Africa and beyond. In addition, Ichor Coal holds minority positions in other coal mining companies.
Previously, Nonkululeko Nyembezi was CEO of ArcelorMittal South Africa, the largest steel producer on the African continent and a subsidiary of the ArcelorMittal Group, itself the world's largest steel producer. She was appointed to this position in March 2008. Prior to that, Nonkululeko Nyembezi-Heita served as director of mergers and acquisitions for the Vodacom Group and before that as managing director of Alliance Capital (for seven years), then a local subsidiary of the New York-based global investment management firm.
Nonkululeko Nyembezi has served as an independent non-executive director on numerous public and private sector boards. She is currently a non-executive director of Anglo American Plc. She has also served as independent non-executive chairman of the Johannesburg Stock Exchange limited and Macsteel Service Centres South Africa (Pty) Ltd, a company specializing in the provision of innovative steel solutions. Until December 31, 2019, Nonkululeko Nyembezi was the non-executive chairman of Alexander Forbes Group, a financial services group based in South Africa, Botswana and Namibia.
Nonkululeko Nyembezi is also a non-executive director of a few non-profit organizations.