Currently Chief Executive Officer of Citibank Uganda, she becomes the first female chairperson of the Association, taking over from Mr. Mathias Katamba who served for two years (2020 and 2021). She begins her tenure this May 2022.
Sarah Arapta has been elected during the annual general meeting of the association held on Friday, 13th May 2022 in Kampala. Prior to her election, Sarah Arapta was the vice chair of the association. Before that, Sarah Arapta was also the Chief Auditor at Uganda Bankers Association.
Uganda Bankers' Association is an umbrella organization for licensed commercial banks supervised by Bank of Uganda. UBA was established in 1981 and is currently made up of 35 members (All 25 licensed Commercial Banks + Uganda Development Bank+ East African Development Bank). Membership of UBA was extended to other supervised financial institutions (SFIs Tier 2&3) under the associate membership category and currently nine (9) SFIs are recognized associate members.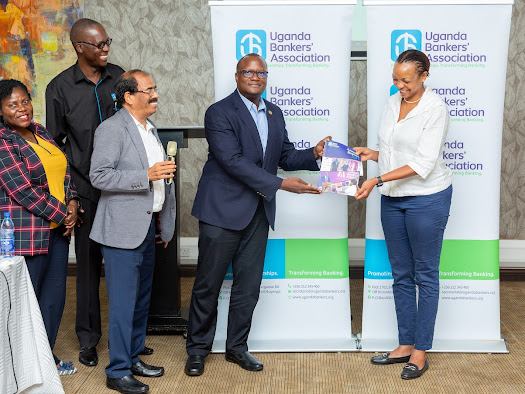 Since January 2016, Sarah Arapta is the managing director and chief executive officer (CEO) of Citibank Uganda, a financial service provider, licensed as a commercial bank by the Bank of Uganda, the central bank and national banking regulator. Since taking over Citibank in January 2016, she has grown the bank from a UGX951.1 billion-asset bank to UGX1.409 trillion.
Before joining Citi, Sarah Arapta worked at Stanbic Bank Uganda Limited for a period of nearly five years, where she started as the Head Corporate Banking (2009-2011), before becoming the Head of Investment Banking, from January 2012 to December 2013. She transferred to Barclays Bank of Uganda in January 2014 as the Director of Corporate and Investment Banking, serving in that capacity for one year and six months. In January 2016, she was appointed managing director and CEO of Citibank Uganda.
She holds a MBA (Master of business administration) from Edinburgh Business School, Heriot-Watt University and a Bachelor in economics from Makerere university, the oldest and biggest university in Uganda.